Those who find solace in stillness will appreciate the green vein that runs through downtown Charleston, South Carolina. Designed by the landscape architect Loutrel Briggs and opened in 1930 by the Garden Club of Charleston, the Gateway Walk threads eastward from Archdale Street. The city has evolved around the path, with construction sometimes disrupting the original layout, but you can still hit the highlights with some block hopping. "The serenity of the Gateway Walk makes it special," says the Garden Club's Karen Prewitt. "I can be seventy feet from King Street, and I don't hear traffic. I hear church bells."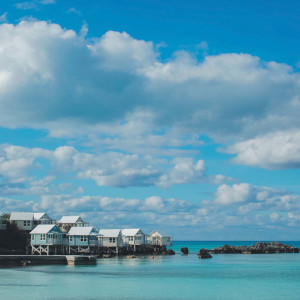 In the relative cool of morning, begin at the neighboring St. John's Lutheran and Unitarian churches, and find a bench near where greenery radiates around a stone sundial [1]. I've brought my sketchbook here to draw headstones alongside the loose shapes of azaleas and bending lilies. In the back of the courtyard, a sheltered, fern-dotted alleyway [2] leads through a gate with floral detailing. Cross King Street and venture behind the Charleston Library Society and the Gibbes Museum of Art [3]. During the museum's open hours when there's not an event, you can walk through the courtyard and pause beneath young live oaks. If it's closed, loop around the block to Meeting Street and stop at the Circular Congregational Church [4], where roses curve around what looks like a castle. A quick jaunt around Queen Street leads you to one of the oldest congregations in the South, St. Philip's Church [5]. The lush West Cemetery here hides one of my favorite details: In the entrance's delicate metalwork, leaf forms twirl along iron spirals, mirroring the twisting oaks beyond. In the graveyard, download the Merlin Bird ID app, and listen—I've recorded ruby-crowned kinglets and downy woodpeckers babbling in the branches above. Walk east to find Philadelphia Alley [6], a leafy cut-through paved with ancient bricks between Cumberland and Queen Streets: your own private Charleston.
---
Discover more off-the-beaten path Southern adventures from our June/July 2023 issue.