Twenty years ago, Knoxville's central core was a playground for college students, with raucous bars offering billiards and buckets of beers. Market Square, at the time, was relatively vacant, empty storefronts more common than thriving enterprises, and Gay Street was just starting to see new business trickle into its historic buildings. Today there is a very different story to tell. Knoxville has undergone a cultural renaissance and is one of the South's artsiest towns. Here are a few ways to experience it.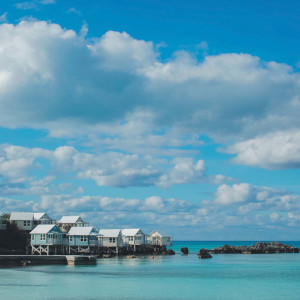 Explore the Arts
Knoxville's growth can in many ways be attributed to UT graduates, including Nanci Solomon, who studied fashion merchandising and opened a store, Rala, back in 2010 to help regional artists sell their creations. Businesses like hers helped Knoxville earn the moniker "Maker City," and today widespread events like First Friday have made downtown galleries and shops the destination for visitors. Market Square is also brimming with artisans and public art, as exemplified by Strong Alley, a narrow backstreet lined with murals, and Krutch Park, an acre of sculptures.
Paris Woodhull is another alum who's added to the city's artistic fabric. The Knoxville native painted murals on downtown walls and ran a successful online marketplace for the gifts she created from her illustrations—think graphic tees, tea towels, and stickers with pithy sayings—which led to the opening of her eponymous brick-and-mortar on Gay Street. Drop into neighboring gems like Addison's rare bookstore and Jacks, a plant and coffee shop.
Nearby in World's Fair Park, built for the 1982 expo, the Maker Exchange debuted inside the common area shared by the Tennessean Hotel and Marriott Knoxville Downtown. Beneath the gaze of a massive indoor-outdoor mural designed by Robin Easter and installed by Megan Lingerfelt and Curtis Glover, the exchange highlights rotating local artisans, and everything in the curated gallery is shoppable.
Head Outdoors
For Lingerfelt, the artist who created many of the city's now-iconic murals, moving to Knoxville with her husband five years ago was a welcome change from Seattle. "Having lived in a larger city, I love how accessible Knoxville is. Once I'm downtown, everything is easy to get to on foot," she says. "If I'm looking to get out in the woods, there are destinations in every direction—and not just the Smokies."
Knoxville boasts 4,500 acres of parks and green space, including Ijams Nature Center with its gardens, canopy course, and swimmable quarries, and the Third Creek Greenway, a five-mile paved path where you can find shade even on the hottest days. "It's like entering your own private urban forest, but there's always plenty of runners, walkers, and bikers to keep you feeling safe," says Lauren Morrill, a Tennessee native who moved back to the area a few years ago, of the greenway. "You can take it all the way to UT, past the botanical gardens and along the river. The Long Run also leads group runs for all levels."
Dine and Sip
Knoxville offers the kind of dynamic food scene where you'll find a Jewish deli, an ice cream parlor run by students decked out in red-and-white checkered dresses, and a falafel shop helmed by a Syrian refugee all in a one-mile radius. Jimmy Delaney, associate athletics director for the University of Tennessee, has witnessed the city's culinary evolution firsthand after moving from Wisconsin to Knoxville in 1997. "Market Square was the epicenter of change, and we're seeing the areas all around it improve and be developed. My wife and I often will head downtown for a walk around Market Square; dinner on a patio at Café 4, Tupelo Honey, or Soccer Taco; ice cream from Cruze Farms; then a drink or two at a rooftop bar."
In recent years, the cocktail scene has grown to include such concepts as the tiki-centric Tern Club, aperitivo bar Brother Wolf, and the Vault, a speakeasy-style lounge built into an old historic bank. And if you do want to experience the campus—only as a grown-up would—Delaney recommends a few spots along The Strip (the area of Cumberland Avenue running along 17th Avenue west to the interstate). "Peyton's Saloon 16 at the Graduate Knoxville has a great vibe, Vol fan or not—good food, affordable pricing, and cool nostalgia," he says. "There's also Fieldhouse Social on the west edge of campus and Sunspot on the west side of Cumberland, which has always had a great menu and now a rooftop patio too."