Cameron Weiss makes watches in what used to be a printshop, a family business that produced labels for vinyl records by the most famous bands on earth. Before its building became Weiss Watch Company, Hamlett Printing Service created the lettering design on singles and albums, including the Beatles' first American release, "Please Please Me," spelling, of all words, Beatles incorrectly (with an extra t). Weiss, who is thirty-five, has owned the space for three years, since moving from Los Angeles, and he's kept everything mostly as is. He left the Hamlett sign in chipped white letters on the outside brick. He asked the cleaning crew to abstain from touching the fossilized ink on the concrete floor. And eventually he'll pony up for a first pressing of that misspelled single on eBay, to hang above his four workbenches and the turntable stereo system that the Grateful Dead's Bob Weir—a Weiss watch fan and wearer—helped him pick out at Third Man Records.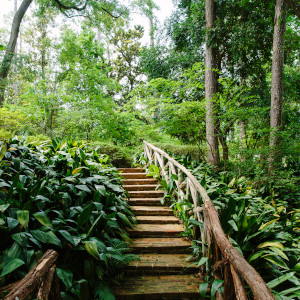 The warehouse, however, now abides mostly by the sounds of Weiss crafting his timepieces: the white noise of giant machines cutting tiny parts, the mollifying drone of fans with heavy-duty filters to eliminate dust particles, the little scrapes and clanks of Weiss tinkering at a bench for up to sixty hours on a design. Airplane cockpit instrument gauges inspire the look of the pieces, which range from $2,000 to $3,000 and come with automatic or manual mechanisms powered by springs; outside of limited editions, he offers a selection of neutral dial colors and band materials, including, for the field watches, Horween leathers and canvas, and for his dive watch, rubber and stainless steel.
He describes the designs as simple, to be worn every day. But making them requires robots—a five-axis mill turn and three other machines programmed by Weiss to cut metal to microscopic specificity. The rest of the process, "perfected hundreds of years ago," he says, demands of him something far more ancient and earthly: the embalming rigors of sitting as someone once did in a Swiss barn, arms balanced on the workbench, wearing pink latex digit sleeves called finger cots to protect the delicate metal, his long hair pulled back as he focuses through a loupe at an open face and any of the 150 pieces inside. So that the wearer can appreciate the work, the backs of the dials have glass windows.
Weiss first became obsessed with timepieces when he took apart his dad's Casio at five years old. Later, he dropped out of business school to spend two years apprenticing at the Nicolas G. Hayek Watchmaking School in Miami, one of the only places in the country to offer a certified watch education. He lived in Geneva and worked at two large Swiss watch companies before starting to make his own, which requires a surgeon's care and special pairs of tweezers to situate the dial's hands and screws, some as small as a grain of rice.
While hosting a pop-up event at a Nashville coffee shop in 2017, Weiss and his wife, Whitney, the company's vice president of marketing, made friends (one local pal, country singer Chase Rice, helped design his own Weiss model). The experience persuaded the couple to move to the city to expand, so that Weiss could forge more components himself. Except, he says, for sapphire cut overseas and wire springs, "we always order from Switzerland, to get the best stuff."
The sum of a watch's parts interests him more than keeping time. "The craftsmanship and the story of the timepiece, the history, lead up to an item that's special," Weiss says. "Having that on your wrist regularly, it's been with you. You can take it in the ocean or on a bike ride. It's not something you ever have to take off or put away. You build more and more of a connection."