A buddy of mine said there were rules down in New Orleans during Mardi Gras. I had to laugh.
Given your misread of the city and the season, three to five thousand oughta do it, meaning, to cover your bail. But before you're herded into one of the paddy wagons up on Decatur, do let us help you restrict your engagement with the New Orleans Police Department to a hearty "Good morning, Officer!" as you head to Café du Monde for your beignets. Rule one: Do not, ever, confuse the chaos of Carnival with the sober mindset of the city leaders; they express their regard for the holiday via ordinance. So, you'll be arrested if you hop on or in between floats, jump a barricade, act aggressively toward anyone, or, understandable given the number of go-cups in circulation, are publicly intoxicated. Speaking of getting drunk, after downing four or five Hurricanes, your problem will be finding a bathroom. Few public facilities exist, though as a patron you can use those at a bar. People have carried their own portable toilets to the parades—now pretty much outlawed on public lands. Concerning the rest of your anatomy, despite strip bars galore and the tradition of "flashing" in the Quarter, nudity is unwanted. It's one thing to git nekkid on Bourbon—and you risk arrest even there—but that's just not done on St. Charles. In closing, don't leave your manners at home. If you do, the NOPD will be only too glad to remind you of them.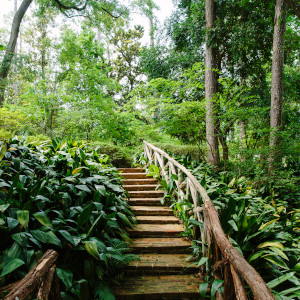 The French began Mardi Gras in New Orleans, right?
With respect for the grand Creole traditions on the Gulf Coast, Mardi Gras originated in Mobile, and the French had little to do with it. Yes, an expedition led by Pierre Le Moyne d'Iberville marked the advent of the Lenten season at a bend in the Mississippi in 1699, and high-Creole socialite Bernard de Marigny hosted seasonal eighteenth-century bals masqués. But the Mardi Gras krewes and secret societies did not emerge until 1830, when a handful of Mobile businessmen—among them two Northern cotton traders, a Virginian, a Marylander, and a Pennsylvania-born Swede—staged a parade under the satiric name Cowbellion de Rakin. "Cowbellion," as in a vernacular cowbell, poked fun at the French cotillion. They carried rakes and other farm implements, hence "de Rakin." That success drove the Cowbellions and some mischief-minded Mississippi River traders to establish the Mistick Krewe of Comus, New Orleans' first Carnival organization, in 1857. Those Anglo-American founders included the Mobilian Lloyd D. Addison, of Chesapeake stock; John Pope, of New York; and two Ellison brothers, of Kentucky and Pennsylvania. The takeaway? Mardi Gras got made by people from across the country drawn to the Gulf's raucous nineteenth-century port and river commerce. The colonial French sowed the seed for the holiday, but its modern American realization owes far more to P. T. Barnum's madness than to them.


Over the years, we've given up meat, alcohol, and dairy. Any new ideas for Lent?
The practice of abstinence comes to the forty-odd days via a curious route. The word Lent comes from both the Old English for springtime and West Germanic for long-days, as in the lengthening of days. Celebrating the growing season was integral to the human calendar for millennia before the notion of Easter got attached. Roughly speaking, the Lenten period is where Stravinsky's Rite of Spring—a.k.a., ancient pantheism—meets the New Testament. In Jesus's case, his was a downright Buddhist sojourn, a lived allegory of shedding the frippery of life in order to get down to the main game. Fasting wasn't the point; it was about thinking. Limning that, ignore the fast this year—drink all the claret you want. Instead, embark on a truly tough project: Abstain from saying no to your significant other for forty days. Paring the thousand or so reflexive negatives from your collective vocabulary will broaden your shared horizons. Renewal, right? And if your thoughtful agreement to every little jot inspires your partner to suggest that you jump off a cliff, you might want to book that chat with your lawyer, or at least invest in a solid low-altitude parachute before you say yes.


Have a burning question? Email editorial@gardenandgun.com