YEAR THE VIRGINIA CREEPER TRAIL OPENED TO THE PUBLIC: 1989
LENGTH OF TRAIL: 34 miles from Abingdon, Virginia, through Damascus, and up to Whitetop Station
HIGHEST ELEVATION: 3,576 feet at Whitetop Station


When I turned thirty-five and my knees began cracking like glow sticks every time I climbed the stairs, I decided it was time to give my joints a break from running and take up cycling. Then I managed to befriend Jennah, a former elite cyclist in my hometown of Asheville, North Carolina, and persuaded her to let me tag along on rides. I do not recommend this approach unless you are prepared for routine humiliation. A few months ago, as I was huffing through yet another hill, I asked Jennah, "Does this ever get easier?" She looked at me a moment, breathing effortlessly, and replied, "It never gets easier, you just get faster."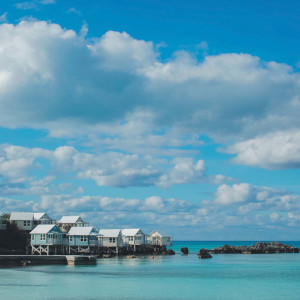 After exclusively riding Western North Carolina's steep ridges, I was ready for something a little more forgiving. I decided the Virginia Creeper Trail—touted as "the best bike trail in the USA"—was an ideal place to log my first long ride, and I roped Jennah in to accompany me on a weekend adventure. The Virginia Creeper is the sort of place a middling cyclist like me can thrive—the rolling Appalachian foothills sweep you along in a sublime embrace; historic hamlets, coffee shops, and locals-only diners dot the route; and there is nary an aggressive automobile to send you careening off the road into a ravine.
Established in the late nineteenth century, the Norfolk and Western Railway's Abingdon Branch was nicknamed the Virginia Creeper because of its sluggish pace climbing Whitetop Mountain. The train was reportedly so painfully slow that the men riding it could step off, pick a handful of berries alongside the track, and hop right back on. In 1989, after the defunct rail line was converted to paths, it opened to the public as the Virginia Creeper National Recreation Trail.
The thirty-four-mile ribbon of gravel is a destination for beginners and seasoned cyclists alike, owing to the many ways you can approach your ride. Don't fancy pushing uphill? Shuttles can take you to the top. You need barely pedal as you whiz downhill past the poor sods (like us) who choose suffering. Trailside amenities abound, whimsical farm animals await every few miles, and the Whitetop Laurel stream rushing alongside the trail disguises your heaviest panting.
The trail begins in comely Abingdon, where the Martha Washington Inn & Spa served as our luxurious home base. With a thriving Main Street and a twenty-square-block historic district, there was plenty to explore on our Friday evening warm-up ride around town. We made sure to stop by the appropriately named Virginia Creeper Trail Bike Shop, and met the owner, Jerry Camper, who gave my bike a once-over to ensure I was trail ready. Jerry and his staff are well versed in renting bikes to travelers and shuttling them up to Whitetop Station. "Are you sure you don't want a ride tomorrow?" he asked as he adjusted my rear derailleur, and I laughed through a sudden twinge of dread.
Dinner at the Tavern, established in 1779 and now the oldest continuously operating bar in Virginia, started with cocktails around a roaring fire beneath the coziest timber ceiling. Josh Fuller purchased the Tavern in 2019 and is breathing new life into this local mainstay with seasonal menus, craft beers on tap, and an inviting new outdoor area. I decided the pasta special—angel hair with seared scallops—was precisely the pile of carbohydrates required to fuel my ride, and the crème brûlée was likewise a necessity.
Early the next morning, we consulted the map (her) and began stuffing snacks into every available pocket (me). The marvelous part about traveling with a serious cyclist is you can delegate the boring tasks like wayfinding to her so you can focus on important matters like packing enough gummy candy. We rode the short distance from the Martha to the trailhead and set off across the first of forty-seven rail trestles we would traverse along the way. The air was crisp and clear after a rainstorm, and we looked forward to a bluebird day.
Jennah immediately dropped me, as is her custom, in the flat gravel leading away from Abingdon. I caught up with her in the farmland just outside town, and we marveled at how the countryside resembled sights from our respective travels in rural England. Fifteen and a half miles later, we eased into Damascus, a picturesque little town beloved by Appalachian Trail thru-hikers, and headed for Damascus Diner, a locals' spot a few yards from the trail. We ordered egg sandwiches, and nobody batted an eye at our helmets and spandex.
The ride from Damascus to the terminus, Whitetop Station, was where my mild suffering began. At mile twenty-two, the trail's grade pitched upward, and I understood the appeal of a shuttle. It isn't a difficult climb by any means, it just lasts forever—a lush, never-ending tree tunnel that gives way to staggering river views. I put my head down and slogged as Jennah disappeared ahead. It took me just under two hours to reach the top.
Whitetop is just a small historic train stop and a slice of a view of distant hills, but the twists and turns of the approach and the dramatic rushing river sound prove, as ever, that the destination often matters little when the journey is spectacular. Thirty-four miles in, as we turned around and bombed back down the trail, I realized I was halfway to my goal and the hard part was over. It was downhill all the way back to the Martha's hot tub!
Breezing back to Abingdon, we were spurred on by crucial gummy candy infusions and the pressure of a dinner reservation. We rolled across the last trestle after seven hours on the trail, paused to take a few photos, and high-fived each other like happy idiots. As someone who regularly puts in two-hundred-mile weekends, Jennah nevertheless celebrated my measly sixty-eight miles with champagne cocktails at White Birch, a popular café overlooking Abingdon's Main Street. Over pork belly (her) and Indian chicken (me), we stretched our legs and decided that riding the Creeper would be an annual tradition—the perfect weekend getaway and an ideal way to find out, once and for all, if the climb ever gets easier.
---
Discover more off-the-beaten path Southern adventures from our June/July 2023 issue.