On a Friday night at the Loud, a club in downtown Huntington, West Virginia, the happy-hour crowd is ready to keep partying. After tuning up, Daniel Donato and his band launch into a cover of Gene Watson's 1981 chart topper "Fourteen Carat Mind" that garners whoops with the line "The cabin that I built in West Virginia / Was not enough to keep you satisfied."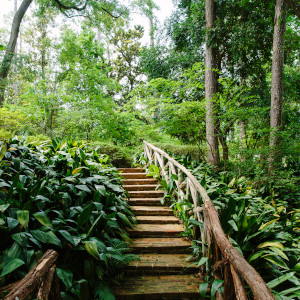 As the next eighty or so minutes unfold, Donato mostly keeps his guitar jams in check. But the show hits another gear when the band gets to "Dance in the Desert." On Donato's sizzling new album, Reflector, the song appears in two parts, and live, he stretches it out to sixteen minutes, with two instrumental peaks that leave the audience slack-jawed. That high-wire musicianship has earned the twenty-eight-year-old plaudits from Widespread Panic, the Grateful Dead's Bob Weir and Bill Kreutzmann, and his friend Billy Strings.
A few days later, Donato is back at the cabin he lives in outside of Nashville (he also keeps an apartment in town). Roy Rogers—"some of my favorite old-time country music"—plays in the background as he sips a morning espresso. "The fourteen years that I've been playing music, which is half my life now, every action, every song, every solo, every gig, everything has led up to Reflector," he says. Donato has dubbed his sound "cosmic country," a potent mix of roadhouse twang, crunchy rock and roll, improvisational fireworks, and late-era Marty Stuart desert psychedelia.
Donato grew up in Spring Hill, Tennessee, thirty minutes south of Music City, hanging out with friends and hitting the skate park. He wasn't a great skater, he says, so he turned his attention to Guitar Hero, practicing Jimi Hendrix licks and playing along to Guns N' Roses. His father, a software engineer, got him an acoustic guitar, and after watching his son play obsessively for two years, he suggested they go busk in downtown Nashville. Donato would make as much as $500 on a weekend afternoon. He eventually caught the eye of Don Kelley, the longtime bandleader at Robert's Western World. At age seventeen, Donato joined Kelley's band full-time, playing four nights a week. And though a straight-A student, he decided college wasn't in the cards. "I was having a university experience already," he says. "It was a honky-tonk band that was improvising, singing harmonies, and telling stories through lyrics. The country hybrid guitar picking style just moved my soul."
Donato released his debut, A Young Man's Country, in 2020. But his cosmic country vibe coalesced after meeting his bandmates on Reflector—keyboardist Nathan Aronowitz, bassist Will McGee, and drummer Noah Miller. The group played more than two hundred shows in 2022 before recording the album with producer Vance Powell. True to its name, Reflector combines all of Donato's influences, from the swamp funk of "Double Exposure" to the dizzying "Gotta Get Southbound" to the Jimmy Buffett beach jangle of "Hard to Tell."
But it's onstage where Donato's cosmic country truly takes off. Though you can't exactly rehearse improvisation, Donato and his band practice constantly. Sometimes one member will start playing, then yell "Yeehaw" and point to a bandmate, who carries on with the jam.
There's a snarky trope in jam-band circles that an act has only truly made it when obsessive fans start criticizing. It's a ridiculous notion, but not entirely untrue. "My dad sends me these Reddit posts about people hating the way 'Sugarleg' sounds," Donato says with a laugh, referring to another Reflector track. "If people have an opinion about you, negative or positive, it's real. As long as it's real, it's alive."