Deborah Roberts knows firsthand that teachers can be beacons of light. The Emmy-winning ABC News correspondent grew up the seventh of nine children at the beginning of school integration in Perry, Georgia. In the sixth grade, she met her favorite English teacher, Dorothy Hardy. One day, as Hardy was returning class essays, she told Roberts that she was smart and had potential to go far in life. From then on, Roberts not only wanted to do well in school, she wanted to be exceptional.
Roberts carried this attitude with her, finding "teachers" at news stations throughout her career. And in her new book, Lessons Learned and Cherished: The Teacher Who Changed My Life, Roberts asks Kenneth Cole, Oprah Winfrey, Misty Copeland, Rosie Perez, and dozens more notables about the educators who inspired them. As she sat at home in New York, she reflected on the influence of her Southern instructors and how she has used the newsroom as a classroom.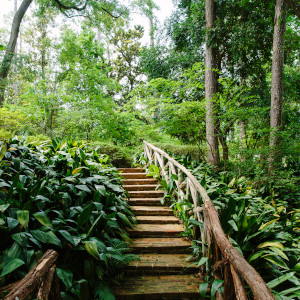 What made you want to be a journalist?
At home we watched CBS Evening News every night with Walter Cronkite. I noticed when that newscast diversified. Connie Chung appeared, and so did Lem Tucker and Michele Clark. I thought, wow, wouldn't that be cool? To be able to travel, report, and think about the world?
When I was at Perry High School, I had really found my confidence. I was a cheerleader; I was in the chorus. It was the 1970s, and it was kind of post–civil rights, so I was excited about the future. When I applied to the University of Georgia, to me it was the equivalent of a Princeton or Harvard in the South. I was intrigued by the Georgia Bulldogs, even though I had never been to a game or visited the school. I thought, this is my stepping stone. I felt like the world was my oyster.
Which professors influenced you at UGA's Grady College of Journalism and Mass Communication?
Professor Beverly Bethune taught my introductory class, and I thought, yeah, I want to do this. Then I went on to Dr. George Huff, who made journalism sound so exciting, and he often talked about how you had to have tenacity, work hard, and be curious. Professor Kent Middleton taught communication law, and he tapped into something with me, which is being able to think outside the box and think critically. All of those professors nurtured this burning desire in me to chase this profession. I was convinced this is where I want to be, where I need to be.


Who else has inspired you?
Barbara Walters was the gold standard in the world of broadcasting, and I believe so many women would say that they owe their excitement about the career to her, because she broke down so many barriers. Barbara and I would have meetings and lunches sometimes and talk about my career. Diane Sawyer, of course. Oprah Winfrey just got out there and owned it, and like me came from the South and from a challenging background.
There were men, too, who were very encouraging in my career, like my news director in Knoxville, Tennessee, whom I kept in touch with for many years. I remember sitting on the set with Diane and watching how she presented herself, how she quizzed people and how she took you to that next level of the interview, and I would incorporate that into my reporting. Some of the mentorship is about watching and being aware of good, talented people in your presence. When I texted Oprah and told her I was doing this book, the fact that she got back to me so quickly was affirming and empowering.


What motivated you to do the book?
Whenever I have an opportunity to give speeches, I often refer to Mrs. Hardy. We were coming back from quarantine on the heels of so much discussion about teachers and how exhausted they were after the pandemic and how disregarded and disrespected they felt. I thought if I was inspired by a teacher, then maybe somebody else was, and the teachers don't even realize it. I asked Robin Roberts and Octavia Spencer, and the stories just started coming.
Which stories stick with you the most?
We've heard Oprah talk about her teacher Mrs. Duncan before, but we talked for about half an hour, so she gave more detail than she ever had. I remember laughing when she said she saw her teacher outside the classroom [for the first time], and she didn't know teachers had lives outside the classroom. How many of us would freak out if you saw your teacher at the post office?
Lorraine Toussaint told me a very heartbreaking story about a teacher who was really unkind to her because she didn't think she was pretty because she had dark skin, and I could totally relate to that. Lucy Liu told a story about being a child of immigrants, and how a teacher showed her kindness by reaching out and asking her if she was having trouble in class. [My husband] Al Roker gave me a story about one of his teachers in Queens who was hard on him and the other Black students because she wanted them to succeed, and she knew the world would be hard on them.
What I love about this book is that their memories are not about the subject of the class, but about someone who poured something into their soul. It was a reminder for me that children are just waiting for someone to make them feel worthy, good, and smart, and that little things can go such a long way.


You've been all over the world. How do you carry the South with you?
I've been in New York for almost thirty years, and I'm still Southern. My daughter always says, "Mom, that's back in Georgia." I treasure the simplicity, genteel manners, food, and sweet tea (though the sweet tea may be too sweet at this point). New York is a sophisticated, big city, and some people think Southerners are backwoods folks who aren't in step with modern society. I am a voice a lot of the time, because Southerners are not a monolith, and I'm able to [bring that perspective] to my reporting.