South Carolinians have long loved to wind up the Blue Ridge foothills toward Asheville in the fall for leaf peeping, apple picking, and farmers' markets. The interstate (barring construction) makes for the quickest jaunt, but road trippers in the know take the scenic route: Asheville Highway. The mostly two-lane stretch of Highway 176 runs from Spartanburg County north over the border through Hendersonville before connecting back to I-26 south of Asheville.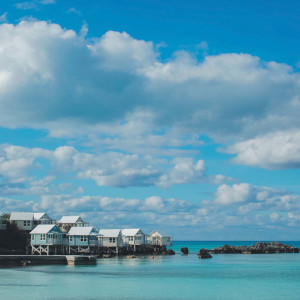 The at-times serpentine journey takes travelers past a series of charming towns and whistle-stops along the now-abandoned Southern Railway train line that passed up the Saluda Grade, once the steepest of its kind in the country. Antiques lovers in particular should have their head on a swivel while driving through Inman, Campobello, Landrum, Tryon, Saluda, Flat Rock, and Hendersonville—signs beckoning you to Depression glass collections, vintage tools, and more treasures of yesteryear pop up fast and furious. And in the future, there'll be even more reason to detour: Norfolk Southern recently sold thirty-one miles of the fallow line to the Saluda Grade Trail Conservancy for a potentially game-changing rail trail.

A Small-Town Hop Through the Carolinas
In the meantime, here are just a few of the highlights to seek out as you leave I-26 at Exit 10 and then hop from town to town.


An influx of boutiques, restaurants, and even a new brewery in the past handful of years has made this former textile mill town livelier than ever. Veer off Asheville Highway at Main Street and follow the bend to the beautified main drag. You might start with a cappuccino and an Amos St. crepe with housemade jalapeño bacon jam at the Crêpe Factory, then wander down Main; there, as well as along intersecting Mill Street, you'll find trendy shops such as Gracie's Boutique and Jack & Co.; community institutions such as the Frame House and Gallery, which counts among its offerings prints from local artists, and the revamped Kempson Rexall Drugs, with its old-school soda fountain; and oodles of gift and antique stops in between, including Gifts for All Seasons and Alli's on Main. As you follow Main north and rejoin Asheville Highway, you'll want to double-back briefly for a stop in at Delightful Dishes, a longtime favorite lunch spot with some of the best chicken salad around.
---
Inman and environs, including this bucolic burg just north, once turned out a hundred boxcars of peaches a day; you can still enjoy the fruits of that legacy at any number of roadside stands when in season. As you pass through Campobello, detour a couple miles east to Red Hill Orchard for local honey, spring strawberries, and summer peaches, or a few miles west to Peach Country, where autumn brings apple cider slushies and fried pies. Back on Asheville Highway, the no-frills Dutch Plate serves up down-home country breakfast offerings from the crack of dawn to midday. Walk off the home fries next door in the historic buildings that compose Country Peddler Antiques & General Store.
---
For more than twenty years, the Hare & Hound has been the beating heart (or perhaps the full stomach) of picturesque Landrum; patrons fill the pub and its porch to down freshly pulled Guinness, fish and chips, barbecue ribs, pecan-crusted North Carolina mountain trout, and the drool-worthy fried cheesecake. Or you might be drawn to the pan-roasted pork chop with local apple chutney at Harvest House, or curry and sushi at Soulisa's Fine Thai Dining, or a wood-fired pizza with homemade pimento cheese at Stone Soup. Down East Rutherford Street, which intersects with Asheville Highway, lie antiques shops; stylish home goods stores, including Crawford's; and women's wear boutiques. Grab a hand-decorated molasses dog treat at the Southern Pet, or head back across 176 to the sprawling new Landrum Farmers Market pavilion, chock-full of fresh produce, sourdough bread, apple turnovers, you name it.
---
Guideposts abound to signal you've entered Tryon: the statue of legendary songstress Nina Simone, whose nearby childhood home is being renovated by a group that includes tennis great Venus Williams. A life-size white toy horse named Morris, speckled with black polka dots and wearing a red saddle, that serves as the equestrian-focused, arts-loving village's mascot. The blazing marquee of the single-screen Tryon Theatre, which has shown first-run films since 1938 and hosts the annual Tryon International Film Festival. You'll want to carb-load to enjoy the rest: Pull over at All Good Things Bakery if it's morning for a cheddar bacon chive scone or a hummingbird muffin; or, if it's lunchtime, at Side Street Pizza for one of the popular spot's Heart Stopper pies. Then get ready to pop into every downtown shop and gallery along I76, called Trade Street here. This fall you'll find, for instance, an exhibition of the work of celebrated North Carolina photographer Elizabeth Matheson at Upstairs Artspace; all the Morris-themed books and accessories you can shake a horsetail at in the Book Shelf; regular wine and craft beer tastings at the Tryon Bottle; locally made paintings, sculpture, and jewelry aplenty at the Nest Artisan Market; and homemade bars residents swear by at Mountain Trail Soap Company.
---
Saluda, a tiny, lovely town on the cusp of the Blue Ridge Mountains, developed in the 1870s next to the Saluda Grade Railroad. Today, it's a haven for outdoors enthusiasts; the ninety-foot Pearson's Falls and the Green River Gorge, where ravines, rivers, and expansive old-growth forests thread through the landscape, sit just a stone's throw away. Along the short stretch of old brick buildings downtown, pop into the time-honored Pace General Store, which opened its doors in 1899. Originally designed as a one stop shop, Pace is filled with candy, jars of fruit preserves, hardware, cooking supplies, toys, and produce. You can find more history—and fresh hot dogs and burgers from Ward's Grill—inside Thompson's Store, the oldest grocery in North Carolina. A few doors down on East Main Street, the beloved Purple Onion serves Mediterranean–inspired plates like pappardelle with veggies, shrimp, and sausage in a white wine herb sauce, and slices of Siciilian and Green Goddess pizza. On Thursdays and Saturdays, order a Snap Dragon cocktail—a bright sipper with vodka, citrus, rosewater, and basil—and relax with live music.
---
A quick scoot west off Asheville Highway at West Blue Ridge Road lands you in the historic village of Flat Rock, once called "the Little Charleston of the Mountains" by Lowcountry families escaping summer's heat and humidity in the early 1800s. Carl Sandburg moved to the pastoral spot and lived there until his death in 1967, and visiting the home of the Pulitzer-winning poet and writer is a highlight. (Spot the fuzzy descendants of wife Lilian's show-winning goats outside the white country house, and leave time to hike the five miles of trails weaving through the mountains.) In town, sit down with a jammy Danish or loaded lox bagel at Village Bakery, and grab tickets to a performance at the Flat Rock Playhouse (now showing: Macbeth). For dinner, head to Flat Rock Wood Room for wood-fired Neapolitan pizza or to Hubba Hubba Smokehouse to savor juicy pulled pork and slices of tender brisket. Come fall, explore Sky Top, a rolling orchard where you can pick your own heirloom apples (check out available varieties by month here) and warm up with cider and fresh donuts.
---
Hendersonville is a sweet spot to spend an afternoon treasure hunting: First, fuel up at Black Bear Coffee, then check out Lulu's Consignment for vintage glassware, colorful Tiffany chandeliers, and perfectly broken-in leather jackets. Closer to the heart of downtown, browse silk dresses, patterned skirts, and mink scarves at the Honey House of Vintage, or stroll through the contemporary gallery Art on 7th, featuring jewel-toned glass sculptures and expressive paintings. Dinner might be a thin-crust pie studded with roasted butternut squash, walnuts, and goat cheese and drizzled with balsamic at West First Wood-Fired. For dessert, old-fashioned sugar cookies at McFarlan Bakery, perhaps, or a dozen French macarons from Gateaux. If you're making an evening of it, Oklawaha Brewing Company hosts live music six days out of the week.