In my opinion, the three best things a father can model for his children are empathy, healthy emotional regulation skills, and resilience when things get tough. Those ideas pay dividends in the moment and down the line. In turn, Dad deserves a few treats for all that hard work—gifts that encourage more fun, more travel, more good music, more style, and more time spent outdoors in nature. A few suggestions for the father or father figure in your life follow.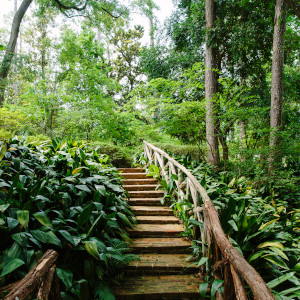 For the Grillmaster
Let's be honest, a standout grill can make more than delicious meals—it forms the centerpiece of summertime memories for friends and family. For a fun departure from standard stainless, Hestan offers a veritable color wheel of accent options. $8,168; home.hestan.com
---
For the Road Warrior
Hitting the road, even for a weekend away or a quick work trip, feels a lot more official with the right gear, including this dopp kit from Neely & Chloe's new men's collection. $178; neelyandchloe.com
---
For the Outdoorsman
Whether you're in the garden, on the boat, or in a river or field, this crushable mesh and duck canvas hat by Tom Beckbe will come in handy—a timeless outdoor wardrobe staple. $125; tombeckbe.com
---
For the Guitar Soloist
The South Carolina designer Shane Whitworth dreamed up his new Troubadour watch collection with music in mind. Each Swiss-made beauty features a "Circle of Fifths" bezel that shows players which chords are in the major keys, like the B major focus of Leonard Skynyrd's "Simple Man." Which makes strumming for friends a breeze. $999; troubadourwatch.com
---
For the Star Chef
Leave it to South Carolina bladesmith Quintin Middleton and the folks at Pappy Co. to create a new chef's knife that's a functional work of art. The handle? It's custom-made from old Pappy bourbon barrel staves. And the blade, well, Middleton only makes the best. $495; pappy.com
---
For the Trendsetter
Make like Picasso and Hemingway and give this practical Guanabana espadrille a try in lieu of a certain ubiquitous rubber clog. $110; huckberry.com
---
For the Bourbon Lover
When in doubt, wrap anything in leather and it instantly looks both rugged and elegant, and this rocks glass set from Clayton & Crume is no exception. $85 for two; ggfieldshop.com
---
For the Beach Bum
We'll trust Billy Reid with all things sartorial from here to eternity, including his take on men's swimwear for summer 2023. This print riffs on tennis courts, and the trunks get made from quick-drying recycled nylon to boot. $148; billyreid.com


Also see: Gifts for Every Outdoors-Loving Dad
---
Garden & Gun has affiliate partnerships and may receive a portion of sales when a reader clicks to buy a product. All products are independently selected by the G&G editorial team.