If it's the little things that matter, then this Father's Day list has you covered. It's packed with smart accessories and gadgets that will make a day on the water or in the woods a bit more fun, or memorable, or even more successful. Whether the patriarch in question is an angler, hunter, or weekend boater, there's a good chance he's been coveting some of these hip goodies. Now's your chance to help him out.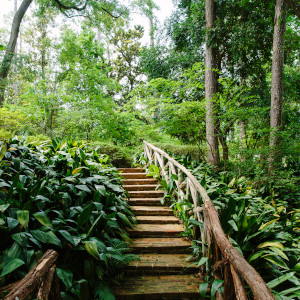 Hip Hugger
A nice touch for any deer-hunting dad, this handsome leather bullet tote from Galco is a timeless, dare I say elegant, way to carry extra rifle cartridges. Individually stitched loops hold ten spare rounds safely and quietly, secured with a heavy double-snap closure. On a belt, the cartridges ride with the case-heads up for quick reloading, but you can also stash this wallet in a day pack or duffel. It comes in three different sizes—short, standard, and long—to handle a range of calibers, and the durable Latigo leather will likely outlast you. $124; galcogunleather.com
---
Stand-Up Flops
Fighting a hundred-pound-plus tarpon in flip-flops has always seemed a little sketchy to me (not that I've tried it), but these would probably be up to the task. I can attest that the new Fishfinder flops from Grundéns are the most comfortable I've worn. The compression-molded EVA midsole has a deep heel cup and full arch support. But what lies above and below the midsole matters just as much. Made of the highly popular SeaDek, used for boat flooring, the footbed affords tons of sticky traction in wet conditions, as does the lugged and siped gum rubber outsole. The sandals come in four boat-to-bar friendly colors, too. $70; grundens.com
---
Hot Off the Press
Ol' Daddyman deserves a fun gift, and this cast-iron bacon press from Lodge is just the thing. Though about as low-tech as kitchen gadgets get, it comes in super handy: Because flat bacon is better, flat grilled cheese sandwiches are better, and flat smashed burgers are better. It's also perfect for sautéing duck breasts, keeping the fillets flat on the skillet instead of bowed up and difficult to cook evenly. $18; lodgecastiron.com
---
Cinch Perfect
Belts are too often an afterthought, until they pinch, bind, or get slimed with river mud. None of that is an issue with Arcade's line of body-conforming and outdoors-centric belts. The stretchy webbing is made from 85 percent post-consumer recycled plastic bottles. A backpack-style buckle is a little tricky at first but solid once you get the hang of it. And the entire package is machine washable and dryable. There's a blue million choices of colors and patterns, in both regular and slim widths, though I'm partial to the fetching Save the Waves belt. Bonus: 10 percent of the proceeds of this belt goes to the Save the Waves Coalition for ocean and surf conservation. $35; arcadebelts.com
---
Fly Rod Holder To-Go
SeaSucker is making a lot of waves with cool portable drink holders, tables, and other accessories, all made in Bradenton, Florida, and based on the company's innovative suction cup design. This is not the lick-it-and-stick-it approach of yore, but a vacuum that's strong enough for car-top bike carriers tested at 140 miles per hour. I'm trying out its BYO fly rod holder and loving it. Not only is it a perfect way to quickly holster my rod when I'm making a move to another spot, I also never have to worry about where to stash nine feet of graphite when I'm on a buddy's boat. $85; seasucker.com
---
Chill Out
YETI's new beverage bucket excels at doing exactly what it was made to do: It holds a six-pack of beer or a trio of wine bottles, plus ice, and it makes a handy straight-up ice bucket for outdoor cocktails. That doesn't mean you won't find other uses, like, say, chilling a gallon of pre-made margaritas. Part of the Rambler family of drinkware, it's made with the line's double-wall vacuum insulation and also comes with an insulating honeycomb lid, comfy rubber-armored handle, and a rubberized bottom so it won't slip and slide. $150; yeti.com
---
Super Flies
The Virginia-based guide and fly designer Blane Chocklett has turned the fly-fishing world on its ear with his Game Changer line of flies. They are sexy, articulated flies that can range from two inches to a foot long and are the hottest things going in fly fishing. This collection of Chocklett's Micro Changers is perfect for teasing chunky trout out from deepwater lairs and tempting bass with their lifelike movements. $88; flymenfishingcompany.com
---
Bright Light
When your dad unwraps this folding Flipmate light from Streamlight, he will probably do like I did. He'll say to himself, Huh, that's kinda neat. Then toss it into his glove compartment. And this is what happens next: He will use it all the time, whether changing a flat tire at night, setting up a tent when he rolls into the campground late, or lighting the way to a fishing hole. The light bar rotates for easy aiming, it's USB-rechargeable, and a powerful magnet holds it in place on vehicles, trailers, and RVs. It's the most useful work light I've ever found, and it even comes in a snazzy candy apple red. From $75; amazon.com
---
Tool Time
Even a dad who has everything probably doesn't have this. It might seem like overkill, but over the course of a year—much less a lifetime—it's surprising how often you reach for just the right screwdriver or torx bit or simple punch to knock out a sticky pin. Wheeler's eighty-nine-piece gunsmithing set includes hollow-ground flat bits, Phillips bits, torx bits, and a bevy of specialty tools, so it's far more than a bunch of screwdrivers for cleaning guns, though it's surely that, too. I've kept this on my workbench for years, and it makes easy work out of messing around with all kinds of hunting, fishing, camping, and household fix-it tasks. $90; wheelertools.com
---
Turn It Up
Could be that Pops likes to rock out just as much as any twenty-two-year-old. Or maybe he'd appreciate a soothing Bach fugue pumped out at 120 decibels as he power washes the driveway. There's no one-size-fits-all dad, but this Turtlebox Bluetooth speaker fits all the bills for outdoor tunes. The size of a lunchbox, it's waterproof, tough as a hickory nut, and cranks out custom-tuned sound waves designed to cut through wind and go the distance. Stainless steel tie-downs keep it rock-steady on the water. $399; turtleboxaudio.com
---
A Cut Above
A new-generation knife steel, MagnaCut was developed with a sort of Holy Grail of cutlery attributes—toughness, durability, and the corrosion-blunting properties of stainless steel. In the brand-new Anzick outdoor chef's knife, a collaboration between the James Company and SITKA, the steel is married to a contoured G10 handle to aid in gripping with wet hands. Designed specifically for cooking outdoors, with a rivetless construction that helps eliminate corrosion and a food-safe DLC (diamond-like carbon) coating for low-friction, the limited-edition knives are built for the long haul. Laser-engraved and individually numbered, they're only available while supplies last. $499; thejamesbrand.com


Follow T. Edward Nickens on Instagram @enickens.
---
Garden & Gun has affiliate partnerships and may receive a portion of sales when a reader clicks to buy a product. All products are independently selected by the G&G editorial team.