When the world lost John Prine to COVID in 2020, there was global mourning for the man whose songs have become part of the American songbook. Luckily, veteran music journalist Holly Gleason (who also co-wrote the recent Y'all Eat Yet? with Miranda Lambert) has collected interviews with the singer-songwriter that span five decades, providing the most concise record of Prine's life in his own words that we have. Prine on Prine: Interviews and Encounters with John Prine also includes reviews, analyses, meditations on the artist, an excerpt from a film script focusing on a character Billy Bob Thornton wrote especially for Prine, and even Prine's own recipe for pork roast. The book brings together writing from the likes of Studs Terkel, Cameron Crowe, Ronni Lundy, John Mellencamp, Gleason herself, and others. A longtime Prine fan myself, I sat down with Gleason to talk about the book and the charming artist whose songs—such as "Paradise," "Angel from Montgomery," and "Hello in There"—forever changed the course of our music.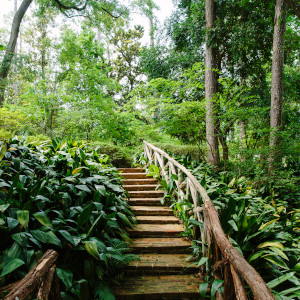 Your introduction for this book is a master class in music writing. Tell me about how you got your start in music writing and why you enjoy it.
Music saved my life, literally. Perhaps starting with Bonnie Raitt's cover of Prine's "Angel from Montgomery," which made me realize those two fuming people I was living with were not isolated…and the spaceship I was sure I'd fallen out of wasn't coming back to get me. How I knew all this at eight or nine, maybe ten, I don't know. But something in the pictures of the lyrics, the twinge in Bonnie Raitt's voice, and the way the melody had this humid heaviness that clung to me—it all opened a window.
One of the blurbs for this book points out that these interviews are as close to an autobiography, to Prine telling his own story, as we're going to get. Did you have that kind of thing in mind as you gathered the interviews?
Yes. I think with the Internet we have the illusion of accuracy and authenticity. On the best day, there's no context for the moment. Often, the best writing and pieces have been lost to not having been digitized. [Magazines like] Country Song Round-Up, they're long gone. And even People's permissions people didn't know their piece existed—and I had to send them a screen shot of my copy. John was so much more fun, nuanced, naughty, and awesome than the Americana icon he was turned into. He deserved all the praise for his gifts, but maybe also for how much he loved hot rods, Kentucky, pork roast, and doing the right thing.


Your research in putting the book together is pretty monumental. I understand that the late Dan Einstein, Prine's longtime co-manager, was working with you to gather some of this before Einstein's untimely passing, but wrangling all of this must have been a huge task. How did you find—and manage—all of these pieces?
I remember a lot of the pieces; Dan did, too. He was amazing in running down some of the contacts for me, because he dealt with setting up a lot of the interviews originally. He got the HOT ROD, the Aquarian Weekly for me, sent me writers' phone numbers. I knew the editor of Country Song Round-Up, whom I'd written for; he went into the basement for me. Gil Asakawa, who did the Tower Records' Pulse! feature, was a contemporary of mine as a young critic, so were Michael McCall and Ronni Lundy, who people know as a food writer but don't realize was an amazing music critic and music writer, too.


What's the most interesting thing you learned about Prine by reading through all of these conversations?
How consistent his origin story remained. He didn't "jiggle" it to make him more interesting as a kid, or shade it to diminish what—in many ways—was an unsophisticated youth. He was fine being who he was his entire life.


You knew Prine in real life. Tell us something about him that we might be surprised to know.
How someone so kind could be so funny, but also so sharp in how he saw the world. He was very moral. [Music publicist] George Dassinger told me the story about doing a media day with John in New York and how he'd tried to tell John not to give money to the panhandlers. "John looked at me," Dassinger said, "like I had two heads. Then he said, 'George, it's a buck…' I never forgot that."


Having known him, do you think he was pretty forthcoming in these interviews or did he rely more on a persona with the media?
He was absolutely forthcoming, even more so than I realized. The media kept leaning into the perception they fell in love with; that's the hard part. They wanted him to be certain things and often didn't get past that. It's why I included a couple of my pieces, because folks didn't always go to those things. When you read "The Innocent Years" from PASTE, you get the sense of how reluctant he was, because he didn't realize how good he was—that genuinely aw, shucks piece of who he was.


So many people are deeply endeared to Prine's work. Why do his songs resonate so well for so many of us?
Compassion, empathy. We'd like to believe we'd do or feel as John does when he writes so tenderly about an old couple thrown away, a vet who comes back with a habit he can't kick in spite of all the things to live for, the middle-aged women life washed out in "Angel" and "The Oldest Baby in the World," and that young pregnant girl who doesn't let her heart get hard even after the boy runs off in "Unwed Fathers." And then there's that hilarious Ferris Bueller piece of him, who was so dang cool. Sometimes he's just silly, like on "Let's Talk Dirty in Hawaiian," which is naughty, but he gets away with it. But there's also the crazy metaphors and allusions that make you laugh but add up to something potent.
What could be cooler than the way he opens a song, declaring, "I'm walking down the street, like Lucky LaRue…" as he sings in "Ain't Hurtin' Nobody." But the turns he takes: people on death row, a waitress who gets his order wrong all the time, chickens and roosters and eggs. There's commentary, there's the state of the average Joe—and there's a B3 organ swirling up around it all. Who wouldn't wanna be him?