Walk into Alabama's Hank Williams Museum and you'll hear many of the legendary singer's biggest hits softly playing, numbers like "Hey Good Lookin'," "Your Cheatin' Heart," and "I'm So Lonesome I Could Cry." Even decades after his premature death at age twenty-nine in 1953, Williams's songs are still instantly recognizable to millions.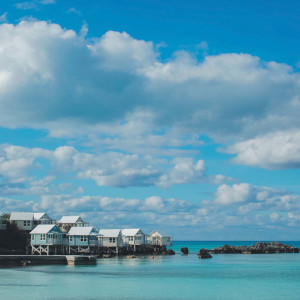 The six-thousand-square-foot museum in downtown Montgomery pays homage to the man who was one of the original inductees into the Country Music Hall of Fame and who had an amazing fifty-five singles named to the Top 10 of Billboard's Country and Western Best Sellers. The largest collection of Williams memorabilia in the world, the museum showcases rows and rows of personal artifacts, like his designer suits, shoes, and boots; photos and oil portraits; posters and LPs; even the shoeshine box he used as a teenager to make extra money for his family. The showstopping centerpiece, however, is his 1952 Baby Blue Cadillac convertible, the car he died in of heart failure on New Year's Day, 1953, en route to a concert in Ohio.
The museum has been a profound labor of love for current director Beth Petty and her father, the late Cecil Johnson, who opened it in 1999 and operated it until his death in 2010. Williams would have celebrated his hundredth birthday on September 17, but Petty says there are plenty of reasons fans should make their way to Montgomery this or any other year.

What are your favorite items in the museum?
I love the dozens of hand-printed ties we have—just touching them gives me the chills. But I'm also partial to all the designer suits made by Nudie's Rodeo Tailors in Hollywood and the thirty pairs of custom cowboy boots, many with his favorite butterfly design on them. But to me, the most treasured possession in the museum is a little thirty-five-cent songbook of Hank Williams lyrics that my aunt gave to my father when he was a child. It was his proudest possession.


How do you account for your father's devotion to Hank Williams? And also your own?
As a boy, Daddy had several chance encounters with Hank around Montgomery. Hank once bought him a Coke at a gas station, and another time, my dad and several other boys helped Hank change a flat tire. I think even then Daddy recognized Hank was a legend and wrapped his heart and soul around his music. I remember Daddy at the wheel of our car laughing while our family of five children sang along to those tunes on the radio, me pretending to play piano on the dashboard. I knew even then that if Daddy loved that music, then I loved it too. This museum is my father's legacy, and that's a big reason I keep it going.


What about the fans who visit the museum? What's drawing them there?
I marvel every day at how many fans from across the world make their way to Montgomery and stop in to see us. We routinely draw visitors from the U.K., the Scandinavian countries, even Japan. I think it's the sheer infectiousness of the music that's made them fans. I've seen people come in and just start dancing to the music we're playing. They like to tell me stories of their connections to Hank, like how they courted to his music when they were young. I've seen grown men standing in front of that Cadillac where Hank died and bursting into tears. For a hundred different reasons, people still feel a powerful connection to the man and his music.


Hank was born elsewhere in Alabama and spent his recording career in Nashville. Why do you think Montgomery still has such a strong connection to him?
I always say Montgomery was to Hank Williams what Memphis was to Elvis. He spent his formative years and honed his craft here. It was this city where he discovered he had a strong draw to music and to performing. He competed in and won a local talent contest at the Empire Theater so many times they finally asked him to stop coming. He formed his own band here, the Drifting Cowboys, and performed all over the state, and he had his own radio program off and on for ten years on WSFA. Hank left Montgomery in 1947, and during those years before he died, he recorded 225 songs, half of them ones he'd written himself. But he kept coming back to Montgomery—it's where his mother was, and it was the place where he'd spent the prime years of his life. I think it's the place he called home.


In addition to your museum, what else would Hank Williams lovers want to see in Montgomery?
There's a life-size bronze statue of Hank strumming a guitar and wearing a cowboy hat at the corner of Commerce and Tallapoosa streets, just a short distance from the museum. And you can still grab a bite to eat at his favorite hangout, Chris's Hot Dogs, where his favorite meal was a chili dog and a Coke. And of course he's buried right here at the Oakwood Cemetery annex. It's easy to find. Two marble monoliths stand side by side, one for his wife and another for Hank. There's a stone cowboy hat at the base of Hank's memorial. Ceremonies take place there twice a year, once on his birthday and another on January 1, the day he died.


What plans do you have for observing the centennial of Hank's birth?
We're planning three days of concerts on September 15, 16, and 17, ending on the actual date of his birthday. We also helped out with a huge memorial art exhibit at the University of Southern Alabama in Mobile. We helped fill a huge five-thousand-square-foot space with Hank Williams memorabilia. It's on display in September and October.