New Orleans moves at the pace of soulmates holding hands and watching the world spill out before them. In many of the world's other great cities, say, New York or Tokyo, the subway will speed you along to your next destination. But haste defeats the purpose here, and so we ride the streetcar.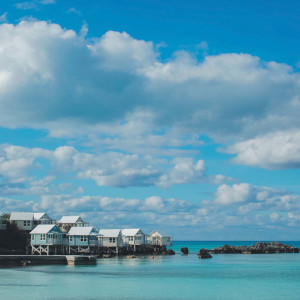 The electric-powered cars, which top out at twenty-seven miles per hour, spread out over four routes that can get you to within walking distance of almost anywhere you'll want to see. The Canal Street line to Cemeteries and City Park covers a good part of the city, but the St. Charles line, with its shaded splendor, is the most gorgeous and gracious. I recommend starting this line at the intersection of Canal Street and St. Charles Avenue [1]. While you stand alongside the tracks, you can sip the daiquiri you might be carrying from the French Quarter, although you'll have to finish it before your ride.
Buy your ticket on board and find a spot by the windows near the rear. This way you can see the sights and people watch as passengers hop on and off. Lean back in the antique wooden bench seats and open a window to catch a breeze. Along St. Charles, watch as mansions, jogging locals (that might be me waving!), and ancient live oaks roll by. Pull the metal cord to request a stop at Louisiana Avenue [2]. When you disembark from the back, walk a few blocks south to Magazine Street [3] to wander the antique shops, bars, and cafés. With another daiquiri, or a Pimm's Cup, Sazerac, or cold life-giving lemonade in hand, wait at the corner of State Street and St. Charles [4] for your return ride in easy New Orleans style.
---
Discover more off-the-beaten path Southern adventures from our June/July 2023 issue.