Every year in mid to late fall, snow tubing parks across the South open for their seasons, drawing the coat- and mitten-clad masses for a little zero-skill, minimal-effort fun. (Wedging into an inner tube for a wintry romp has proven so popular, most parks strongly encourage reservations.) But its age-reversing effect is tubing's real appeal: The exhilaration of flying down a hill, grin frozen in place, elicits childish glee in anyone eight to eighty years old. Ready for a totally tubular day? Pull on your snow boots and head to one of these Southern snow tubing destinations.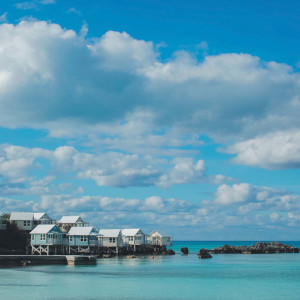 Seven Devils, North Carolina
Opens November 24
Each weekend at Hawksnest, up to two thousand people sit in innertubes, scoot to the starting point, and swoosh down one of thirty snow-slicked runs, cold air turning their squeals into smoke. Now the area's largest, the park opened as ski slopes in 1964, adding tubing in 2008. "Everyone loved it, so we stopped skiing," group sales director Ashley Jones says. Tubing took off, but she cautions tubers against a similar trajectory. "The goal is to not catch air." And while the trip down the longest run (one thousand feet) lasts twenty seconds, a ticket allows almost two hours of repeat rides, if you can stand it. "Some people spin the whole way down," says Clint Byrd, a park "tube wrangler." "At the bottom, as they move to go again, they walk sideways or fall over. But they're laughing."
---
Beech Mountain, North Carolina
Opens November 18
Beech Mountain Resort is the tallest ski area in the eastern United States and is best known for its slopes' diverse terrains. But for the last twenty-five years, its tubing park has been gaining ground, hosting up to a thousand tubers a day on eight 750-foot-long lanes. A new all-weather snow-making system pumps out the fluffy white stuff in even marginal temperatures, meaning a longer season with optimal conditions. An additional tube park perk: its location next to chair-ringed fire pits, a coffee shop, and Beech Mountain Brewing, affording easy post-ride relaxing.
---
Hot Springs, Virginia
Opens December 21
There's been brisk action on the three 420-foot-long lanes of the Homestead's Penguin Slides Tubing Park since 1959. Sleds were the original vehicle before a transition to tubes decades ago. Today, snow tubing is one of multiple offerings—including ice skating and mini snowmobiles just for kids—tailored to families who flock to the property for its ski school. "The tubing is a great way to unwind after a ski lesson because you don't have to think," says resort recreation director James DeBoe. "You just sit and go." Tubing also fits the resort's multi-generational vibe. "I love seeing a grandparent, maybe past their skiing prime, tubing with their grandchildren and enjoying it even more than the kids."
---
Gatlinburg, Tennessee
Opens November 18
For fifty years, Ober Gatlinburg has offered a flurry of frosty fun options: ice skating, skiing, an Alpine slide, and since 2008, dashing down eight 350-foot-long snow-tubing lanes. When new owners purchased the Smoky Mountain city landmark last year, they changed the name to Ober Mountain and embarked on several upgrades to give guests a better-than-ever tubing time, including multimillion-dollar investments in snow-blowing equipment and new "snow magic" material, which lines and defines the lanes.
---
Snowshoe, West Virginia
Opens December 15
The eight-lane snow tubing hill at Snowshoe Mountain's Coca-Cola Tube Park boasts a six-story elevation drop that's been delivering thrills amid chills since the late 1980s. And when the sun goes down, Galactic Tubing blasts the excitement level out of this world. Multicolored lights above the lanes wash each ride in a revolving rainbow that attracts bigger crowds than daylight tubing. While the park stays packed during all open hours, the tubing team keeps an eye on ticket numbers to minimize wait times.
---
Gaylord Texan Resort & Convention Center
Grapevine, Texas
Opens November 10
Snowflakes in Grapevine, Texas, are rare—outside. But inside the Gaylord Texan Resort's annual Lonestar Christmas, a winter wonderland awaits. Visitors glide and twirl on an indoor ice-skating rink, chuck snowballs at targets, walk through life-size ice sculpture scenes from "How the Grinch Stole Christmas," and zoom down Snow Flow Mountain's eight indoor tubing lanes, which get a fresh layer of snow every morning. Over the course of the tubing park's seven-week season, the coatings total 1.5 million pounds of powder. The daily snow dose creates a speedy slide that can intimidate first-timer tubers, but the resort's tubes-for-two allow buddying up that can ease anxiety.
---
Wintergreen, Virginia
Opens Thanksgiving weekend
Aptly dubbed the Plunge, Wintergreen Resort's snow tubing hill is Virginia's largest, and director of marketing Lori Zaloga calls the hundred-foot vertical drop of its 900-foot-long lanes "the most snow-centric adventure on the East Coast." The bit of fright mixed with fun brings out the kid in tubers, but that's not all. "The first time I went down it, I almost peed my pants," says Zaloga. "You can hit speeds of up to thirty miles per hour. In a tube." And while attaching tubes together for a shared experience slows things down a bit, the mountain scenery still whizzes by in a blur, with laughter-laced screams echoing off Blue Ridge summits.