Darius Rucker has sold millions of records, first as the lead singer for '90s phenoms Hootie & the Blowfish and over the past two decades as a country artist. But the South Carolina native still has his priorities straight. "I already played," he says from Nashville, where he splits his time between his hometown of Charleston, when asked if he's hitting the golf course today. "I was out there at 8 a.m."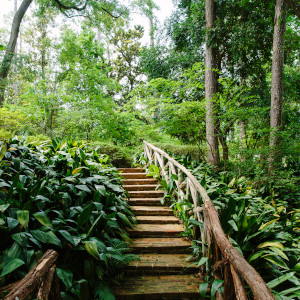 One of the few things Rucker loves more than playing golf, though, is family. And on his eighth solo album, he pays tribute to his mother, who raised him as a single parent. Out tomorrow, Carolyn's Boy honors the beloved woman who played a pivotal role in Rucker's musical journey but died early on in his career, never seeing the heights of success he's achieved. He credits her love of Al Green, Marvin Gaye, and Gladys Knight for turning him onto music. "Music was always playing in the house," says Rucker, the second youngest of six siblings. "We wore those records out."
His first solo album in six years, Carolyn's Boy contains some of the most emotional, vulnerable music of Rucker's career. "Southern Comfort" evokes a wistful nostalgia that has become one of Rucker's calling cards, while the tear-jerking ballad "Sara" laments the lost connection between childhood friends.
Today, G&G is proud to premiere another of the album's highlights, "Never Been Over," which directly references his recent divorce after twenty years of marriage. The split was amicable but still painful to reconcile. "Writing that was very cathartic," Rucker says of the song, which he co-wrote with John Osborne of Brothers Osborne and Lee Miller. "It was almost like therapy for me. It's so honest and one of my favorite songs I've ever written."
Listen to the track below. Carolyn's Boy is out this Friday, October 6, and available for pre-order. The Rucker-curated Riverfront Revival festival also returns to North Charleston's Riverfront Park October 7–8, featuring performances from Rucker, Turnpike Troubadours, Lainey Wilson, Band of Horses, and more. Tickets are still available here.