It's football season, mother-flippers! (That's those who flip channels—unless you're Johnny Manziel, see below.) And to prime the pump for College GameDay and tailgate spreads, the streamers have you covered with inside looks at some of the biggest SEC stories of the aughts.


Manziel in the Mirror
Untold: Johnny Football, Netflix
Few skyrocketing, once-in-a-lifetime quarterbacks imploded like the Texas wunderkind "Johnny Football" Manziel. The Kerrville native pocketed just about every award as QB1 at Texas A&M, but despite becoming the first freshman to nab the Heisman Trophy, the Manning Award, and the Davey O'Brien National Quarterback Award, Manziel flamed out after only two seasons in the NFL due to his off-field (and, in the case of his flipping the bird to an opposing team, on-field) behavior. Now, for the third season of Netflix's Untold docuseries, on August 8, Manziel will offer "astonishing candor" about what happened, why, and how he turned the page.
---
But Wait, There's More!
Untold: Swamp Kings, Netflix
Join me around the campfire, friends, as I tell you a horror story I witnessed firsthand, one that still makes me shudder. The year was 2007; Tim Tebow and the Florida Gators, coming off their first national championship in a decade, were headed to play my South Carolina Gamecocks in Columbia. The SC powers that be declared it a "black out" game—fans should wear black to, I don't know, intimidate? Instead, all that wall of black did was offer a solid backdrop for Tebow to see every play perfectly. He hung seven touchdowns on us—five rushing, two passing, a school record—helping him clinch the Heisman that year (the first time a sophomore had won it). Luckily we were already dressed for a funeral. Sigh. Anyway, this four-part docuseries, which starts August 22, features interviews with Tebow, coach Urban Meyer, and other Gators who helped the team resurge as a powerhouse from 2005 to 2010. Personally, I don't need to relive it, but knock yourself out.
---
Papa's Got a Brand New (Python) Bag
Killing It, Peacock
Perhaps you missed the first season of this comedy starring The Office alum Craig Robinson, but talk about a distinctly Southern story: A down-on-his-luck Miami security guard turns to hunting burmese pythons in the Everglades to make some cash. Hilarity (and hurricanes) ensue, as did great reviews, leading to this second season, which drops August 17.
---
Prince of a Guy
Pat Conroy Stories, Apple, Spotify, etc.
How about a literary palate cleanser? Pat Conroy fans will devour this three-part, oral-history-style podcast from the storytellers at Ingredient, featuring interviews recorded in Conroy's beloved Beaufort, South Carolina, with the likes of G&G contributing editor Rick Bragg, the actor Michael O'Keefe (who played Ben Meechum, the Pat stand-in, in the film version of The Great Santini), the author Lynn Seldon (who wrote about Conroy for G&G here), and, of course, Conroy's widow, the writer Cassandra King.

---
The Royal We
Red, White & Royal Blue, Prime Video
The Baton Rouge native and LSU grad Casey McQuiston's first novel, Red, White & Royal Blue, has become a beloved queer romcom since its release in 2019. Now, the much-anticipated Amazon Original movie version of the book, about the Austin, Texas–born First Son, Alex Claremont-Diaz, and his hate-turns-to-love relationship with Britain's Prince Henry, will start streaming August 11. Don't let the highly questionable Southern accent of Uma Thurman (who plays the President, and Alex's mother) put you off. This one is sure to be a charmer.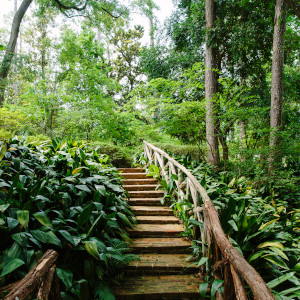 ---
Two for the Show
Reinventing Elvis, Paramount+
Just how did "rebel director" Steve Binder pull off Elvis Presley's mind-blowing '68 Comeback Special? On August 15, a new documentary that tells the story debuts on Paramount+ after a theater run, and includes interviews with those in the know (as well as ones with Elvis at the time) as well as performances by such stars as South Carolina's own Darius Rucker, who covers "Heartbreak Hotel."

---
The White Stuff
Cocaine Bear, Prime Video
What, you *still* haven't seen this cuckoo take on the allegedly real-life story of the Georgia bear that had a little too much Bolivian marching powder? You're in luck: It's finally free to stream on Amazon Prime, beginning August 15.