In the darkness of a crowded movie theater, you might hear a number of familiar sounds—the crinkling of a candy wrapper, the slurping of an Icee, or if you're in Texas, the crisp snap of an oversized pickle.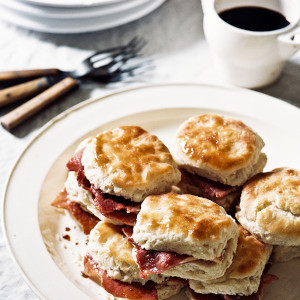 To the uninitiated, it may come as a surprise that pickles have been a fixture in Southern cinemas for decades. In Texas especially, but also in some parts of Alabama, Louisiana, and Oklahoma, whole pickles are often displayed in large jars at the concession stand or sold individually in juice-filled plastic pouches.
The story of how the humble pickle came to play a starring role at Texas movie theaters is not entirely clear, although a Dallas Morning News article from 1954 quoted one local theater that refused to take part in the "new trend" of serving pickles at the cinema.
One hypothesis: "I can't help but think that the prominence of barbecue joints and county fairs play into the popularity of pickles in the South," says Brad Sorenson, the Austin-based executive chef of Alamo Drafthouse, one of the biggest movie theater franchises in the Lone Star State. "In Texas specifically, I think the large German influence played a role as well."
Another article from The Dallas Morning News, this time from 1957, backs up that claim. The writer Sam Acheson traced pickle-eating in theaters back to Germany. "[Germans] eat not only during intermissions," he wrote. "They have also found that large hunks of bread, knackwurst, pickles, mustard, and other tidbits brought back into the theater are often of great help in enduring, say, the last act of a Wagnerian opera."
One could argue these savory snacks have a salty and crunchy, albeit wetter, likeness to popcorn. Furthermore, fermented cucumbers are one of the least caloric selections on any cinema menu. But at Alamo Drafthouse, guests have long enjoyed a slightly unhealthier rendition. "Fried pickles have always been one of our more popular items," Sorenson says. "We serve dill pickle spears, lightly breaded and fried crispy, served with house-made buttermilk ranch dressing."
Alamo Drafthouse's pickles are so popular, in fact, that the franchise has reportedly sold over 550,000 feet worth of fried pickles in 2023, assuming they were laid from end to end. "If we were to add the pickle spears we serve on the side of sandwiches too, that brings us closer to one million feet of pickles served this year," Sorenson calculated. "Over 189 miles of pickles—which is wider than the widest part of the English Channel." In a banner year for blockbusters—Barbie, Oppenheimer, the Super Mario Bros Movie—the pickles played their part too.