On a sultry November day in the Dominican Republic in 2019, Tommy Prine was backstage at All the Best Fest, a five-day music gathering curated by his father, the legendary country-folk singer John Prine, with help from his mother, Fiona Whelan-Prine. The event featured Jason Isbell, Kacey Musgraves, and Nathaniel Rateliff, among others, but one artist had abruptly pulled out of a noon opening slot, and the Prine team was trying to figure out a replacement. They didn't want to ask one of the artists on-site to play an extra set, but it was too late to fly someone else in. Then Tommy's wife, Savannah, piped up.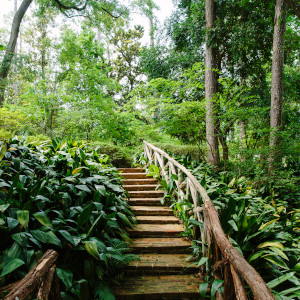 "Tommy will do it," she said. Heads turned. "Do you have original songs?" someone asked. "Yeah, I've got a lot of them," Tommy answered. "But I haven't played them for anyone before." That didn't matter. Tommy Prine was about to make his debut.
Talk about a trial by sun and sweat. Tommy first picked up a guitar at ten and started writing songs when he was seventeen, but he'd kept them mostly to himself. "At the time I was like, 'Savannah, shut up!'" he says with a laugh. Zooming in from his house in Nashville, the twenty-seven-year-old is warm and thoughtful, flashing a sly grin and wearing his ever-present baseball cap. The time in the Dominican Republic proved fortuitous in other ways, including strengthening his relationship with fellow Nashville troubadour Ruston Kelly. Kelly watched Prine's set, and they sat on the beach talking for hours. But it was more than a year later that the two—joined by coproducer Gena Johnson—decided to try working together in the studio.
What resulted is Prine's exquisite new debut album, This Far South, a rumination on love and loss and new beginnings. While comparisons to his late father are inevitable (the elder Prine died in 2020 from COVID), the first notes of the album's opener, "Elohim," make clear he's his own artist. The song's soaring country rock kicks off with driving guitars—courtesy of Sadler Vaden, a member of Isbell's band the 400 Unit, who plays on much of This Far South—and Prine's distinctive, plainspoken vocals. "He comes from the bread and butter of songwriting. He can do that with an acoustic guitar all day," says Kelly, who now considers Prine a younger brother. "But he sees the world differently; it's a more abstract type of poetry where he pulls from a variety of different sounds and lyrics, which lends itself to becoming very personal."
The ghostly crawl of "Reach the Sun" draws from his Celtic background (Fiona is a native of Ireland, and Tommy spent many summers in the Irish countryside). "Mirror and a Kitchen Sink" sounds like a riotous pub sing-along but was actually the first song he wrote after his father's death, picking at his guitar to fill the void. "There are a lot of stupid one-liners in that song," he says. "I feel like my dad had a helping hand in writing that because it is very similar to his sense of humor."
His father looms over "By the Way," an all-out weeper that directly addresses his passing. "I miss you and I love you…By the way, people say I look just like you," he sings. But where his father crafted sparse songs with quirky characters and an unmatched specificity, Tommy veers toward the majestic, with instantly memorable melodies thick with evocative storytelling. It's a captivating collection of material that has garnered him fans from across the Nashville spectrum.
Prine's songwriting efforts were put on hold for a time. He went through several years during which he says he was constantly partying with a rough crowd of enablers. He lost two friends to drug overdoses, and during one stretch in 2017, his only recollections were that it was summer, and the next memory was of autumn leaves swirling around the house. But he got his act together when Savannah—a childhood friend with whom he had reconnected—gave him an ultimatum: me or the partying.
With a clear head, he spent a year of quality time with his dad, fully present while lyrics poured out of him. He says he already has enough material for a second record (and maybe a third), and when he plays live, he'll sometimes throw in a song he wrote earlier in the day. "I've learned that I need to keep writing to keep that trust between me and the pen and the paper," he says. "If I take too much time in between, it's hard to re-create that relationship. When you're not holding anything back, that's when the real magic happens."


Click here to watch Prine perform "This Far South" earlier this year at the G&G offices. And catch his full, four-song Back Porch Session here.