Rugged in topography and red in its iron-rich soil and terra-cotta building facades, Birmingham doesn't look quite like anywhere else in the South. Famed for its civil rights significance, the city is gaining steady acclaim as a culinary destination (thanks to an influx of James Beard Award nods in recent years) and as an outdoor playground (provided you've got the calf muscles to get up those rocky inclines). Here are a few fresh reasons to visit Alabama's largest metropolitan area.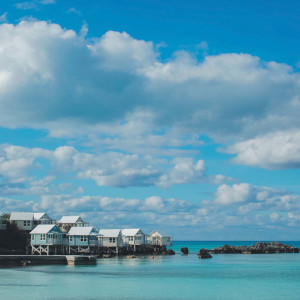 Civil Rights National Monument expansion
The prominent Black businessman and entrepreneur A.G. Gaston opened a motel in downtown Birmingham in 1954, and Muhammad Ali, Jackie Wilson, and James Brown all stayed there. Dr. Martin Luther King Jr. famously stood on its balcony and rallied protesters during the Children's Crusade of 1963, but the midcentury landmark sat vacant in recent decades. Timed to the sixtieth anniversary of the bombing of the 16th Street Baptist Church just a block away, the motel recently debuted a new exhibit showcasing Gaston's legacy and the role the under-restoration property played in the civil rights movement. Open Thursday through Saturday 10:00 a.m. to 4:00 p.m.
---
Pick your path
Central Alabama's Freshwater Land Trust began working to connect Jefferson County's hiking trails, bike paths, and nature systems back in 2010. As of now they've completed more than 120 miles of the network, and you can pick the ideal trail for you—whether you're seeking a scenic walk along an old, elevated train bridge or a serious workout scrambling up Red Mountain's steeper paths—using the Red Rock Trail System's helpful interactive online guide. Ultimately the trust aims to connect more than 750 miles.
---
Cantina comeback
In many a Birmingham resident's memory exist the perfect fresh tortillas, the lingering blast of hot sauce, and expertly seasoned shrimp from a restaurant called Cantina. When it closed almost five years ago, bereft locals faced a dearth of authentic Mexican food near downtown. Thankfully a new location of Cantina Tortilla Grill opened in August in the Homewood neighborhood. Repeat visitors can expect the old favorites—well-balanced margaritas, an exceptional fish taco, and the classic Cuban sandwich—and make room for a few new surprises.
---
Movie magic
Anyone from the age of nine to ninety will enjoy an upcoming exhibition at the Birmingham Museum of Art. Running from February to August 2024, Heroes and Villains: The Art of the Disney Costume features seventy costumes from over fifty years of classic and modern Disney films, from Captain Jack Sparrow's pirate pantaloons to Cruella de Vil's famous frock in 101 Dalmatians. Capes, ball gowns, hats, and heartwarming props are all included; you can even gaze upon Cinderella's glass slipper.
---
Community "garden"
A series of metal containers around a central greenspace constitute a surprisingly inviting social space. Opened in late 2022, Elysian Gardens is the brainchild of artist William Colburn Jr., who transformed a formerly abandoned lot in Avondale into a neighborhood hangout with live music, public art, and food and drink options: Kuntry Kitchen offers big barbecue plates and piled-high nachos, while A&D's Wings & Things serves a serious Philly cheesesteak, fiery chicken wings, and crunchy fried green tomatoes. For a perfect Manhattan or a local craft brew, stop by the Artifice Garden Bar.