As South Carolina's first planned city, established in 1786, Columbia is rich with history. Undoubtedly a large part of that history involves the University of South Carolina, founded just fifteen years later in 1801. But despite the school's massive presence today—garnet and black blanket the town—Columbia is a worthwhile destination in its own right, with a walkable downtown, culture-rich attractions, and two scenic rivers that meet in the heart of the city. Here are a few stops to pencil into your next visit.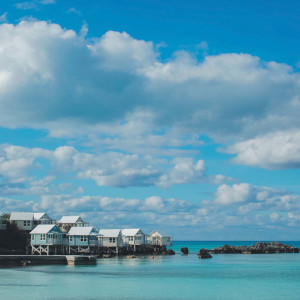 History
One of the country's only museums dedicated to the immediate aftermath of the Civil War, the Museum of the Reconstruction Era was originally the childhood home of President "Tommy" Woodrow Wilson. The 1871-built, Italian villa–style building reopened in 2014 with exhibits that explore the racial and social issues of that period. Situated in the heart of downtown Columbia, the museum is currently undergoing renovations but open to visitors.
After fifty-two years of construction and six different architects, the South Carolina State House was officially completed in 1907. Built from the official state stone, blue granite, it's an unmissable landmark. Stretching over twenty-two acres and dotted with grand trees and nearly thirty monuments, the grounds themselves are an impressive lens into the state's history. Look out for the bronze stars that mark cannonball strikes from Sherman's troops during the Civil War.
Outdoors
For a more adventurous excursion, Congaree National Park harbors the largest expanse of old-growth bottomland hardwood forest in the Southeast. Paddle down the Congaree River Blue Trail, a fifty-mile expanse running from the state capital to the national park. Within the park itself, you can fish, birdwatch, and stroll twenty miles of hiking trails among hundred-foot-tall chestnut oaks and American elms. "Most of these trails connect with one another and can be combined to increase the distance," says Jon Manchester, the park's chief of visitor services.
Built in 1818, the Hampton-Preston Mansion and Gardens hosts blooms of Japanese maples, Spanish bluebells, a variety of daffodils, and Chinese ground orchids. The four-acre grounds are modeled after the Italianate estate gardens the home's original tenants frequented. Guests can tour the mansion and explore the gardens free of charge from 10:00 a.m. to 4:00 p.m. Tuesday through Saturday, and from 1:00 p.m. to 4:00 p.m. on Sundays.
Indoors
For a cinematic experience beyond the usual crushed velvet carpets and buttery popcorn, the Nickelodeon Theatre is the state's only nonprofit arthouse movie theater. Residing in a converted bank building, "the Nick" shows first-run independent films and one-off screenings of productions relevant to the community, drawing some thirty thousand visitors each year to its Main Street confines.
Current exhibitions showcase the work of fashion designer Lee Alexander McQueen and photographer Constantine Manos, but the Columbia Museum of Art shines in its permanent collection, which contains works by old masters like Dürer and Rembrandt, furniture by midcentury design titans, and much more—all arranged thematically instead of chronologically. "You can see art from around the corner and around the world," notes Milena Engh, the museum's associate director of communications. The CMA also hosts adult art classes, children's programs, and the biannual Arts & Draughts block party (this year on November 10).
Food
Located in downtown Columbia, Villa Tronco has the distinction of being the oldest Italian restaurant in South Carolina. During World War II, soon-to-be-chef Sadie Tronco started cooking for the soldiers stationed at Fort Jackson; she's also credited with introducing pizza to Columbia. Today the restaurant is run by Sadie's granddaughter, Carmella, and her husband and offers classic Italian dishes such as calamari, steamed mussels, scallop piccata, and of course, pizza.
Also downtown, Market on Main's claim to fame is its spacious outdoor seating area. Long, communal dining tables are arranged in traditional biergarten style, and a massive flat-screen TV sits atop a stage that local musicians and karaoke enthusiasts frequent. Cofounder Josh Willoughby says this venue is especially popular during Gamecock football games on fall Saturdays.
Drinks
Nestled in the Congaree Vista, Columbia Craft Brewing Company pours a variety of flavors in its taproom, including watermelon and piña colada sour ales and its flagship Hazy IPA. Pair your beer of choice with bites from a rotating roster of food trucks, and watch the sunset from the spacious outdoor patio or rooftop.
One of the most vibrant nightlife settings in town is Art Bar, also located in the Vista. With its multicolored string lights, arcade games, and maximalist decor (including a shiny yellow robot perched near the bar), it's a festive spot to nosh on classic bar fare and attend events like karaoke, comedy shows, and trivia.