Editor's note: G&G Reads, our new book club, is featuring John Grisham's The Exchange as its first book. Grisham will appear in conversation with G&G contributing editor Jonathan Miles on Monday, November 13, at the G&G offices in Charleston, South Carolina. The event is sold out, but you can still become a member of G&G Reads (it's free!) and be able to submit questions for Grisham and get exclusive access to a video of the conversation afterward. Get details and join here.
---
"For years around our house," John Grisham says, "we would measure time by BF and AF—before The Firm and after The Firm." In BF times, Grisham, then a young Mississippi lawyer, would kiss his wife, Renee, goodbye, unlock his office at 5:00 a.m., and write before work. His first novel, A Time to Kill, landed softly, but his second, 1991's legal thriller The Firm, became an instant bestseller and a major film starring Tom Cruise. After The Firm times: "I start every year on January 1 writing the next legal thriller, with a self-imposed six-month deadline," he says. "Around April 1, my publisher asks for the estimated word count because they have to order paper." It's taken plenty of pulp to print the more than three hundred million copies Grisham has sold of his now dozens of books. Three decades after readers followed hotshot young lawyer Mitch and his wife, Abby, as they accepted a dangerously too-good-to-be-true offer in Memphis, on October 17, Grisham will release the sequel, The Exchange: After the Firm.
We chatted with Grisham about the book and his writing process, and asked him to humor us by answering our version of an intake sheet, the Southern Survey.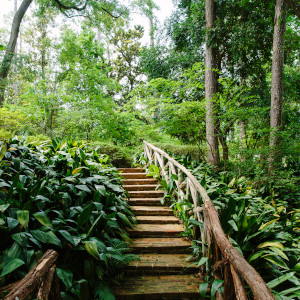 Have you been thinking about Mitch all these years?
I've always wanted to bring Mitch and Abby back for another adventure but couldn't find the story. Suddenly it came out of nowhere—they barely made it out of Memphis. They escaped, with some money, and hid for a while. Now it's fifteen years later. They live in Manhattan with their twin sons. Abby is a successful book editor. Mitch is a partner in the largest law firm in the world. He heads sort of a legal SWAT team that travels around the world representing clients. He takes a case he should have avoided, and problems arise. I had never used international law before, and I wanted to.


Think Tom Cruise could come back for a film sequel?
Mitch is forty-one now, and Tom looks so young—yeah, I think he could do it. But I've learned not to get too excited about movie news.


Does Mitch go back to Memphis?
Briefly, to remind the reader of the old story. He goes back to a couple of places he knew well, to bring back the memories—it brought back a lot of nostalgia for us, too. Renee kept saying, "You better get this right." Renee reads everything first. She knows the material, and she has a real feel for story. I've never been able to reread one of my books, so I did some serious skimming this time. I write too fast. I always have. I make mistakes, and I write things I should spend more time with. When you go back and at least half the sentences make you cringe, you just hope you're better now.
I tell aspiring writers, you have to find someone who loves you and wants you to succeed, whom you can trust to be your first reader. Whether it's a spouse, parent, sibling, or teacher, find someone who will be honest with you.



Any other books of yours you might want to revisit?
I've learned to never predict when a story, even an old one, might resurface and inspire something new.



THE SOUTHERN SURVEY
Are there any words you overuse?
Two simple words have haunted me for years: "just" and "then." They often just appear in otherwise fine sentences, then I just don't know what to do with them.



What have you been reading?
I just finished The Caretaker, the latest from Ron Rash, one of my favorites. A delightful story well told, as always with Ron. I discovered Mick Herron a few years back and I'm working through his Slow Horses series. Another British guy, Ben Macintyre, has written some addictive nonfiction books, include Rogue Heroes, A Spy Among Friends, and Operation Mincemeat.



Watch anything good lately?
Renee and I binged Slow Horses and are eager for the third season this fall. Gary Oldman is terrific. A great cast with great writing.



What is your idea of bliss?
Bliss. A tough one. How do you define bliss? If it's total happiness without a care in the world, then having a long lunch with Renee in a sidewalk café in Paris and watching it rain.



Favorite Southern character, in film or literature?
Stingo in Sophie's Choice.



Most overrated Thanksgiving dish?
Candied yams.



Most underrated Thanksgiving dish?
Cornbread dressing drenched with giblet gravy.



What Southern writer deserves more credit?
Wiley Cash.



Your favorite works by him?
His debut, A Land More Kind Than Home. Southern gothic at its finest.



What's your perfect day in New Orleans?
All about food. I'd never leave the French Quarter: brunch at Revolution, lunch at Susan Spicer's Bayona, dinner at Galatoire's. No one can possibly eat like this, but it's fun to fantasize.



What about on Amelia Island?
All about the beach and the porch: a long morning in the sand with the kids, a long walk, a long lunch on the porch; a few hours in a hammock reading a book; a late afternoon dip in the pool. Then it's time to freshen up and prepare for the rigors of a late dinner, also on the porch.



And in Mississippi?
In Oxford, early morning fishing for bass with a friend on Sardis Lake; lunch at City Grocery; coffee and a book on the terrace at Square Books; late night dinner and drinks with friends.



You've used the term "serious loafing" before. What does that look like for you?
See the answer to Amelia Island above. A summer afternoon on the porch with a book and a nap or two. No phones, no devices.