photo: LEANN MUELLER
Friends and family have hard time believing me when I tell them I love Houston. Maybe it's because I lived in New York City for fourteen years and it didn't seem like I was exactly roughing it. I dined at restaurants and wrote about them for a paycheck. Every other month, I slipped on my Gucci loafers and attended New York Philharmonic concerts. My tennis team practiced on the same courts as the pros vying for the U.S. Open title. For my fortieth birthday, I flew to Paris because it was cheaper than a flight to L.A. Are you feeling bad for me yet?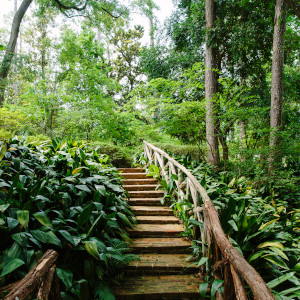 This snippet of my Big Apple life, however, while true, feels like it's been run through an Instagram filter. One year I made so little money as a freelance writer that I received food stamps for a few months even though I wrote about Michelin-starred restaurants, including for a certain national newspaper. I only stepped into the halls of Lincoln Center because I used my outdated grad school ID for a student discount (I only got caught once). Yes, I did hit tennis balls across the net at a world-class venue, but it was usually late at night for the more affordable rates. The month in Paris for my milestone celebration included two bleary-eyed weeks of working East Coast hours.
Since moving to the Lone Star State last summer, I've never questioned my decision to live in the country's fourth most populated city, and, according to a 2021 WalletHub study, its most diverse. I'm now much closer to Paris, Texas, than the City of Light, but my first meal as a Houstonian tasted (and felt) like a homecoming. I arrived during what would rank as the city's hottest July on record and proceeded to order a steaming bowl of pho, the noodle soup many consider Vietnam's national dish. At Pho Nguyen, a blink-and-you-miss-it restaurant nestled in yet another strip mall overlooking a freeway, I savored each sip of the broth a server told me simmered throughout the day. This feeling of arrival was about more than slurping noodles. To find a Vietnamese establishment flanked by a barbershop and a craft beer bar is nothing special in Houston. If this spot had opened in my Minnesota hometown, many would have considered it "exotic." In downtown Manhattan, it would've been just another restaurant to check off the bucket list.
When people ask me why I moved here, my short answer is that I moved for the food. This is true. But I also can't imagine a better state to live in as a journalist. It's a land where you quickly come to learn that fact is indeed better than fiction. My first months here included news of an emu stopping traffic, which was only topped by the true tale of a suburban town hiring a feral hog trapper and another story of an eleven-foot crocodile roaming the streets.
photo: LEANN MUELLER
We dodged seasonal floods and hurricane threats, but I doubt even Mother Nature could have dampened the pride Houstonians feel for their town. In November, the Bayou City went crazy when the Astros won the World Series. People lined up outside my newsroom to buy actual print newspapers as memorabilia. Mattress Mack, which is what locals call their Houston business hero Jim McIngvale, won a record $75 million bet when the team beat the Philadelphia Phillies. His customers won big too, though, because what felt like an urban legend was a brilliant marketing ploy: Shoppers who spent at least $3,000 on furniture from Mattress Mack's Gallery Furniture stores got their money back because the hometown team won. (Mattress Mack also opened up his furniture stores as shelters when Hurricane Harvey hit the city in 2017.)
I've already met the kindest people here, many of whom are just nice to be nice without expecting something from you. One of my bosses offered to lend me her car my first week on the job, although my skeptical New Yorker side took over and I declined. For months, I bummed rides from new friends to tennis practice before buying my own car. One time I got lost trying to find a barbecue joint near the televangelist Joel Osteen's megachurch when a polite man pointed me in the right direction (and insisted I order the fatty brisket).
As someone who makes his living writing about food, I often size up a city by its restaurants, bars, food trucks, taco stands, food halls, and even fast-food options (the verdict is still out on whether I prefer Whataburger over In-N-Out). In Houston, up-and-coming chefs—and even food writers—can actually afford to learn and experiment. Of-the-moment restaurants like Bludorn, as well as the James Beard Award–winning bar Julep, inspire not only local talent, but also chefs and bartenders who are coming to Texas to "level up," to steal the Astros' team slogan. Young cooks can hone their skills here in acclaimed kitchens, while veteran chefs are opening the restaurants of their dreams. These debuts join classics like the Original Ninfa's on Navigation, a favorite for Tex-Mex where I've probably eaten twice my weight in queso and fajitas. The large Vietnamese population here means I eat dishes I'd rarely find outside of Vietnam, like a seven-course beef dinner at Saigon Pagolac, or a congee served with offal in what Houstonians call Asiatown. I plan to check out the upcoming Houston Livestock Show and Rodeo as much for the food—smash burgers, bacon-wrapped pork belly on a stick, and fried chicken sandwiched between doughnuts—as for the bull riding and people watching.
There's no way around the heat and humidity, but there's good AC (there is no state personal income tax, so I throw those extra dollars from my paychecks toward the electric bill). The city isn't necessarily picturesque, either. There are no snowcapped mountains or sandy beaches with crystal-clear water. It's flat, and highways weave through the topography like a Rorschach test. Locals will warn you about the bad drivers. The roads might be friendlier in more rural parts of Texas, but people seemingly arrive in Houston with all sorts of notions regarding driving etiquette—speeding, zipping from the far lane to an exit, tying two mattresses atop a roof, not signaling. I recently survived an Uber ride during which my driver tailgated another vehicle within inches before accelerating ahead, cutting the other driver off, and telling me he would've gone after him if I weren't in his car. My attempt to defuse the situation involved—what else—food. I told him I was hungry and needed recommendations. He pointed me to a Middle Eastern restaurant and told me I must order the tashreeb shawarma, an Iraqi recipe of stewed meat served over pieces of bread or pita. I made it there (safely) a few weeks later for a lunch with colleagues. The recommended dish was a hit, but it was the fork-tender lamb that made me wish I could go back and give the driver a five-star review.
Just ask a Houstonian (or Google) about what you're looking for and it's probably here. No matter what hobby, art, or sport interests you, Houston offers everything most other major cities do. You just have to know where to look—and drive there. Dance lovers know that the Houston Ballet was home to Lauren Anderson, who in 1990 was a pioneer in the field when she became a principal dancer with a major American company. Chun Wai Chan, also a longtime dancer in town, was recently promoted by New York City Ballet to be its first Chinese principal. Not long ago, I sat on the lawn of Miller Outdoor Theatre with a bottle of natural wine and a charcuterie spread from Montrose Cheese & Wine, which is owned by the group behind the nationally acclaimed March restaurant. During that free concert featuring the Grammy-nominated, Saudi Arabia–born Arooj Aftab, the Brooklyn-based singer's ethereal voice cemented Houston as my new home much sooner than I had expected.
It's clearer to me now than ever that I seek out the same rituals and experiences—food, music, tennis—to create a sense of home and connection to my family, no matter what city I'm living in. With tips from locals, I've discovered the affordable tickets to the Houston Symphony, the free concerts at Hermann Park, the accessible tennis courts at Memorial Park, and Vietnamese dishes I've tasted for the first time, even though I have visited Vietnam and search for Vietnamese restaurants in any city I visit (there's one in Tromsø, Norway, in case you were wondering). And I've got big plans for this year already, like sipping a margarita from another Houston Tex-Mex favorite, El Tiempo Cantina, while watching the best baseball team in the country.
When you love a place, it seems like everyone wants in on your secret, your find. The little independent bookshop, the best tailor, that speakeasy-style bar, a vintage shop, or a new mom-and-pop restaurant never stays a secret for long in our social-media-driven world. In New York, I often wanted to guard those finds or, let's be honest, take part in the I-know-this-one-spot flex. In Houston, we have no problem sharing. We cheer one another on. We champion businesses big and small. It all feeds this rush I'm always craving when faced with new opportunities, surprises, and discoveries—nothing my new hometown is short on. Houstonians never forget to remind me that this is indeed the biggest small town. —Bao Ong
---
HOT SPOTS
H-Town cheers for its classics and embraces promising new contenders
EAT & DRINK
For his namesake restaurant, Aaron Bludorn—an alum of Netflix's The Final Table and chef Daniel Boulud's Michelin-starred Café Boulud—puts the Gulf of Mexico's culinary gifts on a pedestal: plump oysters; poached and flash-fried octopus embedded in a rich almond romesco sauce; lobster-chicken potpie with a dollop of citrusy crème fraîche a waiter stirs in tableside; fragrant crab jollof rice inspired by the Senegalese childhood of director of operations Cherif Mbodji, who greets arriving diners. Bludorn and Mbodji also recently opened a second venture, Navy Blue in Rice Village, where mainstays like the jumbo lump crab cake and a grouper sandwich further honor the Texas coast.
More than two decades on, this classic in Midtown still draws building-wrapping lines thanks to its flavorful takes on two iconic dishes: "katfish & grits" and "wings & waffle." Restaurateur Marcus Davis hosts Houstonians of all walks—politicians and celebrities included—and plays an active role in the city's Black community. While you wait, check out the streetside wall that features rotating murals from area artists.

Cali Sandwich & Pho
One of the nation's largest populations of Vietnamese Americans calls Houston home, and there's no shortage of supernal options for their native cuisine. Cali serves a pilgrimage-worthy barbecue pork bánh mi with pickled carrots on soft toasted bread, and other deeply comforting offerings such as wontons with egg noodle soup and beef pho.
Double Trouble Caffeine & Cocktails
This Midtown bar is, as the Houstonian Beyoncé might say, feelin' itself after a 2022 redesign that transformed it from a cradle of debauchery into a tropical oasis. Start with frozen drinks: The Paloma and Suffering Bastard provide necessary relief from the perennial heat. Enjoy a round or three before crossing the street to Tacos A Go Go for fish tacos or a breakfast plate even at 10:00 p.m.
Greg Gatlin of Gatlin's BBQ recently opened his family's second venture, Gatlin's Fins & Feathers, an ode to Houston's coastal bounty. The heavy hitters show up, and they're good: fried shrimp, gumbo, and blackened catfish, as well as deliciously surprising Thai-style fried oysters. The refreshing shrimp cocktail with crab, avocado, and cucumbers makes for a lighter pick-me-up.
The Mexican American bartender and author Alba Huerta opened the award-winning Julep on eclectic Washington Avenue in 2014. Nearly a decade later, the bar should top every visitor's must-try list. Drinks like the Cherry Bounce Sour and the Farmhouse Gibson demonstrate creative prowess, but the classic Aviation soars to the heavens.
In the rapidly evolving East End, Houston-born siblings Angelo and Lucianna "Louie" Emiliani originally planted their flag with a joyfully quirky all-day bakery, Café Louie. But their Red Sauce Sundays fixed menu was so popular that they recently changed the name to Louie's and reopened as an Italian American dinner spot, serving pastas, redfish piccata, and Meyer lemon posset.
photo: LEANN MUELLER
Chef Chris Williams plays an integral part in Houston's dining and volunteer community thanks to his restaurant, Lucille's, and his nonprofit, Lucille's 1913, which dished up thousands of meals to underserved communities during the early days of the pandemic and 2021's catastrophic winter storm. He named his spot for his great-grandmother Lucille B. Smith, one of the first Black female entrepreneurs in Texas, and diners will find Williams cooking some of her recipes, like the chili biscuits she once served to Martin Luther King Jr. Williams's own creations do his family proud, too, like butter bean hummus and roasted Gulf sheepshead.

The Original Ninfa's on Navigation
Arguably the birthplace of the modern fajita, Ninfa's and its Tex-Mex fare have drawn crowds since the restaurant opened fifty years ago. "We have something that was very well regarded and remembered," says owner Niel Morgan, who took over a fading Ninfa's in 2006 after it suffered a few financial setbacks. "Even though it was in need of some improvements, we've stuck true to what I think was the original vision." Case in point: The executive chef Alex Padilla's mother worked for the restaurant's matriarch, "Mama" Ninfa Laurenzo, in its early days.
Chef Ryan Lachaine nods to his Ukrainian heritage for his Eastern Europe–meets–Houston cuisine, including such dishes as truffle and caviar pierogi and a stunning tamarind barbecue snow crab.
Anvil Bar & Refuge, Bobby Heugel's deservedly popular bar that opened in 2009, built a loyal fan base with cocktails such as the Black & Tan, with rye, ginger beer, and blackberries, and the gin-and-Chartreuse-accented Last Word. He's since started up other notable projects, including Squable, the Houston Heights restaurant he partnered on with the James Beard Award–winning chef Justin Yu and executive chef Mark Clayton, who conjures up dishes like a Dutch baby pancake topped with ricotta, preserved kumquat, and black pepper honey to complement an elegant and expansive wine list.
"Barbecue really keeps you on your toes, no matter how many times you do it," says the Brenham pitmaster Leonard Botello IV, who brought his Truth BBQ to Houston in 2019. He needn't worry—his Central Texas standards, including pork ribs and pulled pork, sing, as do his boudin brisket and magnificently indulgent sides like tater tot casserole.
A new addition to Houston's downtown scene, Winnie's has staked its claim among the late-night crowd with a relaxed patio and bar offering basil Ranch Water cocktails and crispy fried dill pickles served with piquant Pickapeppa ranch sauce.
MasterChef winner Christine Ha continues to charm diners with her takes on Southern and Vietnamese specialties: braised pork and crispy rice served with pickled greens and a richly seasoned soft-boiled egg; five-fungi congee with oyster, trumpet, snow wood ear, shiitake, and enoki mushrooms; and ethereal pork belly bao buns.
photo: LEANN MUELLER
---
SLEEP
Just west of downtown, the artsy Montrose neighborhood beckons with the renowned Rothko Chapel, galleries, vintage stores, and the historic La Colombe d'Or hotel at its heart on Montrose Boulevard. "This beautifully and recently redone house-hotel is close to everything you'd come to town for—shopping, the museum district—and the bar is incredible," says Courtney Barton, who owns a nearby shop. Grab a locally brewed Saint Arnold pilsner or a charred onion dip snack before exploring the mansion and finding your suite, or book one of the nine apartment-style garden bungalows. For even closer proximity to the action, the glamorous Lancaster Hotel—built in 1926—sits in the Theater District. Chef Joseph Vinson helms its Cultivated F+B restaurant, where he serves Southern spins such as a "collection" of deviled eggs, including one topped with smoked salmon. Take time to stroll through the lobby and mezzanine to view the hotel's art collection and find pieces by onetime Texas residents Donald Judd and Robert Rauschenberg.
---
SEE & DO
"We live in a very multicultural city, where fun things like Vietnamese crawfish boils happen," says Stephanie Todd-Wong, a director at Asia Society Texas Center, which just celebrated its tenth anniversary. The Japanese architect Yoshio Taniguchi, known for his expansion of the Museum of Modern Art in New York City, designed the center—which includes spaces for art exhibitions, performances, and classes and peers over a serene water garden—as his first freestanding building in the United States.
Music director Juraj Valčuha leads stirring renditions of Western European symphony and opera pieces, and hosts renowned guest artists from all over the world. The symphony also performs concerts honoring Black composers such as Duke Ellington, Florence Price, and Scott Joplin, and Latino composers such as Astor Pantaleón Piazzolla and Arturo Márquez.

This 1,500-acre urban green space has long lured walkers, runners, sunbathers, and garden lovers. The new Land Bridge project, slated for a February opening, grows wild with native prairie grasses and aims to undo some of the damage done when a 1950s highway sliced the park in two. In the spring, look for irises and big-draw Texas bluebonnets.

photo: LEANN MUELLER
The Museum of Fine Arts, Houston
This mammoth museum underwent a remarkable transformation thanks to the nation's largest cultural construction project, completed after nearly a decade in 2020. Pieces by Georgia O'Keeffe and Frederic Remington are in the collection, and in January, the museum mounted artwork from an extended loan of 125 masterworks from the collection of the late Houston philanthropist Fayez S. Sarofim, including a stunning John Singer Sargent portrait.
Voice actress and author Stephanie Wittels Wachs cocreated this theatrical center, which pays tribute to her younger brother Harris Wittels, a writer and executive producer of Parks and Recreation, through comedy events throughout the year. The theater supports a writers group and some of the most inventive plays in Houston, and, says Matt Hune, artistic director and cofounder, "many of the plays go on to further development or productions across the nation."
In 1964, art patrons John and Dominique de Menil commissioned the artist Mark Rothko to create a sacred space in Houston. He painted fourteen murals in dark hues, meant to reflect back color and light, but died the year before his Rothko Chapel was completed in 1971. Now a respected nondenominational space for gathering, the chapel closed for a year and a half beginning in 2019, but reopened with a new skylight, the better to flood the sanctuary—and artwork—with brightness.
---
SHOP

With two Texas locations—one in the town of Round Top, and one on the tree-lined antiques hub of Ferndale Street in Houston—the textile designer Courtney Barton's shops contain luxe home goods reflective of a well-traveled life: Mediterranean clay pots; antique Turkish wood cutting boards; dohar blankets made in partnership with artisans in India; and Belgian handloomed linen throws.

Almost two decades ago, designer Chloe Dao won the second season of Project Runway, and while she could have pursued a fashion career entirely in New York, she returned—and thrived—in her hometown. Find her colorful jewelry and satin dresses at two boutique locations, in the M-K-T shopping center and Rice Village.

This bookstore dedicated to Black writing includes novels, academic works, and a cooking section that highlights heavyweight authors like Bryant Terry and Toni Tipton-Martin.

Come for the expansive handmade stationery and paper goods section and stay for the distinctively Houston treasures, such as prayer candles that depict the World Series–winning Astros players just the way locals see them—as saints. —Kayla Stewart
---
MEET THE LOCALS
Houstonians stir up a strong pride of place
Alba Huerta
Mix Master
When COVID-19 forced Alba Huerta to shut her bar Julep's doors, her nimble staff began delivering cocktails via refrigerator truck. Then, when Julep reopened on Kentucky Derby day in 2021, Huerta debuted a menu of cocktails that all highlighted "migrant" ingredients such as Indian-grown cardamom, West African alligator pepper, and, in the Tepache Julep, sous-vide verdejo wine and pineapple, mezcal, and tamarind. "It's a city where you can have a diverse staff, and we also have different palates and enjoy different flavors," Huerta says. "You mix that with the fact that we've been exposed to each other's cultures for so long, and then it gets really interesting." Huerta herself immigrated from Mexico to the United States in the early eighties with her family, and is now one of the few Latina women who own and operate a full-service bar in the South. Last year, she took home the James Beard Award for Outstanding Bar Program, giving the city its first such recognition in a national category.
---
Shellye Arnold
Park Protector
Just as soon as Shellye Arnold took over as CEO of the Memorial Park Conservancy in 2013, she and the park's partners set about implementing a master plan to protect—and boost access to—the sprawling oasis, one of the largest wilderness parks of its kind in the country. "In society, urban parks are one of the places that people come together and can, for the most part, be on a level playing field," Arnold says. "It's the whole experience that empowers visitors: being there, immersing themselves in nature, connecting with the earth." Her team gathered input from more than three thousand Houstonians and dozens of scientists and hired the renowned landscape architecture firm Nelson Byrd Woltz to create a network of biking, running, and walking trails that wind through prairie, savanna, wetland, and forest habitats studded with Texas red oaks, river birches, black tupelos, and bald cypresses. Locals flock there, literally: Among the birds that call the park home, a mated pair of least grebes made headlines when they went outside their usual tropical range and nested among the native bulrush at Hines Lake. For the past couple of years, the feathered visitors have returned to Memorial Park annually with a growing extended family.
---
Chris Shepherd
Chef With a Cause
Chris Shepherd may have departed his Underbelly Hospitality group, known for such beloved bygone restaurants as Underbelly and One Fifth, but the chef still maintains a distinctive presence in Houston's dining scene. His entertaining Cook like a Local cookbook acts as a love letter to the city's immigrant-led cuisine, and he has directed the national gaze toward local food figures such as former Thai grocery store owners Noi and Lawrence Allen; chef Surekha Patel of the Indian British restaurant London Sizzler in Southwest Houston; and Nga Chung, the founder of Cali Sandwich & Pho. Southern Smoke Foundation, Shepherd's nonprofit, raised $1.6 million for restaurant workers during its 2022 festival, sponsoring mental health programs and an emergency relief fund while bringing together industry A-listers like Tom Colicchio, Aaron Franklin, and Cheetie Kumar. And the onetime wine director at Brennan's of Houston has already kicked off his third act, which actually marks a return to his roots: He's the new resident wine columnist at CultureMap, a Houston-based publication. "It's just kind of fun to be able to talk about wine and food in a different light, where it's not technically driven," Shepherd says. "It's not too overbearing; it's just fun and relaxing—the way it should be."
---
Terri Hamm
Story Keeper
Despite its size, Houston has a surprisingly limited number of independent bookstores, says Terri Hamm, owner of Kindred Stories in the Third Ward. Inspired by her bookworm teenage daughter, she opened the shop in 2021 near historic Emancipation Park in a small shotgun house. Part of Project Row Houses, a nonprofit that has helped transform derelict buildings into Black businesses and arts organizations, Hamm's cozy nook celebrates the work of Black authors and makers. Renata Cherlise's Black Archives: A Photographic Celebration of Black Life hits shelves in February, sharing space alongside Robert D. Bullard's Invisible Houston: The Black Experience in Boom and Bust, candles from chandler Lonéz Scents, and bags of local roast from Three Keys Coffee. "If you're trying to open up your palate to learn more about the Black experience and Black storytelling," Hamm says, "books are a great way to immerse yourself." —KS