Last year, when I first found Bar Rollins through its strings of warm yellow lights, wooden picnic tables, and hugging friends, it felt like someone just swung open the door and invited me into their living room. These days, it's my most beloved spot in Charleston, South Carolina, a place where I can meet up with friends—or confidently come alone and leave with new ones. More often than not, among bottles of natural wine, I'll find the bar's co-owner Chris Rollins behind the curved bar, pouring fat, sweating glasses of wine for familiar faces and strangers alike, grinning as if he's known each person for years.
photo: Lizzy Rollins
This warmth and hospitality is the soul of the space, and it radiates outwards: Even when I barely knew Chris and his wife, Lizzy, it felt like they had been a part of my life for a long time. A few months ago, I showed up on the checkered landing before the porch, alone, with a book in hand, expecting to spend the evening by myself. Instead, Chris and Lizzy pulled me onto their bench, and we sat and talked for hours about living in Charleston, the creative community, and the intimidating barrier to entry in the world of wine. That was one of my favorite memories since I moved here two years ago—an evening when I realized I felt at home.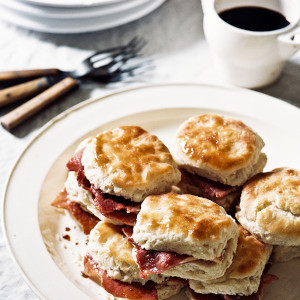 I moved to Charleston from Virginia's Shenandoah Valley in the summer of 2021, right out of college. I didn't know anyone, and it didn't help that I felt like I was only meeting people who were coming and going out of the city. With more than five million visitors in 2020 and a downtown population of about forty thousand residents, I learned early on how transient Charleston can feel for someone looking to dig in their roots. And, while I loved my downtown neighborhood, I was encircled almost entirely by homestay guests at my first address—which made forming relationships with the people next door impossible. Charleston "long-haulers" were rare and sacred, and finding them proved harder than I imagined.
It took me a while to realize I wasn't alone in the way I felt. "We wanted to move, and that's part of the reason we opened Bar Rollins," Chris says, sitting across from Lizzy as we're tucked into the corner of the bar. The two grew up in Charleston, but as they entered their twenties and Lizzy pursued a career in photography, they felt as though they were missing out on a larger creative culture. "There wasn't a place for us and our friends to hang out," Chris says. "But we thought, well, we can complain about not having something good and welcoming, or we can make it happen."
photo: Lizzy Rollins
And they did make it happen—but before Bar Rollins was Bar Rollins, it was a joke between Chris and Lizzy. "Our home was the only place we felt comfortable tasting and talking about wine," Lizzy says, recalling how they would buy bottles from Charleston wine shops, including Monarch, and head home to share drinks with friends, then upload pictures of bottles to their "fake Instagram" @barrollins, teasing that they'd open soon. "It was a pipe dream that never seemed real," Chris says. "We had a Substack [newsletter] and hundreds of friends following the account. People were messaging us, but we had no actual plans." For Chris, who had spent years in the hospitality industry, including at the wine bar Graft, opening his own spot seemed unattainable. But in September of 2019, after visiting small wine bars like Chambre Noire in Paris, Chris and Lizzy came back with new hope. "There, young people owned and operated tiny wine bars, and it seemed so practical and approachable," he says. "It was like, it can be this easy, you don't have to make it all that complicated. We thought, could we do that? Could we have a space of our own?"

After months of pop-ups across town, Chris signed a lease for the downstairs of a Charleston single with co-owner Jess Vande Werken in 2021 before opening the doors in the summer of 2022. The couple's friends rallied around Bar Rollins, marking its beginnings as a place for locals and visitors alike to learn, create, and connect. Local design couple Diego and Evan González of Public Regard planned the interior, decking out the bar with soft ambient lighting, handmade tile tables, warm woods, and a neutral palette to highlight the colorful bottles of zany wine on the shelves. For Public Regard, there was a kind of joy from designing a spot for their own neighbors. "It was exciting for us to create a place we wanted to be a part of, where we could drink and meet old and new friends," they say. "Spaces like this provide you a sense of belonging, familiarity, and approachability. Our design can have a say in the changing landscape of Charleston."
photo: Lizzy Rollins
Many of the patrons of Bar Rollins are people who have, in one way or another, participated in building it. The bar's signature message, Bar Rollins Loves You, is a practiced proverb (and courtesy of Lizzy, it's even written in the cement outside in curly cursive). Bar Rollins is an incubator for diverse creatives, hosting a constant calendar of events that orbits around its community. Monday evenings are dedicated to "Lovers & Friends" as a safe space for queer visitors; chefs such as Shuai Wang of King BBQ and Hannah and Zachary Welton of Welton's Fine Foods whirl by with plates during pop-ups and residencies; small galleries and collectives like Cleo and Big Blade Press host shows and sell artwork. Regardless of the event, the air vibrates with energy and laughter, inside and out. "Our goal when opening Bar Rollins was to add to the community instead of just taking," Chris says. "We wanted to create space for people and their projects to flourish."
photo: Lizzy Rollins
For chef and recipe developer Vilda Gonzalez, who took over the kitchen for a five-week residency program in 2022, it makes all the difference to have mainstays like Bar Rollins as an anchor in rapidly growing Southern cities like Charleston. "It makes space for amateurs, for diversity, for ideas that don't fit the mold of a more traditional restaurant," she says. And for young creative entrepreneurs like the textile artist Louisa Dunn, the spot helps her community flourish. "Every week Bar Rollins is giving small businesses and passion projects a platform, while also introducing Bar Rollins customers to new businesses they may come to know and love," says Dunn, who's hosted three sold-out collage-making workshops at Bar Rollins—and is already planning more this fall. "In a city that is growing so quickly, giving artists and chefs a place to grow their audience and connect them to others is such a gift. It has been one of the greatest and most inspiring things for me."
Three weeks after Bar Rollins celebrated its one year anniversary, I hosted my own birthday in the alleyway, pushing together two picnic tables to make room for friends, raspberry lemon cake, and pink flowers. We came together a day before my birthday, lifting glasses of Gamay in cheers to the last day of twenty-three.
photo: Gabriela Gomez-Misserian
In the past year I had moved; hung out on my new neighbors' porches and danced at their band parties; rented my own studio space and started painting again; started a flower garden; found my people. Of almost all of my friends in attendance, our relationships were formed at Bar Rollins, forged over glasses of wine and Ghia and mounds of butter sprinkled in lemon zest until closing time. For the first time maybe ever, I looked at the future with excitement and certainty: I was surrounded by friends who talked passionately about their dreams in Charleston, rather than outside of it, and spoke about their homeplace with love and hope. And in the glow of candles and empty wine glasses, it was hard to wish for anything else.
photo: Gabriela Gomez-Misserian