Although I grew up in Spartanburg, South Carolina, I didn't fully learn to love the South until my time as a student in Lexington, Virginia, a tiny, hilly town tucked in the Shenandoah Valley. With a population of around 7,500, it's a quiet, often-overlooked corner of Appalachia—and also one of the most beautiful, peaceful places I've been. Lexington is home to incredible growers, inspiring artists (including two of my favorites, painter Cy Twombly and photographer Sally Mann), heavenly walking trails with Blue Ridge vistas, and farm-to-table restaurants.
When I was a student, it was a lush playground that nurtured my passions for painting, birding, and cooking with seasonal ingredients. Now, I live hundreds of miles away in Charleston, South Carolina, but Lexington is still one of my favorite places to reunite with friends, revisiting as many beloved haunts as we can fit in our itinerary. There's no way to hit them all in just three days, but most of these spots are in such proximity to each other that it's easy to plan a full weekend in the small town.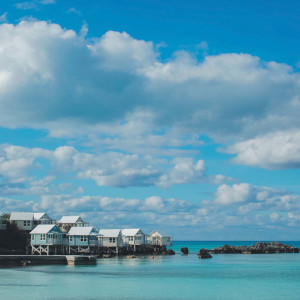 Eat
In the heart of downtown, I love to grab my morning latte at Lexington Coffee Shop—or "LexCo"—a cozy, wood-paneled shop that brews beans from Roadmap CoffeeWorks. Or if I want to go straight to the source, Roadmap is only ten minutes outside of town. Inside the shop, you can choose from specialty drinks like foamy nitro cold brews and drip coffee flights, and I prefer to grab my order (a honey and cinnamon iced oat latte) and sit outside in the garden. I always make sure to bring a bag of beans back home to Charleston—yes, it's that good.
I love a breakfast from Season's Yield Farm, and recently they've teamed up with Haywood's to bring a delicious brunch spread to downtown. While hundreds of people turn out to the farm, located in Raphine, for bimonthly Saturday-morning "Bread Days," the collaboration with Haywoods lets locals try their famous flaky, buttery croissants and seasonal pastries without driving out of town. For me, the real star of the show is the array of toasts—thick slabs of bread topped with the likes of melon bruschetta and blistered tomato.
If I am in town for a coveted Bread Day (Season's Yield keeps an updated calendar on their website), the morning revolves around driving out to Raphine, about a twenty-minute trip from Lexington. Fawn and Daniel Shear opened their home to the community in 2021, serving up coffee, specialty loaves, and berry-dotted pastries out of their Bread Barn. The best time to go is summer, when live music, farmers' markets, and special lunches—like wood-fired pizzas or pig roasts—pop up. Plus, there's a patch of showy blooms, including dahlias, sunflowers, and zinnias, where visitors can snip their own bouquet.
For lunch or dinner, Heliotrope offers a rotating menu of pillowy sourdough pizzas and local drinks. The space inside is polished and modern, and long tables and live bluegrass music heighten the warmth. I'm loyal to the za'atar pizza, which melds sweet and savory in the form of lemon, honey, and arugula on a bed of melty mozzarella, but I recently tried an heirloom tomato and burrata pizza that was a close second. A new addition to the menu are the frosty homemade slushies—I slurped down a tart "margarita" made from sour mix and lime seltzer while my friends snuck in sips from my glass. But if you're not feeling pizza, you can also find fresh Italian-style sandwiches and gelato at Pronto, soups and sandwiches at Blue Sky Bakery, and mouthwatering barbecue at Foothill Mama's, Beam Me Up, and, in Buena Vista a few minutes outside Lexington, JJ's Meat Shak.
Red Hen is a nonnegotiable stop on my Lexington schedule. I've celebrated birthdays, parents-in-town weekends, freshman drop-off, graduation, and reunions at the tiny restaurant. I adore the spot so much that, when I graduated, I painted a watercolor as a parting gift to the staff. The kitchen rewrites the menu weekly depending on local produce, but summertime brings in the best of the valley: pickled Southern shrimp tossed in white balsamic vinaigrette and sprigs of dill; slices of tender local steak; and balsamic-glazed halibut. If I'm with a larger group of friends, choosing dessert is easy: We just opt for all of them, though my steadfast pick—the cold house lemon meringue—always strikes a delicious, refreshing balance thanks to the lip-puckeringly tart citrus curd. Sometimes I'll order the Night Life from the cocktail menu, a warming, personal-sized French press of Roadmap coffee combined with coffee liqueur and brown sugar.
Another perfect nightcap: scoops of silky cookies-and-cream ice cream from Sweet Things. Walk up to the window, order your homemade treat, and head to the grassy expanse of the Colonnade. It's one of my favorite spots on the campus of my alma mater, Washington and Lee, and an ideal perch to watch the sunset wash over the grass and University Chapel. I love to walk beside the academic buildings and under the massive white columns, where iconic patterned Lexington bricks are rubbed smooth by the shoes of students walking to class.
Drink
Lexington's breweries and wineries make the most of the Blue Ridge Mountains, and they're all scenic places to enjoy a crisp fall afternoon or sunset. Great Valley Farm Brewery & Winery sits atop a towering hill that overlooks vineyards and rolling hills beyond the Virginia Safari Park below. Step inside and order a glass of Virginia wine or beer, then head out to a picnic table to listen to a band on the patio.
Off the southbound part of Lee Highway, and right before turning into Great Valley, you can find Halcyon Days Cider Co + Orchard Labyrinth, a rustic, all-wood cidery with sweeping orchards. Sip a flight of ciders and explore the 1.7-mile-long labyrinth that winds through the expanse of apple trees.
East of downtown Lexington, Devil's Backbone Outpost has a huge porch that looks out to a patchwork of mountains and cow-dotted fields. The award-winning brewery also offers a hefty selection of IPAs and specialty sips, though I always go for their much-loved Smash cocktail drinks—especially the orange and lemonade, which teeters on juicy and tart more than sugary sweet. The food is another huge draw, and my friends and I always share their buttery jumbo pretzel, dunking fluffy chunks into creamy mustard barbecue sauce. With the beautiful views and abundance of seating, it's a prime spot for a big group of friends and family.
Within the confines of downtown, Brew Ridge Taps is walkable from all the in-town dinner spots. It houses the largest selection of beer in Lexington, and with over two hundred cans inside, it's always fun to browse the zany, artistic labels while listening to live bands. On the food menu, there's a section dedicated to the "wafflewich," offering barbecue, tuna salad, and chicken tucked between waffles.
For wine and cheese lovers, Purveyors on Main hosts weekly wine tastings every Friday. Even though I've loved each sample I've tasted, I dependably beeline for my favorite—a crushable Gamay—before seeking out goodies for a shared charcuterie board (and inevitable late-night snack). Among the tinned fish, crackers, and local bread and cheese, you'll find Southern treats like sweet Doux South bread and butter pickles, Birdie's pimento cheese, and Blue Ridge Bloody Mary Mix from 2022 Made in the South runner-up Back Pocket Provisions.
Get Outside
I became a birder on the Woods Creek Trail. After class in the printmaking studio, my professor—a naturalist at heart—slipped me a pair of binoculars, and we headed out to scout by the creek. We noted bright goldfinches and tiny titmice, and I saw my first pileated woodpecker. I was hooked, and much to my mom's anxiety, I crawled out of a window and onto my roof to hang a bird feeder just outside of my bedroom. My tiny, urban pocket garden in Charleston lacks what my expansive Lexington garden held in abundance: downy woodpeckers, catbirds, and fluffy chickadees.
For a walk longer than the Woods Creek Trail's four miles, hit the Chessie Trail. It's equally flat and easy, stretching out for seven miles alongside the Maury River. And while the Woods Creek Trail weaves through the back campus of Washington and Lee University and the Virginia Military Institute, the Chessie threads through cow pastures and shaded woodland, feeling a touch more secluded.
The Boxerwood Nature Center is another great spot for birding, walking, or setting up a picnic. Split into five different environments—the pioneer forest, wetland, field, hedgerow, and established wood—it offers a wide array of flora and fauna. Boxerwood feels like exploring the woods as a kid again. A giant tangle of brambles known as "the Eye" opens up into a secretive, sheltered bubble of space, and outdoor artwork from local artists Jay Sullivan and Devan Malore brings otherworldly whimsy. Wooden fairy cottages, larger-than-life chairs, and colorful sculptures make the place all the more magical.
For a more strenuous outdoor adventure, Lexington is a stone's throw from gorgeous Appalachian hikes. My most-traveled spot is Cole Mountain (also known as Cold Mountain), a relatively short and easy uphill path that's a favorite for watching sunrises and sunsets. At the top, the flat, grassy ridge opens over rippling mountains. There are plenty more difficult day hikes too: In Jefferson National Forest, scale a field of boulders at Devil's Marbleyard for stunning 360-degree views, or devote a day to House Mountain and set up camp. Near Roanoke and an hour outside of Lexington, McAfee's Knob is part of the Appalachian trail and culminates at a giant rock ledge jutting above the valley.
In the summer and early fall, the water's still warm enough for a dip. Park at Jordan's Point Park to sunbathe, fish, or swim in the Maury River. For me, floating the Maury is a special summertime activity if the water is high enough, especially after some rain. Grab an inflatable tube and drive out to the launch point at Bean's Bottom by Furrs Mill Bridge for a three-hour float atop a lazy current sprinkled with level one and two rapids.
Whenever I'm in town, I always try to visit Goshen Pass. Tucked into a secluded 3.7-mile gorge along Route 39, the cold river provides the most beautiful spot for swimming, with walls of green chestnut oaks rising up against the sky and wrapping around the path of the water. You can swim, float, jump from rocks, and ride down a natural stone slide. On the trip out to Goshen from Lexington, you'll drive by horse farms, historic homes, and fly fishers scattered along the river. One fall, I came out to Goshen nearly every weekend, studying the landscape and water for my senior studio art thesis—and I never got tired of it.
Shop
My friends and I have found some of our best vintage finds at Duke's Antiques, including gingham and polka-dotted wingback chairs, floral plates, and intricately detailed quilts. I peruse almost all the booths in the 20,000-square-foot space, but I spend the most time in a vintage postcard section, where geographic labels neatly divide the collection. I love to take home a few Shenandoah Valley and Charleston ones—there's an array of beautiful illustrations and old photos, some with handwritten notes—and I always set some aside as gifts to friends.
Some of my most beloved pottery comes from Earth, Fire, and Spirit, a small downtown gallery with one-of-a-kind bowls, plates, and mugs. Colored with handmade, generations-old glaze recipes, the earthy tones and raised embossed patterns reflect the landscape and waterways of the Shenandoah Valley: light blue swirls against washes of deep blue, rich reds bleeding down the side of a bowl and whirling into a pool of dark indigo. They're heavy, durable, and dishwasher- and microwave-friendly, and I love bringing back a piece of Lexington to my cupboard.