All great American music cities have their famous entertainment districts—New Orleans has Bourbon, Austin has Sixth, and Nashville has Lower Broadway. In Memphis, Beale Street is the place to enjoy blues music and libations at nightspots like B.B. King's Blues Club and Alfred's on Beale, but it's far from the only game in town.
Today, the musical legacy of Memphis is alive from downtown to midtown, where venues nod to the city's history while creating spaces for present-day artists to hone their own sounds. Here are five must-see Memphis venues where visitors can find original music and culture off the Beale Street strip.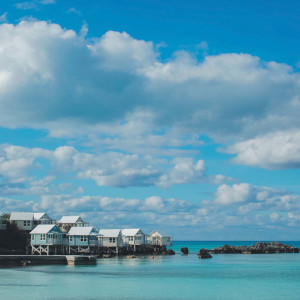 Overton Park Shell
As a fixture of the city's music scene for nearly a century, the Overton Park Shell has seen its share of history. A young Elvis Presley made his stage debut here in 1954, when he was promoting his first Sun Records single, "That's All Right." The venue also hosted the Memphis Country Blues Festival's original run from 1966 to 1969, when it showcased Furry Lewis, Mississippi Fred McDowell, Bukka White, and other artists who inspired the Rolling Stones and rock superstars of the day. And it recently hosted the 2023 edition, featuring the North Mississippi Allstars—led by Luther and Cody Dickinson, sons of Jim Dickinson, who helped organize the first installment.
---
Orpheum Theater
At the corner of Main and Beale—the head of the city's famed music district—the Orpheum is a regular stopping point for touring music acts and theatrical productions. The largest venue on the Orpheum circuit, this vaudeville theater opened in 1928 with 2,800 seats, hosting greats like Louis Armstrong and Duke Ellington. But like many theaters of its era, it didn't survive the Great Depression. From 1940 to 1976 it served as a motion picture house, and in 1977 a nonprofit formed to save and restore the building. On the calendar now are bluegrass outfit the Travelin' McCourys, R&B legend Raphael Saddiq, classic rockers Kansas, and rising country star Ashley McBryde.
---
Minglewood Hall
Founded in a former bread factory in the city's hipster Midtown district, Minglewood Hall has hosted national and regional acts since 2007, attracting artists that fall in the gap between clubs and the region's larger amphitheaters and arenas. When it reopened in 2022 after a two-year pause during the pandemic, the 1,800-capacity venue sported a new look and upgraded lights and sound, injecting fresh life into the city's legendary music scene. This fall, Minglewood will host a diverse range of artists, including Greensky Bluegrass, American Aquarium, Brittany Howard, and local funk-rock legends Big Ass Truck.
---
Lafayette's Music Room
In the 1970s, Lafayette's Music Room hosted seminal performances by Billy Joel, KISS, Barry Manilow, and Memphis's own Big Star. While that early incarnation didn't last long, the beloved venue returned a decade ago on Overton Square, just a mile east of Minglewood Hall on Madison Avenue, with live music nightly and a menu stacked with far more than pub fare. Diners can grab a wood-fired pizza, shrimp and grits, and even a rack of lamb inside or on the two-tier outdoor balcony. Upcoming shows will feature James McMurtry, Drivin N Cryin, and blues artists like Joanne Shaw Taylor and Tab Benoit.
---
Crosstown Arts
The sprawling, 1.5 million-square-foot Crosstown Arts is a multidisciplinary arts center that includes the 419-seat, black-box Crosstown Arts Theater and an intimate, acoustically treated Green Room performance space. The venues showcase an eclectic mix of live music, including American folk and contemporary jazz, as well as global styles such as Brazilian choro. This fall, mandolin virtuoso Sierra Hull, who made her Grand Ole Opry debut at age ten and played Carnegie Hall at twelve, will perform in the theater, while singer-songwriters Kyshona and Sarah Potenza will play the Green Room.