Here are two-and-a-half ways to up your dove cooking game without breaking a sweat. The first is a barbecue dove recipe you could make in your sleep. The second is a Cajun-spiced grilled dove appetizer board that will wow any guest. And the one-half recipe is the addition of rosemary skewers of grilled dove hearts that might not be for everyone but will knock the socks off intrepid game gourmands. What they all have in common: These recipes are so easy I'm not sure you can call them recipes. But they just might make you swear off dove poppers and bacon-wrapped grilled dove breasts forever.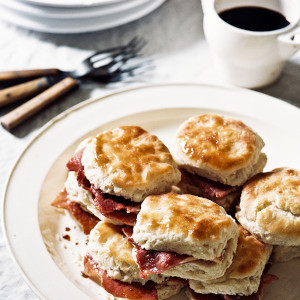 First, a word on freezing doves. Ditch the plastic baggies, as the sharp edges of broken wings can pierce the plastic and invite freezer burn. Instead, place ten cleaned breasts in a reusable thirty-two-ounce plastic container, like the ones you get at a deli counter. Fill the container with water to within an inch of the top, and freeze. These doves will last a solid year in the freezer. And ten doves are perfect for a couple of quick solo lunches or dinner with a pal.
It's almost embarrassing how ridiculously easy the first recipe is. That's why I'm stepping right out and calling it Ridiculously Easy Barbecue Doves. Simply dump five or ten thawed dove breasts in a saucepan. Pour in a fifty-fifty mix of whatever thick Memphis-style barbecue sauce you have in the fridge and a vinegar-based Eastern North Carolina–style sauce such as Sam Jones Whole Hog BBQ Vinegar Sauce. Spice it up with a dose of black pepper, some coriander if you like it, and a sliced jalapeno if you're feeling sassy. Simmer on low for an hour to an hour-and-a-half. The doves will be infused with the sauce and tender enough to eat with your fingers. This is my go-to power lunch: Five barbecue doves with a side of collards and a biscuit. It might not give me spinach-fueled upper-arm guns like Popeye, but it can sure fuel another hot afternoon in a dove field.
The downside to Ridiculously Easy Barbecue Doves is they aren't exactly a visual feast. A slow-simmered dove breast is going to look pretty much like you might imagine. That's not the case with my next dove can't-miss: Dove breasts seasoned with Cajun spice and sizzling molasses, served on grilled peaches with a side of grilled dove hearts on rosemary skewers. I don't really know what to call it either, so let's go with the Wild South Dove-Cuterie Board. Here's the step-by-step:
Lightly coat five dove breasts with olive oil and douse them with a heavy shake of Cajun spice mix. Place in a plastic baggie and refrigerate at least an hour or up to overnight.
Coat the dove hearts with olive oil and season with salt and pepper. Cut a few fresh sprigs of rosemary and strip off the leaves from the bottom two thirds of each twig. Skewer dove hearts on the rosemary twigs.
Take a peeled peach and slice it by running a sharp knife blade all the way around the middle, then pull the lower and upper hemispheres apart to free them from the pit. Slice these halves into quarter-inch thick slices and coat with olive oil.
To cook on a gas grill, heat the entire grill surface to 500 degrees, then turn off the heat on one side of the grill. If using a charcoal grill, group the charcoal to only one side.
Place the dove breasts on the cool side of the grill, breasts up. Cook for four to five minutes. As they're cooking, place the oiled peach slices on the hot side of the grill.
Add the dove heart skewers to the hot side of the grill.
Keeping the dove breasts on the cool side of the grill, turn each breast so it rests meat side down on the grill for another two minutes. Use tongs to adjust the breast for even heating on each half for another minute or so.
Check the dove hearts. They'll likely need to be turned at this point.
Transfer the breasts to the hot side of the grill, meat side up. Spoon a dollop of molasses over each breast. Cook another minute, then pull the peach slices and doves off the grill. Don't turn the peaches. They will be too soft, and you only need grill marks on one side.
Arrange the dove breasts on a serving board with each breast on top of a peach slice. Place the dove heart skewers on the board. Add sliced fresh parmesan cheese and almonds, with a drizzle of molasses over the whole dove-shooting match.

Follow T. Edward Nickens on Instagram @enickens and find more Wild South columns here.