If my calendar holds, when this issue lands in your mailbox, I'll have just returned from one of my favorite hunts of the year, a dove shoot in Smithfield, North Carolina, with G&G contributing editor T. Edward Nickens. Smithfield is home to Garrett Wildflower Seed Farm, where, among other things, its owner, Don Lee, plants one of the finest dove fields in the state. A lucky group of family and friends gets invited to hunt it a few times throughout the season. But in my case, that's only half of it. I always make sure to leave Charleston, South Carolina, in time to arrive for lunch, which is whipped up by Don's wife, Laura, and sister, Ann Ennis. On the counter sit country-fried steak, field peas, tomato salad, cornbread, and watermelon straight from the field. And even though birds await, lunch is unhurried. Honest talk ensues about our kids, North Carolina State's football schedule, Charleston's new restaurants, and, of course, rain (too little or too much). Then the peach cobbler comes out. My gosh, the peach cobbler!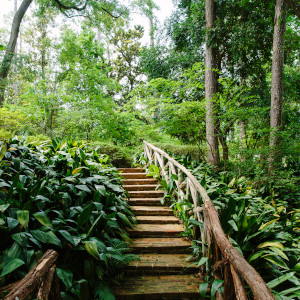 Sated, Nickens and I head out to the field along with Don's son Hunter and our Labs (Story for me and Minnie Pearl for Nickens). We sit close enough to shoot the bull but also shoot freely. Though one year during the hunt, I missed so many birds I stood up in disgust and said I was headed to the truck. Nickens talked me off the ledge. Then he said, "Give my gun a shot," knowing all too well it wasn't the gun but that I needed a reset. And I proceeded to knock down more birds in the fading light than I had in years. That's what hunting buddies are for—and to never let me forget it.
The next morning when we pull up the gravel drive, Don is already hard at work in the fields, and Laura, who is sorting through seed orders, still finds a minute to hand us a lump of tinfoil stacked deep with ham biscuits. By now we are in a groove, dogs included, and the morning unspools with the realization that the edge is off and everything to come is just a bonus. Nickens and I talk story ideas and ambitions (keep your eye out for our podcast) and revel in the sight of our dogs working.
Speaking of dogs, it's once again time for the G&G Good Dog Photo Contest! We want to see your pooch at its finest, whether in the field or on the couch. The winners will appear in the pages of G&G and receive a special dog prize pack from our partner, Eukanuba. Go to gardenandgun.com/gooddog to give the canine(s) in your life a shot at doggy fame.


Follow DiBenedetto on Instagram and Twitter @davedibenedetto