The other day, my girlfriends and I were playing a game over text called "What's the hottest you've ever been?" One said climbing Chichén Itzá (back when that was still legal). One said visiting the Alamo, in August. "Anytime sweat rolls down my back and into my butt crack," replied another. Then I weighed in: "Williams-Brice."
Oh yeah, came the response.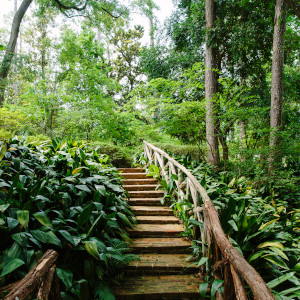 Most of us graduated from the University of South Carolina, but I don't blame them for repressing the memory of our own football stadium (which I would call the "shadow of the valley of death," but God, when haven't I prayed for a shadow while slow-roasting like a pig on a spit on those shiny metal bleachers?).
After all, isn't that how women are supposed to be able to even contemplate having a second child? The mind eventually paints the experience in rose color, to fool them into doing it again?
I wouldn't know—I'm apparently barren, something about my eggs being too tough. When the doctor told me, I wasn't surprised. My parents began buying season tickets to Gamecock football in 1988, which means my eggs have gotten hard-boiled every fall for three decades in Columbia, a city that for a time chose for its slogan "Famously Hot," as if that were something to brag about. But what are children compared to watching the Cocks go 0–11?
Lest you think it's just me, I recently stumbled across a Twitter conversation that reinforced what my garnet-and-black brethren know.
"I'd argue that Williams-Brice is the hottest, most miserable place on the planet to witness a noon start time during September," one Louisiana user wrote.
"This is FACT," a Bulldog fan wrote back. "Air doesn't move. Foil bleachers. 9/24/1988. Temp said 94. Felt like 114. Me, hungover UGA student, gulping cigarette filled oven air for 4 quarters watching us get pasted. Couldn't even vomit until I got into car AC post-game. Just terrible."
Another Bulldog piped up. "In September 2008, Georgia played road games in consecutive weeks against South Carolina and Arizona State. The players all said South Carolina was hotter."
"Dad was at the game in Cola," someone replied. "People were dropping like flies. I had to pick him up at halftime."
I sent the exchange to my family chat group. Everyone laughed.
My mom, who will likely die when she reads this, has actually developed a system for rating how hot a Gamecock game is. She calls it the Peel Factor (trademark pending), and it goes from zero to ten based on how long it takes for you to roll your sweat-soaked underwear down your sweat-marinated thighs when you head to the bathroom. (Ladies, you know what I'm talking about.) Usually, when I ask her for the Peel Factor report for any particular game before mid-October, the answer is, "Eleven."
I share all this to say, I know heat and humidity and misery. Like Dante journeying through hell, I have emerged from a lifetime of noon games a changed person, ready to share my story. Tips and tricks forged in almost literal fire.


Tip 1: Get Your Mind Right.
Yes, yes, drink lots of water, stay hydrated, keep reapplying high SPF, yada yada, yes, we're not children. The most important thing you can do comes before you even hop on I-26 toward Columbia, or I-10 to Baton Rouge, or I-75 to Gainesville. Just like in football, mental toughness is as fundamental as anything in the playbook. You've already made your bed. Now picture lying in it, and repeat your mantra: I will be hot. I will be miserable. This is my choice. I will not die. I will endure. Probably. Get it out of your system. If those thoughts creep in during the actual game and you start to wonder if a Southern football stadium is where the devil comes to cool off, you're done for.


Tip 2: Wear a Sun Hat.
Folks, sunglasses just ain't gonna cut it. A baseball cap or visor barely will. From my years of pseudoscientific study, I have proven that wearing a full-brimmed hat, one that doesn't just shade your forehead but your ears and neck too, renders a small but crucial drop in body temperature. No vanity is worth the degree difference.


Tip 3: Prepare Your Arsenal.
Forget your iPhone notes, my mom goes old school. She prints out a time-honed list each home Saturday so she can tick off the dozens of crucial items needed for the tailgate and game, from a Gamecock snack helmet we use for chips and salsa to an entry marked "fire ant poison?"
But here are the things she brings into Williams-Brice in her see-through purse to see her through the heat:
• Cooling bandanna
• Iced neckerchief
• FAN (all-caps hers)
Now look, this time, there is actual science to back me up. Three areas on the body have what's called "glabrous," or non-hairy, skin: parts of the face and ears, the palms of your hands, and the soles of your feet. That means these spots are especially good at chilling you down (hence, ear muffs, gloves, and wool socks in winter).
Use that to your advantage! A bandanna or handkerchief dipped in cold water and applied to your face and hands regularly absolutely makes a difference. (But maybe skip the "soles of your feet" part … I do not recommend removing your flip-flops in a sticky-floored stadium.)
Both the cooling bandanna and iced neckerchief Mom alternates wearing go further. Each contains granules that expand and cool in water, and she slips one into the melting ice at the bottom of the Igloo, next to the sweet tea and the ham sandwiches, before she and Dad leave the Upstate for the game. That gives it plenty of time to get frigid before the walk into the stadium. The bandanna comes from KOOLGATOR and features snaps, similar to this one on the left; the self-tied iced neckerchief looks like the one on the right, from GUGELIVES.
She also takes in a hand-held fan that mists water into her face, like this one. It'll be the best $15 you've ever spent.
Now go with God, football fans. May the odds you make it through the season without suffering a heat stroke be ever in your favor.


---
Garden & Gun has affiliate partnerships and may receive a portion of sales when a reader clicks to buy a product. All products are independently selected by the G&G editorial team.