On Saturday, the Kentucky horse racing world lost its beating heart: Seventeen-year-old Cody Dorman passed away on his way home to Lexington after watching his best friend and the horse named after him, Cody's Wish, win a second Breeders' Cup title at Santa Anita Park in California. The story of Cody, a teen with the rare genetic disorder known as Wolf-Hirschhorn Syndrome, and the special bond he shared with a Thoroughbred captured the hearts of thousands of fans over the last years.
In 2018, the Dormans took their son to Gainsborough Farm in Versailles, Kentucky, for Keeneland's Make-A-Wish Day, and Cody observed Godolphin mares and foals in the barn from a distance. Nobody was certain how the horses would react to the wheelchair he used. "But they brought one horse out, about six months old, and he wouldn't take no for an answer," Cody's father, Kelly Dorman, told G&G. "He just kept creeping up, and he put his head in Cody's lap." The following year, the farm contacted Cody's family: They had been so touched by the interaction that they named the horse Cody's Wish.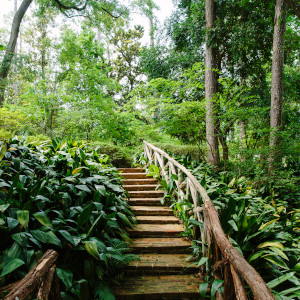 The relationship between boy and horse only strengthened over the next five years. During a low point in the midst of the pandemic, Cody visited Cody's Wish at the farm and regained his spirits. When the horse started racing, Cody cheered him on at every turn, on television and three times at Churchill Downs in person. Last year, the Breeders' Cup issued a special invitation to the Dormans, and the family witnessed Cody's horse win the trophy in a fairytale ending. This year, the teen was again there to cheer Cody's Wish on to victory in the horse's last race before retirement. Ridden by jockey Junior Alvarado, Cody's Wish began the Dirt Mile in last place before powering to a dramatic first-place photo finish over this year's Preakness winner, National Treasure. That victory took a heartbreaking turn when Cody—who had fought through some fifty operations in his lifetime—experienced medical complications while traveling.
"On Saturday, Cody watched his best friend, Cody's Wish, display his usual perseverance and toughness in winning a second Breeders' Cup. Those are the same characteristics Cody has shown time and again for the eighteen years we were blessed to have him," read a statement from the family after Cody's passing. An outpouring of support welled up from the horse racing industry and from Cody's many fans across Kentucky and beyond.
As Breeders' Cup CEO Drew Fleming said when Cody was poised to attend the Breeders' Cup last year: "Racing is at its best when we can witness not only incredible performances on the track, but also experience how our sport and our horses can inspire hope and bring people together well beyond the track." Cody's story—and Cody's Wish in every future race that he runs—will continue doing just that.
The Dorman family asks for donations to be made to Make-A-Wish Ohio, Kentucky, and Indiana in lieu of flowers.