It takes Laura Lippman a minute to tally all the books she's written. "I always forget. Let me see," says the crime writer via Zoom, counting on her fingers. "Twenty-nine, and I just finished my latest manuscript, so thirty? Yes, thirty."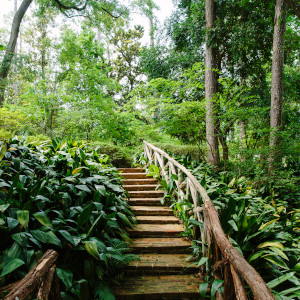 Considering Lippman's first book, Baltimore Blues, came out twenty-six years ago, that's an impressive output. Then again the former journalist, who worked for the now-defunct San Antonio Light and The Baltimore Sun covering politics and the police report beat, appreciates a deadline.
Long before embarking on her journalism career, Lippman wanted to be a novelist. "I did better in my creative writing classes in college than I did in my journalism courses," she admits. But she needed a paycheck, so she worked in newsrooms and woke up early every morning to cram in creative writing. "I broke it down—like if I wrote three pages a day, that's a novel in three months," she says. And her discipline worked. Her twelve-book series about Baltimore private eye Tess Monaghan took off. But even after she pivoted to standalone works, allowing her the freedom to pick any backdrop, Charm City has remained a central character.
It's the setting for her most recent release, Prom Mom, a psychological suspense novel that follows protagonist Amber Glass from a high school dance—where she finds herself abandoned and bloody in a hotel bathroom—to adulthood. Through flashbacks the reader learns what happened that fateful night and beyond: After being accused of killing her prom-night-born baby (and doing time in juvenile detention), Amber escaped her hometown for New Orleans. Now, months before the start of the pandemic, she's returned to Baltimore thanks to a surprise inheritance, and it's not long before her prom date reemerges too. Unlike Amber, who has spent decades running from a ruined reputation, Joe is still the same Teflon kid of their youth, impervious to bad press and living a seemingly perfect life in the Baltimore suburbs with his plastic surgeon wife.
"I'm fascinated by Baltimore. It has the pace of the South and the manners of the North," Lippman says. But what would happen to a perfect couple living in this setting if they were threatened with their own dirty secret at the start of the worst global health crisis in history? That's what Lippman explores in Prom Mom.
"During the pandemic, I think people became much more inclined to do things they would not have done before—for better or worse. It was this suspended-in-amber time where nothing you did would really count one way or another," Lippman says. Naturally, Joe and Amber push the limits of that entitlement to horrifying effect.
Lippman herself spent lockdown in Baltimore and has lived there for over forty years, dividing her time between a second home in New Orleans (which makes a significant Prom Mom cameo). But she was born in Atlanta and says that even with her adopted city's Yankee flavor, she'll always be a Southern girl.
"When my family left Atlanta and moved to Maryland, it wasn't considered particularly cool to be a Southerner. Then when I moved to Texas for my first newspaper job in 1981, they were like, 'You're a Yankee.' I had this revelation that I'm not a Yankee," Lippman says. "I have two Uncle Bubbas. My father had an aunt who was known as Little Sister—no one called her Doreen. My maternal grandparents were known as Big Mama and Big Daddy and my paternal grandparents were Sweetheart and LouLou. So yeah, I'm a Southerner."