"Outside of the United States, there are two things people know come from Arkansas: Bill Clinton and Wal-Mart," says Little Rock native Ben Bell. "I'd like to add a third to that list—sake. Bell has been mulling over that idea for two decades and is now making serious progress. Bell and his business partner, Matt Bell (no relation), opened Origami Sake this year in Hot Springs, Arkansas, and the brewery's first releases hit shelves in August. Their story—starring Stuttgart rice, solar panels, mineral water from the Ouachita Mountains, and a very special kind of mold—feels both wildly improbable and totally inevitable.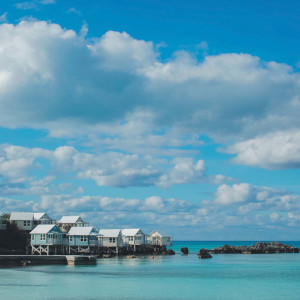 Sake has two ingredients: rice and water. "Arkansas is the number-one rice producer in the United States," Ben says. "So the fact that there is an alcoholic beverage that uses only rice is a natural fit for Arkansas." Then there's the water—cue Hot Springs, a spa destination for centuries due to the gallons of pure mineral water that pour out of the mountainside daily. Thirty years ago, that same water led to a strong connection with Japan; since 1993, Hot Springs has enjoyed a sister city relationship with the northern city of Hanamaki, also known for its spas and mineral water.
Through connections fostered by the partnership, Ben moved to Japan in 2014 to study and work at the Nanbu Bijin Brewery for two years, gleaning invaluable knowledge he would later deploy to open Origami. That took some prodding from Matt, an expert in sustainable building design who lured Ben back to their home state after purchasing a defunct spice-blending facility just off the highway outside of Hot Springs. Matt provided the green logistics, via an array of 500-kilowatt solar panels that powers all of the building's electricity. "Our water is sourced from an on-site well, and our raw ingredients come from seventy miles away," he says." Down to the power that produces it, our sake is 100 percent Arkansas. And we are really proud of that."
To produce their two flagship sakes, Ben started experimenting two years ago, leaning on counsel from the brewery he worked at in Japan (one of their master brewers has his own apartment above the Hot Springs location). "Having connections like this from our sister city relationship and from my time in Japan has put us on an unusually fast track to fine-tune our process," Ben says. It doesn't hurt that one of the only sake rice growers in the country is Isbell Farms, located in Stuttgart, Arkansas. To make their sake, the Origami team polishes rice from Isbell, leaving the starch of the grain's center to be soaked, rinsed, and steamed. Then the magic happens. "We sprinkle the spores of a mold called koji kin onto fresh steamed rice, and then we grow it in a hot room over forty-eight hours," Bell explains. The mold—the basis of traditional Japanese foods like miso and soy—plays a special role. "The koji-kin breaks down starches into fermentable sugars, but it also adds umami, and you can taste the rice getting sweeter." Then, the brewer adds more steamed rice to make a batch in which the koji provides sugar for yeast. Fermentation happens over roughly a month.
The result? A Thousand Cranes has sweet, fruity notes of honeydew and cantaloupe, strengthened by umami. White Lotus is more citrusy—and can be heated up in winter to bring out sweeter tastes of apple and sweet potato. Either, Ben stresses, can be paired with anything, not just Japanese food. A Thousand Cranes goes especially well with smoked salmon or burgers, and White Lotus plays nicely alongside buffalo wings or tacos.
In the future, the duo plan to keep experimenting and putting out different releases, educating the public through brewery tours, and collaborating with local chefs to use koji. This year in Virginia, Origami took home the People's Choice award at the annual American Craft Sake Festival, which they'll host in Hot Springs next year. And eventually, Ben says, they want to make Arkansas the Napa Valley of American-brewed sake. "There's something about taking a base ingredient and making a great beverage from it that elevates the ingredient, like how wine boosts interest in grapes," he says. "We want sake to do that for Arkansas rice."