Across the Southeast, seasoned potters spin slippery clay—sometimes extracted from their own backyards—to create awe-worthy art. It's an art form that has deep roots in the region. These seven small towns are worth adding to your travel list if you're looking to grow your pottery collection or learn about the South's ceramics history.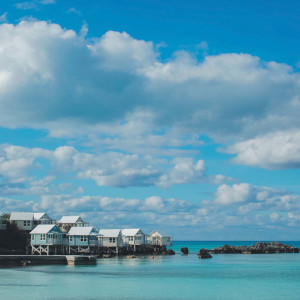 Berea, Kentucky
Head for the hills of Kentucky for wheel-thrown red clay pots. Berea, the "Folk Arts and Crafts Capital of Kentucky," is where a handful of notable potters, including Tater Knob Pottery, spin place settings, pitchers, vases, lamps, and bells. A regionally specific delight: the "spoonbread baker," a dish used to bake and serve spoonbread, a creamy cornbread served throughout much of the South and notably at Berea's Boone Tavern Hotel.
---
Edgefield County, South Carolina
If you time it right, you can watch Edgefield's wood-burning groundhog kiln in action. These uniquely Southern kilns were often used in the nineteenth century to fire alkaline glazed pottery, and Old Edgefield Pottery isn't fixing what's not broken. While Old Edgefield Pottery's shop and museum is temporarily closed until it reopens in its new Johnston, South Carolina, location in December, you don't have to wait to see Edgefield pottery up close. The brick kiln fires three times per year, and folks line up to purchase pieces directly from it. (The next opening is planned for September 23.) "It's like Christmas three times a year," says Justin Guy, one of the county's master potters.
---
Hamilton, Alabama
The late Jerry Brown, a ninth-generation potter, made a mark in the folk pottery world with his signature face jugs, some of which have been displayed at the Smithsonian American Art Museum. His legacy continues at Brown Pottery & Sons, where visitors can peruse the showroom and purchase one-of-a-kind pieces made by tenth-generation potter Jeff Wilburn, as well as Jerry himself.
---
Merigold and Mound Bayou, Mississippi
Simple yet elegant: that was the signature style of the late Lee and Pup McCarty, founders of McCarty's Pottery in Merigold. The studio, which is now run by the couple's godsons, Jamie and Stephen Smith, has been producing functional and artistic works since 1954, using native clays and glazes. Also in the Mississippi Delta, Peter's Pottery in nearby Mound Bayou creates highly detailed pieces in signature colors like Dogwood Brown, Dirty Jade, and Bayou Blue.
---
New Braunfels, Texas
For more than thirty years, this German town has upheld a Texas pottery tradition. The Texas Clay Fest shines a light on more than eighty ceramics masterminds, displaying various functional and sculptural pieces. Mark your calendar; this year, the thirty-first annual Texas Clay Festival will fall on October 28–29. Last year, we highlighted just a few of the many artists who displayed their wares.
---
Seagrove, North Carolina
Seagrove didn't earn the title of "The Handmade Pottery Capital of the U.S." by mistake. This North Carolina town boasts the largest concentration of working potters in the country; within a snug twenty-mile radius stand more than fifty pottery shops. "What has really promoted and made Seagrove such an internationally known town for pottery," says Ben Owen III, a fifth-generation potter in Seagrove, "is the transformation from purely functional to more artistic, more decorative pieces."
---
Stanardsville, Virginia
At Blue Ridge Pottery, founder and owner Alun Ward uses glazes he formulated himself to reflect the beauty of neighboring Shenandoah National Park. "It's all the colors of the mountains," Ward says. "It's the red of the sunsets and the blues of the mountains and the greens I see right outside my studio, looking at the forest." Nearby, Noon Whistle Pottery features three floors of ceramics made by more than two hundred artists, and the annual Virginia Clay Festival showcases both studios, along with many other local artists, during the third weekend of September.