Lydia Fenet grew up in Lake Charles, Louisiana, but her career as a benefit auctioneer has taken her all over the world. Fenet studied at Sewanee and got her start at Christie's auction house two decades ago. She's now based in New York City as a Christie's ambassador and Broad Arrow Group's principal auctioneer. Her new book, Claim Your Confidence, shares more about her journey and offers encouragement to those looking to build their own unflappable self-assurance. G&G sat down with Fenet to discuss her Southern roots, a little more about her mission, and the sweet Southern food she bakes for her New Yorker friends.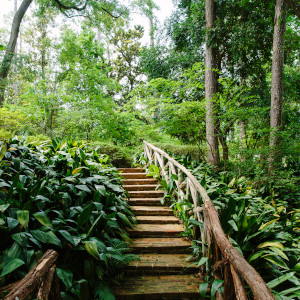 In your latest book, you write about being agreeable to be well-liked. How much of that comes from being raised in the South?
That's a goal that I was taught as a young girl growing up in the South. Not that you can't be a "steel magnolia," but certainly you want to be well-liked. And it's not a goal I want to disprove—I do like to be liked. I also believe that to be truly confident, we have to think about what we want first in our lives. You can choose to be kind and polite—and all of the things I was taught, and I respect about being from the South—but also choose to stand your ground, be firm, and do the things you want to do in life.


You also write about not correcting the people who thought you were from New Orleans instead of Lake Charles, Louisiana. What do you wish you could tell them about your hometown?
It was such a magical place to grow up. To swim pretty much every month of the year in that big lake and always being in the boat on the water. In the Northeast, I think the perception is, if you're from Louisiana, then you're from New Orleans, otherwise, where are you from? I say that as a blanket statement, but that was really how I felt when I started working at Christie's—that I needed to be from New Orleans, because that meant something and being from Lake Charles wasn't enough. And what I've learned is you're enough wherever you're from. It's all about the way that you grew up, and what you've taken from that and carried on through the course of your life.


What have you carried with you?
Family first, always. And this deep-seated belief that people are kind. I know, that's an interesting thing, but when I come back to the South, people have an interest in learning about other people, they look them in the eyes. And of course, the accent, which I can drop right back into any minute.


You suggest coating oneself in Teflon to repel the negative opinions of others. In the kitchen, are you Team Teflon or Team Cast Iron?
Oh, I'm Team Nothing in the kitchen, but I do love to bake. My dad has never met a pecan pie he doesn't like. A couple of years ago, I did a chocolate pecan pie recipe. Now I can't stop—everyone loves them.


In New York, it's an unexpected Southern specialty?
Yes, you know how much sugar goes into pecan pie! If you have one at night, you never sleep. We have them at dinner parties and people will say to me, "Gosh, I don't know what was in it, but I didn't sleep the whole night!" And I just laugh because that's what a pecan pie is—just cups of sugar.


Do you have any favorite Southern food spots in the city?
I live in Tribeca, so Bubby's is a mainstay anytime we want a good biscuit. They actually have really good pies too. Though, I don't know that they can compete with my pecan pie.


Have you auctioned any Southern items or experiences lately?
Trips to Charleston; opportunities to go to Sea Island, High Hampton, and Blackberry Farm. I've started to see these lots in packages we sell in New York, which used to be more about the Hamptons or Vermont. It's fun to know that people are seeing these [Southern] places for the first time and enjoying them.


What are some Southern stereotypes you've encountered?
I went to boarding school in Connecticut when I was thirteen, and there were so many things that people thought about the South that were not true. "Oh, you're from Louisiana. Do you swim with alligators?" In fact, there are alligators where we swam, so I couldn't dissuade them of that notion. But I was like, "No, wait! You don't understand—the South is amazing."


What do you look forward to when returning to the South?
The heat, the humidity—it just wraps you up. So many things: The Spanish moss on the trees. When I step off the plane, it's all memories for me. I often say, the South to me is like a favorite dress in my closet that I revisit a couple of times a year. It's always such a treat to do that.


Favorite piece of Southern advice?
Get up, show up, and dress up. I like to think it's my life's motto.