I first arrived on the doorstep of Fives a few days after the raw bar opened, at the suggestion of my buddy in journalism (and in consuming craft cocktails), Wayne Curtis, G&G's Drinks columnist. He had only texted me an address, which led me to a spot directly across from the Jackson Square fence. Less than a block from Café Du Monde, I stepped into a gorgeous, bustling space with a showstopping green marble counter. Servers carried plates of oysters and bone marrow, tuna crudo and beef tartar. Measures of absinthe streamed into cocktail shakers, and guests ordered Kaluga caviar and tomahawk pork chops with olive tapenade. I felt transported—from the most touristy section of New Orleans, straight into a Parisian bistro scene.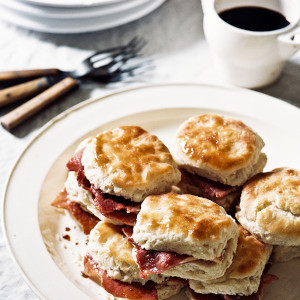 "Where the hell did this place come from?" I asked Wayne (and everyone within earshot of our barstools). I'm local to the neighborhood, but the bar had escaped my notice—a lapse, it turns out, that was purposeful.
"We opened the space quietly in the swelter of July because we wanted to let staff organically work out any kinks," owner Jayson Seidman, the hotelier who purchased and revamped the Columns hotel in the Garden District, explains later.
In that short time since, Fives has nailed the idealized French Quarter experience, complete with carriage mules clomping past and gas lanterns flickering in the moonlight outside. The interiors, Seidman says, were styled as a love letter to the romance of New Orleans and its unofficial sister city, Paris. A gilded, French-cut glass chandelier greets guests, who then can sit around the curved bar or at tiny café tables along the walls. The furnishings came from estate sales, and the team used Woodward Design+Build, a local firm, to craft the rest.
"I wanted this to be a place that felt storied," Seidman explains. "Patinaed. Traveled. I also wanted this place to be known for having one of the best bar menus in the world." He and his staff have therefore stocked a rare curation of spirits, from fine absinthes to an admirable collection of eau-de-vie fruit brandy. The classics are present and accounted for, of course, including five martini variations. Seidman and his team are also importing Träkál, a Patagonian spirit made from South American pears, apples, and native berries that they showcase in the Saturn in Retrograde cocktail, with falernum, passionfruit, orgeat, and lemon.
The raw bar emphasizes oysters, which hail from East, West, and Gulf Coast farms, including one in Alabama that provides "our own in-house oyster," Seidman says, "called Pretty Babies." Petite but meaty, with a hint of brine and mushroom, those come from Crimson Bay Oyster Company, out of Bayou La Batre, and are cheekily named for the movie Pretty Baby, which starred Brooke Shields and filmed at the Columns.