At 6:00 a.m. on the Friday after Labor Day each year, the Summersville Dam in south-central West Virginia starts releasing 21,000 gallons of reservoir water per second, instantly transforming the Gauley River into a rushing, roiling series of downstream rapids. In doing so, it also unleashes the fall rafting season, attracting whitewater enthusiasts and adrenaline junkies from near and far.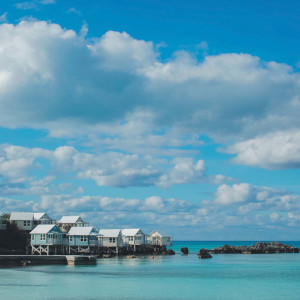 The initial twelve-mile section below the dam, known as Upper Gauley, is internationally famous. It holds upwards of fifty rapids, including five rapids rated on a Class I–VI scale as Class V, placing them at the upper end of what's considered navigable. That rating factors in speed, elevation drops, hazardous rocks, boiling eddies, and swirling hydraulics—along with the consequences of imperfectly negotiating those features. It is this trip that I've signed up for on September 8, the first fine, overcast morning of the 2023 season.
A festival atmosphere prevails as hundreds of adventure seekers, mostly men, gather at Ace Adventure Resort, a major outfitter of rafting trips on the Gauley and nearby New River. It's apparent that some bolstered their bravado to hangover-inducing excess at the bar the evening before. As we cinch life jackets tight, hirsute guides continue arriving on site after driving nonstop from Colorado, Alaska, and other far-flung recreation hot spots.
My busload is deposited at the base of the dam, where I'm sorted into a raft with a quartet of coworkers from Ohio. One of them already has earned the nickname Fireball on this trip, but I figure I don't really want to know why. Our guide is seasoned Gauley vet Joe Thacker. I listen to his safety briefing more attentively than I perused the waiver that itemized the myriad ways this river could disable, dismember, and drown me. Thacker emphasizes paddling commands—he expects us to work together to get through this.
We shove off into an immediate Class III, a wave chain that doesn't flow too fast, though I note that Thacker steers a purposeful approach line to skirt an array of apartment-sized boulders. (I later learn that the water undercutting one of these rocks has been responsible for past fatalities.) Within minutes we slide down into the first Class V. It's significantly swifter and bouncier than the first set, and bracingly cold water washes into the raft. Many rocks here are tucked below the surface, so the path seems more open to my untrained eye, and the raft responds well to coordinated paddling. Even more maneuverable are the many kayaks braving this first big test. (No novice kayakers allowed; don't even think about tackling Upper Gauley unless you're a skilled sport kayaker with plenty of whitewater experience.)
The next Class V is a super-fast, churning mess dubbed Pillow Rock for the massive, rounded boulder that rafters are supposed to ritualistically slap with their paddles as they pass. A few of us manage this feat at the same moment a guy in front manages to get ejected from the raft. Consumed into the lather, he emerges a moment later nearby and is hauled in by his life jacket. He's fine, so there is good-natured laughter at his expense.
On the river's few calm stretches, I gaze at its forested, mountainous cradle, trying to picture the scenery's beauty when the leaves soon turn color. As we're sucked into a quarter-mile-long series of Class V rapids collectively known as Lost Paddle, however, my focus is drawn to the dramatic sight of another outfitter's raft that has been blasted up onto a broad, sloping rock slab while still being battered by waves on its low side. Some paddlers have already been tossed, while others hang on and attempt to help their guide maneuver out of the precarious situation. Thacker directs us to the bank so he can run ahead to assist, but before he arrives the raft slides off the edge of the rock, dumping more paddlers into the whitewater. Nylon rescue ropes are hurled from other rafts. Amazingly, everyone is back aboard within moments, uninjured and continuing downstream.
At this zippy pace, we're clicking off miles, but before we can earn lunch, we have to navigate our final Class V, dubbed Sweet's Falls for the cascading waterfall that drops the river fourteen feet. If it doesn't capsize you, its breakneck whitewater will still propel you straight toward a flat-faced boulder known as Postage Due because rafts tend to get stamped against it. So many mishaps occur here that dozens of kayakers pull up on the rocky shore to join locals in watching the chaos. "They're not cheering for us, they're cheering at us," Thacker deadpans. He then shouts that we need to back-paddle like hell. As the raft bounces, bends, and nearly buckles amid torrents of water, I can't discern that our efforts are influencing its trajectory at all, but we zoom by Postage Due with maybe a foot of space to spare. In a streamside pavilion maintained by Ace, we wolf down sandwiches with a view of other rafts completing the same run, rightside up or not.
Fed and rested, we're now on the less-frenetic Lower Gauley for the last couple of miles before our pullout spot. We're even allowed to jump overboard and float through a minor ripple, which is a new thrill. Back aboard, we casually approach a Class III called Fluffy Box of Kittens. Thacker inquires if we want to aim for its riskiest line, and we unanimously vote in the affirmative. Entering the not-so-menacing patch of whitewater, I observe that it doesn't have an obvious directional flow like most rapids, instead just frothing and slapping against itself. A split second later, this deceptive water is simultaneously corkscrewing, tilting, and swamping us. I see Fireball's eyes go wide amid the deluge, and burrow myself into the raft like a groundhog. When I pop back up, I'm awed that I'm somehow still on the raft and freaked that I'm apparently the only one—until I turn and spot Thacker clinging to the stern. It is, by design, a low-consequence calamity, as the rapid quickly transitions to a stretch of flat water. Everyone, including the four guys swimming to the raft as the pullout nears, is simultaneously cursing and whooping for joy. Fluffy Box of Kittens indeed.
This year, the fall Gauley rafting season lasts for seven weekends. Summersville Dam releases water Fridays through Mondays for the first four weeks, then Friday through Sunday for one weekend, then Saturday through Sunday for two weekends. Over that period, Ace Adventure Resort alone will organize rafting trips for about four thousand paddlers. Come Sunday afternoon, October 22, the spigot is turned off and the thrills subside. I wish I'd taken the literal plunge years ago—and I'm already strategizing how to con a group of friends into accompanying me next year.