As an in-demand Nashville songwriter, Danny Myrick has racked up big, radio-friendly hits for Jason Aldean ("She's Country"), Craig Morgan ("International Harvester"), and Tim McGraw ("Truck Yeah"). But it's a decidedly non-hit song, recently penned in collaboration with a Vietnam vet, that has him feeling grateful for his craft at the moment.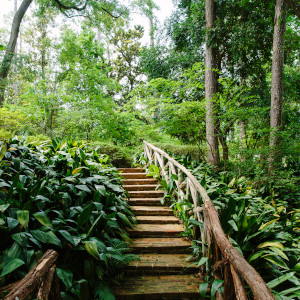 Songwriting With: Soldiers is a Nashville-based nonprofit program that pairs professional songwriters with veterans at small-group, three-day retreats across the country. Since its founding in 2012, SW:S has served more than two thousand combat vets, resulting in more than a thousand songs that relate sometimes deeply personal stories. Not intended to gain radio play, these collaborations have loftier aims—a pilot study indicates they can significantly reduce PTSD symptoms.
"I'm in the commercial songwriting business, but there should be a purpose beyond just getting hits on the chart," says Myrick, who got involved with SW:S in 2021. "Moving people with music is part of what I do, and this mission involves stories of deep pain and triumph. It's the least I can do to throw in a few rhymes and melodies."
It was at an April retreat near Nashville that he met James Salvo, an eighty-one-year-old Vietnam vet from High Springs, Florida. "We were in a group at dinner the first evening, and I think I connected with every other veteran at the table except for James, and then we ended up paired," Myrick says. "I've consistently worked with vets of Iraq, Afghanistan, and even Kosovo, but he is the oldest vet I've been paired with."
As the newly formed songwriting duo chatted on a cabin porch, Salvo found himself offering the personal journals he started writing after leaving the military, and longtime frustrations at not being able to come to terms with his own feelings. "I'm getting old and figured if I'm going to share what I'm thinking with anyone, I'd better do it," says Salvo, who served with an artillery unit in Vietnam in 1965–66. "Danny's ability to listen is amazing, and it didn't take long to establish a bond. Not like the traumatic bond of combat, but it was still a very deep feeling. After a while, he picked up his guitar and began to sing about having more questions than answers. As I listened, I began to cry. It was cathartic."
Below, you can listen to the finished song, "More Questions Than Answers," as performed by Myrick at the retreat. The song is striking not just for its spare beauty, but for the fact that only a few lyrics directly reference the horrors Salvo endured in war, instead reaching back to also encompass the childhood loss of his mother and how both threads are part of the same existential knot.
Until now, Salvo has shared the song with just one friend, though he's continued to give it the occasional listen himself. "I don't cry as much when I hear it now," he says, "but it certainly has helped me understand that I have work to do with patience and my emotions, even after the retreat. It's helping me find a way to get back to peace."
"These veterans have such a mindset of serving everyone else," says Myrick, who plans to continue working with SW:S. "To have an opportunity to lead them to a place of looking inward is incredibly fulfilling. I'm used to getting into the heads of artists when writing, but these are some of the most meaningful songs I've done."