Tempted to join the growing American fan base for Formula One, the world's most popular motorsport series? Now's a good time, as this is the first year ever that a trio of the season's twenty-three globe-hopping races are being staged in the United States, starting with the Miami Grand Prix on May 7. (The whole circus then roars through Europe and Asia before returning for fall races in Austin and Las Vegas.) Given F1's overseas origins and sometimes curious customs, a pre-race rundown of basic background and insider tips can turbocharge a newcomer's viewing experience. Here's your crash course.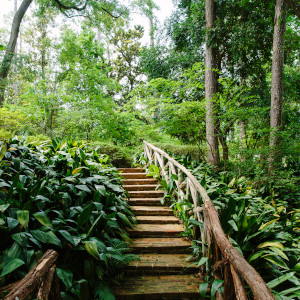 Start Your Engines
Formula One staged its first championship, dominated by European drivers, in 1950. In the ensuing seven decades, it has expanded to include circuits (that's F1 lingo for tracks) around the world, from Singapore to Mexico to Saudi Arabia, with a global viewership of nearly 100 million for each race. The design of each circuit varies greatly, with some—most famously the iconic Monaco Grand Prix—using a host city's streets. All feature more than ten corners (Miami has nineteen) and at least one long straightaway where top speeds can exceed a blurry 200 miles per hour. Races must conclude within two hours. Oh, and take note: Instead of a green flag, an F1 race starts with a series of lights that blink off. Weird, right?


Know the Teams
Unlike in NASCAR, F1 is limited to ten teams that each run two cars, so there are never more than twenty drivers on the starting grid. (This makes F1 drivers the most elite group of pro athletes on the planet.) The most storied and successful teams include automakers such as Ferrari and Mercedes, but in recent years, the brand-extension Red Bull team has dominated the limelight—and winners podium. Indeed, one of the most intriguing F1 storylines is an ongoing Mercedes–Red Bull rivalry that borders on Game of Thrones–level animosity. The battles between lower-tier teams farther back on the grid are also worth watching, as they fight just to remain relevant.


Meet the Drivers
The winningest driver on the track is Mercedes's Lewis Hamilton, the ground-breaking Brit with a record 103 wins. The current unstoppable force, though, is Red Bull's Max Verstappen, an aggressive Dutch driver who loves to extend a lead. Other drivers performing well coming into Miami are Red Bull's Sergio Perez and Aston Martin veteran Fernando Alonso—but any race is one crash or mechanical snafu away from chaos. Speaking of which, keep a special eye on sole American driver Logan Sargeant, who grew up just north of Miami. "I want to attract the American fan base," the F1 rookie recently told G&G, "and if they've already been cheering for another F1 driver, maybe they can now support two drivers."


Don't Get Bogged Down by Strategy
During a race, scores of team strategists and their powerful computers crunch terabytes of real-time data to make on-the-fly decisions about the precise timing of pit stops, overtaking attempts (that's F1 lingo for passing), and so on. You do not need to master these arcane tactics to enjoy a race—especially since they seem to morph from lap to lap. "When a race is very strategic, a lot of the time it will all converge later on," says F1 journalist Chris Medland, who reports from every circuit in person. "So you sort of sit through a dull spell, but with the potential for it to close up and get exciting in the final stages." A cool thing worth knowing? When a driver pulls within one second of the car in front of him in designated "DRS" zones, special aerodynamics are activated to temporarily boost his car's speed for overtaking. Beyond that, don't even try to comprehend the strategic deployment of tires of varying rubber compounds during different race stages by different teams, for therein lies madness.


There Will Be Glitz
Sunday is race day in Miami, but the party starts Friday, as well-heeled F1 teams and sponsors host seemingly endless fan events and VIP soirees. Celebs who hung out with drivers at last year's Miami GP included David Beckham, Tom Brady, Matt Damon, LeBron James, Michelle Obama, and Serena Williams. Even the sprawling grounds of Hard Rock Stadium receive a glam makeover to become the temporary Miami International Autodrome, complete with concert stages, palm trees, swaths of ocean-blue accents, and a faux trackside marina where high rollers watch the action from non-faux yachts. As for F1 fans, they're as hardcore as any SEC football devotee—when the race finally arrives, watch the grandstands for flares that billow smoke in the colors of favorite teams.