Nashville author and Parnassus bookstore owner Ann Patchett said, "Reading…gives us the skills to be alone." As much as Southerners are noted for their extraordinary socializing, even the most gregarious among us appreciate the solitary joy of a good book. And you'll find plenty this fall at literary festivals across the South, where you can fraternize with fellow book lovers and find quiet moments of lit-fueled contemplation.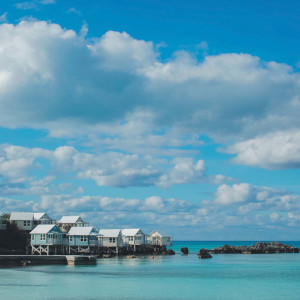 Carolina Mountains Literary Festival
September 7-9, Burnsville, North Carolina
If you prefer bookish gatherings where the focus is strictly on the plot and not on the merch tables, head to the quaint mountain town of Burnsville. This celebration of Appalachian literature puts the focus on author discussions and events in small venues to allow attendees to enjoy the books and charming setting, no signing booths or swag allowed.
---
Virginia Children's Book Festival
October 11, Farmville, Virginia
The largest kid's book fest on the East Coast takes place in the lovely town of Farmville, home to Longwood and Hampton-Sydney Universities. Its lineup of authors reads like a who's who of Caldecott and Newbery Award winners and includes Meg Medina, author of Merci Suárez Changes Gears; R.J. Palacio, who wrote the bestselling novel Wonder; and LeUyen Pham, who illustrated Bear Came Along.
---
October 21–22, Nashville
Entirely free to the public, the Southern Festival of Books is one of the oldest literary festivals in the country and welcomes hundreds of authors to Nashville each year. Participants have the chance to visit book signings, watch performances, peruse exhibits, and attend author sessions with the likes of Carl Hiaasen and Ann Patchett.
---
November 3–12, Charleston, South Carolina
One of the most intimate book events on the autumn docket brings bold-name authors (Margaret Atwood, Safiya Sinclair, Adam Gopnik) to small historical settings like the Dock Street Theatre and the Circular Congregational Church for compelling discussions.
---
November 11–12, Austin
Launched to inspire Texans to love to read, this event in and around the state capitol offers a diverse lineup of authors spanning all genres and reading levels. (That means there are titles for you too, young adult readers.) But the big draw this year are stars like political leader and New York Times bestselling author Stacey Abrams, Time magazine editor Walter Isaacson, and former Saturday Night Live writer and humorist Curtis Sittenfeld.
---
November 12–19, Miami
If you like your reading events with a heavy dose of celebrity, consider the Miami Book Fair, held at Miami-Dade College. This year's lineup includes memoir-focused discussions with actress Kerry Washington, media mogul Jada Pinkett Smith, and singer and social justice activist Joan Baez.