Dennis Quaid's nearly fifty-year career is marked by both its prolificacy and its high quality. The actor has performed in more than eighty films and ten-plus television shows, including memorable roles in The Rookie, The Right Stuff, The Big Easy, Traffic, The Day after Tomorrow, and The Parent Trap. And at sixty-nine, he's busier than ever: This year, he will appear in at least five productions, including the Steven Soderbergh–directed series Full Circle and the Yellowstone spin-off Lawmen: Bass Reeves, and next year, he'll play the lead in Reagan, a movie about the former president. His nascent production company, Bonniedale, released its first film in 2023 and has another five in the hopper. And lest you think he's a one-trick pony, Quaid recently put out a new album, Fallen: A Gospel Record for Sinners, with a mix of traditional and original songs. Here, the part-time Nashville resident speaks forthrightly about his career, his pooch, and what he loves about the South.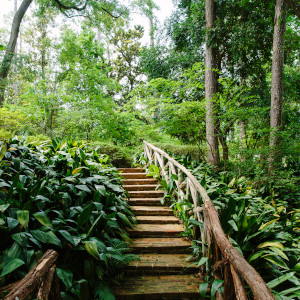 You're working harder now than ever. What keeps you going?
I just have a fire in my belly. I actually have more fun and more desire to do what I do now—and enjoy it so much more—than I did in my twenties and thirties. I'm no longer trying to get to some place or do it for money or awards. I've gone back to the very reason I started acting, when I was curious and intrigued by it all. I've come full circle, you could say.


What upcoming role particularly excites you?
Playing Ronald Reagan. It's the scariest role I've ever done. He was so well known and there are so many preconceptions about him, so trying to capture him was daunting. He was really an enigma and didn't really show himself to anyone. The only people he really let in were his mother and Nancy.
You have a country-rock band, Dennis Quaid and the Sharks, and now you've released a gospel album. How did that come about?
In college at the University of Houston, I was trying to figure out if it was music or acting for me. I went to a coffeehouse and did a singing audition for this lady as she sat behind the register smoking a cigarette. She told me, "What you've got is okay for living rooms, but you'll never make it." So acting it was, but I never quit music. I wrote songs for The Big Easy and other movies I've been in. I moved to Nashville a couple of years ago, and I had written some gospel songs, and someone suggested I do a full record. I liked that idea and was encouraged by my wife.


You grew up in the Southern Baptist church and once described your path back to Christianity as "wayward." What did you mean by that?
In high school, I got disillusioned with what I call "Church-ianity." It was no longer spiritual. It just seemed like a lot of rules that people didn't really follow. I was always a seeker. I read the Koran and Eastern religion texts. In my twenties, I traveled around the world on one of those $1,000 Pan Am tickets, and basically asked people in different countries, "Who is your God?" And then in the 1980s, I got addicted to cocaine. Getting off of that was a very spiritual journey, and that's when I found the Bible again. That's how the wayward boy came back.


What was that journey of overcoming addiction like?
When I was into cocaine, I wanted to stop, I wanted to just be normal, and I would promise myself that I would stop, but it wouldn't happen. I would be trying to go to sleep, screaming at God, "Please let me go to sleep!" And I'd get maybe an hour of sleep and then go to work. It was no way to live. I had a band at the time, and we had a gig at the China Club in Los Angeles. It was June 23, 1990. There were some record people there, and we actually got a deal that night. But we also broke up that night. The guys were fed up with me. I was not in a good place. Addiction has three stages: It's fun, then it's fun with problems, and then it's just problems. I went home that night and had one of those white-light experiences, and I saw myself in five years, dead or in jail or having lost everything I loved. I checked into rehab the next morning and got out twenty-eight days later. That's when the hard part began. I was basically grinding my teeth for a few years before the compulsion, that hole, left me. I filled it with my faith. Every individual will fill the hole with something different, but it has to be something real.


I read that just as you were offered your first big role, in Breaking Away, you were also offered the role of Bo Duke in The Dukes of Hazzard and almost took that instead. Is that true?
It is. I had a choice. And I was broke. But Peter Yates [the director of Breaking Away] told me, "Listen, young man, this is the role you have to do." He became one of my great mentors.


Do you have a favorite role?
Playing Gordon Cooper in The Right Stuff was such a blast. I met the real Gordo, who was a childhood hero of mine and who became a great friend. Chuck Yeager was on the set every day, and I went flying with him. The shoot lasted nine months, and I didn't want it to end.
Peaches, your miniature English bulldog, goes everywhere—movie sets, airplanes, golf courses—with you, right?
I've always had dogs, but she's one of the great ones, really smart and really tuned in. I'm on the road a lot, and it's not fair to ask my wife and family to go with me everywhere, so Peaches is good for that.


So many of your movies and shows have been based in the South. What resonates with you about the region?
I have always loved the tempo and how people really get to know their neighbors. I also like being around people who aren't in show business. The South has a way of keeping me grounded.


Any favorite Nashville haunts?
My favorite store? [Laughs.] That has to be Music City Golf. For restaurants, well, this city is no longer your grandfather's Nashville. Giovanni is probably my favorite. Gosh, I love that place.