Duck hunting is not a numbers game. For most hunters, the memories made—and the duck dinners to come—carry more weight than how many birds wind up on the duck strap. But there's no doubt that many hunters give a good, hard look at the numbers from the annual Waterfowl Breeding Population and Habitat Survey, announced each August. The survey was canceled in 2020 and 2021 due to the pandemic, and the loss of such critical data still resonates. Still, the BPOP, as it's known, provides the most comprehensive look at overall duck populations across the country.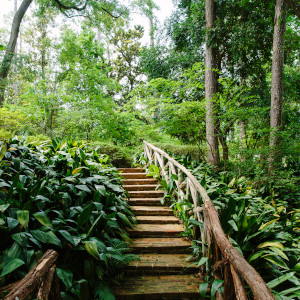 The survey covers a two-million-acre region of the northern United States, Canada, and Alaska, targeting the continent's most significant waterfowl breeding habitats. In other words, the ducks that are now winging south for the winter. The project actually involves two different efforts, in two separate survey areas. The "traditional" area covers western Canada, North Dakota, South Dakota, and Montana. The "eastern" area takes in eastern Canada and Maine, which is where the majority of Mississippi and Atlantic Flyway ducks are produced. First, there's a massive series of May flights in which biologists and ground crews count the number of ponds and wetlands on the landscape. Then a second series of flights in June is tasked with counting actual numbers of birds. Those figures feed a finely tuned set of algorithms that reaches as far back as 1955 to produce estimates of breeding bird numbers.
So what do the figures say this year? In general, they didn't meet expectations, given what were improved rainfall amounts in the spring of 2022. A primary concern remains mallard populations, which were down in the traditional area 18 percent from last year and 23 percent from the 1955-to-present long-term average (LTA). Wigeon numbers in the traditional area tumbled as well, nearly tracking mallards with a 14 percent decline from 2022 and 28 percent drop from the LTA. Bright spots were pintails, which were up 24 percent from last year's record low, and green-winged teal, up 16 percent from last year. Gadwall numbers were also up 25 percent. That's a boon for many Southern hunters, as gadwall have become the most harvested duck species in parts of the South. And overall, birds fared better in the eastern survey area, with black ducks, green-winged teal, and wood ducks all posting gains.
Jerry Holden, the director of operations for Ducks Unlimited's Southern Region, has served as G&G's unofficial duck whisperer each year about this time, helping us make sense of the ups and downs and facts and figures. This year, his prognostications come with a bit of ground-truthing. Holden traveled to Saskatchewan twice in recent months, including a two-week hunting stint in late September. What he saw, along with the survey numbers, tell him that he's got his work cut out to lay in a year's worth of plucked duck breasts.
But that's just one perspective. Holden encourages every duck hunter to check out the two-hour taped livecast with the U.S. Fish and Wildlife Service and DU experts, including pilots and biologists who flew the surveys. If you geek out over numbers, it's just your cup of tepid duck-camp coffee. "It's invaluable," Holden says, "like a PhD seminar on waterfowl breeding biology." Meanwhile, here's more of our interview with Holden on what Southern duck hunters should take away from the survey.


Things don't look great, let's be honest. Overall duck populations are nearly 10 percent below the LTA. Mallards are way down. Scaup are plummeting. Pintails got a welcome bump but still trail their LTA by 43 percent. What are the takeaways for Southern hunters?
First, I want to caution people that this isn't a census. This isn't every duck raising its wing to get counted. These numbers are a highly statistically reliable standard that give us an understanding of population trends. The appropriate approach is to look at the long-term averages. Consider these numbers as indexes of birds, and ask yourself: Are the species I care about trending in the right direction or the wrong direction? The annual BPOP surveys are probably a better indicator of trends in populations, breeding conditions, and resultant production than what you can expect over your duck blind in the next few months.
But it's a tough situation. You can't avoid that. I was in southern Saskatchewan the last two weeks of September, and it was painfully dry. So dry that when the dogs were making field retrieves, they kicked up little puffs of dust like horses in an old Western movie. We found water. We had great hunting. But I feel like things are leaning the wrong way in the prairie pothole region. The prairies are so big that it's hard to speak with one tone about them. It's not all one thing. But the western half of the prairies in the U.S. and Canada are very much concerning.
That's a little hard to hear as we wait on cold weather to move birds south.
I'm with you. Here's something that was curious. When I hunted in southern Saskatchewan, we shot almost all yearling birds. That's just my tiny sample, so it may not be that useful. But it is interesting that three-quarters of the ducks we shot were juvenile birds. That tells me that production was good somewhere. Of course, it might also suggest that I'm a really crappy caller, so I only get the dumb ducks. But I took heart in the fact that there were so many young birds. That's exactly what you want to see.
The point is: There are always opportunities within the challenges. Those ducks are coming. They have to come. If you are a hunter in the South and you have the ability to put water on the landscape, you're likely to have a good season. If you're able to hunt pumped water, whether that's public or private, you should have ducks. But if you're like me and rely on rainfall, it could be a struggle. We're in the statistically driest time of the year though. All that could change in a month.


Southern hunters tend to focus on the Atlantic and Mississippi flyways, but the Central Flyway also feeds birds to the South. What do we see there?
It's similar to the Mississippi Flyway, I'm afraid. You have really dry conditions from the middle of the country down to the coast. It's super dry in Texas. If you left Corpus Christi and drove to Bismark, you'd see how dry it is all the way to the 49th parallel. But again: Ducks are coming. The trick will be: Do you have water?


Let's talk about my neck of the swamp—the Atlantic Flyway. Are these birds facing the same challenges as birds from other parts of North America?
It's a cheerier picture. Mallard numbers in the eastern survey area were better. They were slightly down with a 4 percent drop, but that's inside the margin of error for the survey. Remember, we went from a four-bird mallard limit in the Atlantic Flyway to a two-bird limit for last year's season. Now, the framework was liberalized again, back up to four mallards. The change in the mallard bag is a big deal. When you have too low a bag limit on an iconic species like that, people disappear from the sport, never to return. And when they go, so goes their contributions to conservation funding. So going back up to four mallards in the Atlantic Flyway harvest is a really good thing.
And that underscores the fact that ducks are a cyclic resource. The good times in money and ducks never last, and we are still living on the good times of when the prairie pothole region was wet. But you just don't get the very best of it every year. The FWS considers three "frameworks" for harvest limits, based on these population survey numbers. Those are liberal, moderate, and restrictive. We've now been in the liberal framework since the mid-1990s, which means many hunters have never known anything else. So it's really not a surprise to see these numbers. But we need water. Everyone needs to do a little rain dance about now.


Follow T. Edward Nickens on Instagram @enickens and find more Wild South columns here.