All bourbons must start somewhere. This one starts with an anniversary present, albeit a tumbledown one. Specifically, an abandoned grist mill gifted by Raleigh, North Carolina, realtor Jason Queen to wife Jeanne, who shares an interest in historic preservation, on their tenth wedding anniversary.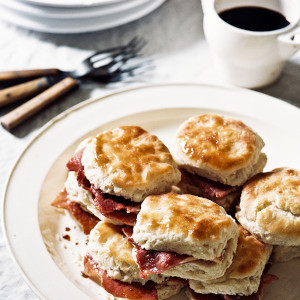 Located in Alamance County, west of Raleigh, Cook's Mill has origins that stretch back to the Colonial Era, and it was a gathering spot in the region that spawned the Regulator Movement, a 1760s armed insurrection that many historians consider a catalyst to the American Revolution.
"Our idea was to make it into a weekend getaway for ourselves, a cool spot to hang out," Queen says. "But when we got in there and realized what a special place this is, we decided that wasn't the right move."
Instead, the couple struck upon the daunting objective of restoring it as a working mill. Then a cleaning uncovered several sacks of corn that likely had been tucked away when the mill ceased operation more than fifty years ago. Though an analysis by North Carolina State University's agriculture department showed the corn to be of no special provenance, the process sparked the big idea of harvesting locally produced heirloom corn to distill bourbon.
"People forget that North Carolina was a major whiskey producer before Prohibition," Queen says. "I've heard that the state actually has better, or more consistent, seasons for aging bourbon than does Kentucky."
Working through the Carolina Farm Stewardship Association, five North Carolina farmers have been enlisted to grow five rare, heirloom corn varieties: Southern Beauty, Jimmy Red, Jackie Freeman, Levi Mallard, and Leco Milling. (South Carolina's High Wire Distilling also has introduced a bourbon made of Jimmy Red.) "These varieties have been identified by the agriculture people as having the potential to make some good bourbon," Queen says. "The cool thing is that we'll have the ability to blend batches, or to distill limited releases that focus on just one variety. It's possible it's been 250 years since anyone has used some of these varieties to make whiskey."
For the business side of things, the Queens brought on partner Morgan Chapman, a beverage industry vet who cut his teeth as the bar manager at Charleston's lauded farm-to-table restaurant McCrady's. Meanwhile, starting a bourbon literally from the ground up takes time, so until the heirloom juice ages until spring 2024, the initial Cook's Mill bourbon expression, introduced last October, is distilled from more readily available North Carolina–grown corn. It drinks with a full-bodied sweetness balanced by the spice of ample rye in the mash bill. "It's nice to again show the world that North Carolina has every competency needed to make really good bourbon," Queen says.
Bringing the project full circle, a portion of the proceeds from sales is going back to the ongoing restoration of the mill. "Our plan is to be able to grind flour and grits and such, and also grind our own mash bill there," Queen says. "In the end, the bourbon is the solution to saving the mill."