Most times of the year, southbound drivers on Route 29 near Lovingston, Virginia, can pull into the narrow gravel lot of the Apple Shed and enjoy a leisurely chat with proprietor Russ Simpson about the weather, farming, and local goings-on. Now is not one of those times.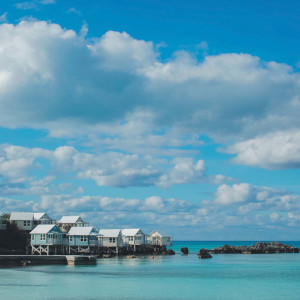 That's because it's the peak of fall apple season in Nelson County, and he's hustling to open up the roadside stand after having spent the early morning hauling hay on his nearby farm. "Right now, I might sell forty bushels a day," he says as he straightens baskets brimming with Gala, Fuji, Rome, Golden Delicious, and Granny Smith. "I get a lot of repeat business from local people, and also from people traveling north from North Carolina or south from as far away as Maine. I always find out where people are from." Simpson has manned the Apple Shed, built by his father in 1956, for more than fifty years. The rustic, low-slung structure is much the same now as then. "We try not to change it," he says. "People like it this way."
The lights are barely on before a man "passing by" picks out a quarter bushel of sweet apples. (Simpson's observations have led him to conclude that men tend to prefer sweet, while women go for tart.) Fortunately the transaction doesn't take long, because a young couple just arrived to get hitched. That's right, Simpson is also a registered marriage celebrant who has conducted four hundred weddings since 2004. For this one, the soon-to-be Cameron and Laura Eberwien take their vows, her towheaded three-year-old son, Oscar, clinging to their legs, on the rear loading dock to blunt road noise, and minutes later they're beaming for a quick photo snapped out front.
As the newlyweds drive away, a woman plucks a gallon of cider and a jar of Rappahannock River oysters from a cooler that also holds beef from Simpson's own Irish Dexter cattle. Shelves nearby hold pancake mix, country ham, preserves, and maple syrup from Back Creek Farms in Highland County. Next, a bearded fellow from neighboring Louisa County requests a bushel of "seconds"— that is, lower-grade apples with spots and bruises—which he intends to fry as a treat for his grandchildren.
The Apple Shed is situated within a few miles of several family-run orchards that climb the Blue Ridge foothills to the west, so Simpson makes regular rounds among their packing barns to meet the demands of his clientele, whether they're buying a few Pink Ladies for snacking or a few bushels of Empires for putting up applesauce. Despite its popularity, he doesn't think this region produces a very good Honeycrisp, and he laments the disappearance of the old Lowry variety, but he is a fan of the newish, hyper-local Blue Ridge Crisp.
"My customers are like family. I know most of them by their first names," Simpson says. After his father passed away last November, he'd find cards and flowers sitting by the Apple Shed's front door in the mornings. Other customers donate to the two nonprofits Simpson runs out of the Apple Shed to support melanoma research (he's a survivor) and local disaster relief.
It's not even noon, and he needs to fetch more apples from the cooler and find out how much longer Winesaps will be harvested. He'd better be quick, as he just fielded a call from a couple on their way to elope, presumably in a hurry. "I have the gift of gab and wish I had more time to talk," he apologizes. "My mom used to say the more you talk to people, the more they buy."