Hopping a train hasn't always been associated with fun and comfort in the Southern imagination: Riding the rails brings to mind scavenged suppers and a kerchief tied to the end of a stick.
But there's nothing hardscrabble about a quick track-based trip to a town that deserves a longer look than you'd get through a car window. Each of these Amtrak stops, an easy jaunt from a major metropolitan area, is worthy of an overnight outing. Here's what to do, where to stay, and how to eat once you get there.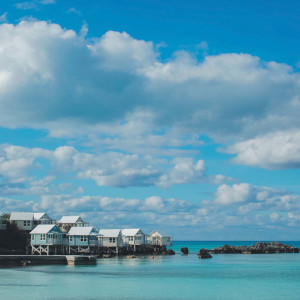 1. New Orleans to Hattiesburg, MS
After riding the Amtrak Crescent, you'll find art everywhere in Hattiesburg. Along the newly unveiled Utility Box Trail, which intersects with sculpture-lined paths, stand dozens of boxes saluting everything from Hattiesburg's musical heritage to Mexican dance. Pause at the palatial Saenger Theater, where you might hear one of the last original Robert Morton pipe organs playing. Bunk downtown or out in the sticks at Longleaf Piney Resort, with snazzy tiny houses on the Longleaf Trace, a forty-four-mile trail that links you by rentable bike to countryside and city. Don't skip Rayner's Seafood, which has served state-raised catfish since 1962; regulars swear by the golden-edged hush puppies.


2. Charleston to Florence, SC
The Amtrak Palmetto travels at up to 110 miles per hour, or about one-fifth the speed of the U.S. Air Force B-47 that in 1958 accidentally dropped a nuke near Florence, a charming Pee Dee city. Find shards of that bomb, which took down a playhouse but didn't detonate, at the engaging Florence County Museum, along with paintings by groundbreaking Black artist William H. Johnson. A stately 1891 brick general store is now the Hotel Florence, and the on-site Cru Wine & Tap serves European wine and Southern beer, making it an excellent place to start or end a tour of Florence's estimable barbecue hash houses, which generally don't pour anything harder than sweet tea. At Roger's Bar-B-Que House, order the local favorite: liver hash threaded with red pepper.


3. Washington, D.C., to Petersburg, VA
The only problem with taking the Amtrak Silver Star to Petersburg? It's hard to lug home an eighteenth-century armoire. Old Towne Petersburg, the former center of the almost three-hundred-year-old city, is an antique shopper's dream, and the neighborhood itself serves as a guide to centuries of American architecture. (Steven Spielberg was so taken by it that he filmed much of Lincoln there.) Book a room at the Ragland Mansion, an elegant bed-and-breakfast in an Italianate home, and pop into Buttermilk Bake Shop, celebrated for its doughnut sandwiches clasping whipped cream and fruit. The local lunch institution Pete's Grill (formerly Andrew's Grill) changed hands and names, but the chili dogs emerging from the walk-up window are as good as ever.
---
Discover more off-the-beaten path Southern adventures from our June/July 2023 issue.