I took my first trip to Thailand in 2003, at the age of twenty-three, during a two-month backpacking expedition with friends through Southeast Asia. Twenty years on, the first meal I ate in Bangkok remains seared in my memory: a red curry, bought on the street from a steam tray. At the time, I felt as though that first bite would be seared into my tongue forever, too, novice as I was then to the blistering intensity of Bangkok's local dishes.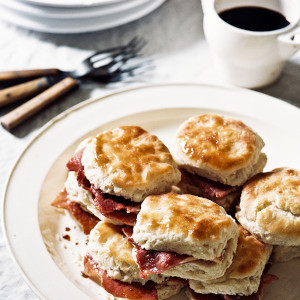 Western travelers in Thailand quickly learn the most useful Thai phrase—mi phed—which means "not spicy." This request merely reduces the number of chilies to something slightly more bearable. After a few days, your mouth learns the burn, acclimating and adjusting to the point where you can not only tolerate the heat but detect the nuances beneath, from the florals of shredded ginger to the delicate umami of fish sauce.
I fell in love with Southeast Asian on that trip, and over the last two decades, I've lived several months a year there, largely in Bangkok, writing and photographing and digging into foods I've come to love. I get my favorite street breakfast of kanom krok in the historic Talat Noi neighborhood, golf-ball-sized coconut pancakes with crispy exteriors and gooey, sweet centers. The weekends often find us splurging on exquisite Thai fine dining at places like the Michelin-starred 80/20. A devotion to detail can be found in meals both high and low, from tasting menus to curbside eats.
When coming home to New Orleans, however, I no longer have to wait until I return to Thailand to experience its ever-evolving gastronomy. I merely walk a few streets over. Two of the best restaurants for Thai food in Louisiana can now be found less than a mile from my apartment. Every other major Southern city (and often smaller towns) features stand-out Thai food, too, and no wonder. The ingredient crossover between the two cultures includes hot peppers, garlic, vinegar, intense sugar, and rendered fat, to name a few.
Here are just a handful of the top spots across the South to dig into the true flavors of old Siam.


Atlanta
"When people dine at Talat for the first time, they always have a crispy rice salad and usually one of our curries—these are really our classics," says the Summerhill restaurant's chef and co-owner Parnass Lim Savang, who alongside partner Rod Lassiter first launched as a pop-up in 2017. That venture and their innovative, flavorful dishes grew such a fanbase that Savang ended up with a cover story in Bon Appétit, and he and Lassiter were able to open their sit-down restaurant in spring of 2020.
"I'd consider the potato and pig-ear salad our biggest sleeper hit," Savang says. "Local pig ears, often considered scrap, from Riverview Farms get cooked until tender with aromatics, and then are sliced thin and fried crispy. The ears and crispy potatoes all get dressed up, with smoky roasted local peppers, bright bites of pickled garlic, and lots of fresh herbs. It's a crunchy and chewy dish that exemplifies what we do at Talat: local ingredients with as little waste as possible in a really tasty way."
---
New Orleans
Budsaba "Budsi" Mason and her husband, Jason, also started with a pop-up that grew into a 2020-opened brick-and-mortar location in the Marigny neighborhood of New Orleans. An open kitchen dominates the room, offering a show of smoke and fire along with the scent of grilled prawns and bright chilies. The couple focuses on food and community there, much as they do in Thailand, where Budsi's family (and her recipes) hails from; the fiery somtam papaya can come "Upcountry" style, with fermented fish sauce and crab in-brine, dried shrimp, and peanuts. The hangover-busting drunken noodles (pad kee mao) are big enough to share, with rapidly wok-warmed egg noodles topped with broccoli, carrots, lime leaves, and Thai kale. Thailand's iconic flavors, from pandan to lemongrass, also land on the excellent, rotating cocktail list.
---
Nashville
As Nashville's first-ever Thai food truck, Degthai debuted back in 2011 serving up street-food options such as creamy, bright-orange Thai tea and plump pork dumplings, steamed to perfection and topped with salty soy sauce. In November 2020, owner Jay Jenratha launched a stand-alone spot in South Nashville, where guests eat beneath a colorful mural of Thai cartoon characters and sketched tigers (the bright-green food truck is on hiatus). The dishes do Bangkok proud, showcasing Jenratha's aplomb with classics like the kra pao moo, featuring stir-fried pork, holy basil, garlic, and Thai bird chiles, which comes with a crispy fried egg over rice.
---
Fort Lauderdale
This Florida restaurant's exterior may look unassuming, but inside riotous color and fun greets diners, both in the design (including retro Thai posters and a tuk-tuk) and on the plates. The mok nho mai here arrives in a banana leaf, opened carefully to reveal soft, shredded bamboo shoots and melty pork belly. The salted-crab som tum salad gets rave reviews, as does the cooling counterpoint of coconut ice cream, served on a bed of sweetened sticky rice and encased in a brioche bun.
---
Houston
This spring, the James Beard Foundation awarded Benchawan Jabthong Painter, the brains behind this Houston joint, as Best Chef: Texas. And the big year for the Thailand native continues; her restaurant will soon move to the Plant, a mixed-use development in Second Ward, to a space with three times the square footage.
"Chef G," as she's known, has always served "unapologetically Thai cuisine," as she puts it, classics such as pad see ew, which comes with garlic broccoli, a sweet soy sauce, eggs, and broad, chewy rice noodles, and kanom jib, a set of delicate dumplings with pork, shiitake mushrooms, and finely sliced green onion. And while the team is precious about the food and preserving Thai heritage, the service is delightfully accessible—they even have a drive-through pick-up window.
---
New Orleans
From hillside, tribal delicacies to Bangkok's royal recipes, SukhoThai's menu celebrates every region of the nation at its two New Orleans locations, in Marigny and Uptown. The entrees there easily feed three, keeping prices approachable—a point that Thai-born co-owner Supreeya Scarmuzza and her husband, Keith, feel strongly about. But quality is just as important to them—the Royal Thai government has recognized the spot as a Thai Select Premium Restaurant, the highest award given by the kingdom.
SukhoThai's whole lime redfish, for instance, makes expert use of one of Louisiana's top seafoods, and the beef boat noodles showcase a recipe that can be harder to find stateside. Originally served on boats in Bangkok's canals, in specially made, high-sided bowls, the soup holds a special place in Thai hearts. Here, the dish's flavorful broth sings with notes of coriander and star anise, and braised beef flank and meatballs, topped with basil, noodles, and sprouts, fill the big bowls.


Eager to try own your hand at Thai? Scarmuzza shares her take on larb gai here.