photo: PETER FRANK EDWARDS
"Sow a thought and you reap an action; sow an act and you reap a habit; sow a habit and you reap a character; sow a character and you reap a destiny."
—Ralph Waldo Emerson
It is not yet 11:00 a.m., less than an hour into our float, and Rose (not her real name) is hauling in the trout. A teenager with long brunette hair and a happy, resolute face, she stands in the bow of the drift boat wearing big pink sunglasses and casting a double-nymph/indicator rig with her 6-weight fly rod. Our ace young guide George Zumberge gives advice on mending and setting the hook, which she follows precisely, with laser focus on her indicator, while at the same time answering my questions.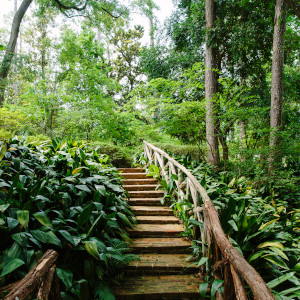 She is sixteen and lives in Mississippi at Palmer Home for Children. Her birth mother, whom she has not seen in ten years, struggled with drug addiction. Her father raised her with a stepmother. Two years ago, when the stepmother became abusive to Rose's little sister, the father turned both girls over to Palmer Home, and they have flourished there. Rose graduated this year from high school, her academic performance so outstanding she was allowed to take courses offering both high school and college credits.
She catches another fat rainbow. "So what's next for you?" I ask while Zumberge releases it.
In our short acquaintance, I already know I can expect a thorough answer, and so it is. Join the army. Let the army put her through college. Become an officer. Helicopter school…
"Helicopter school?"
She looks at me through the pink sunglasses. "I am going to be a helicopter pilot." And the look and the way she says it allow no doubt she will be.
Psychologists say that helping children overcome abuse requires multiple "protective factors," including building in them confidence, demonstrating support, establishing connections, and allowing them to express their feelings. That is exactly what is taking place here with the fifteen young people attending On River Time's Fish On Camp in Irwin, Idaho.
photo: Peter Frank Edwards
On River Time offers two five-night sessions of the camp in early June every year, each drawing around fifteen attendees between twelve and eighteen from three residential childcare facilities: Palmer Home; Big Oak Ranch (which has one home for boys and another for girls) in Alabama; and Still Creek Ranch in Texas. The camps are held at the Lodge at Palisades Creek, an Orvis-endorsed fishing lodge on the South Fork of the Snake River in Idaho's majestic Swan Valley.
While there, the kids enjoy free of charge the same amenities and services for which the lodge's normal clientele of business executives and entertainment celebrities pay $1,000 a day. They fly-fish the South Fork for two days, spend a day white-water rafting, and take a guided wildlife tour through Grand Teton National Park. For many of them, the camp affords their first time on an airplane, their first vacation, their first trip out of their home states. They learn to cast a fly rod, hold and release their first trout, see their first bald eagle and bison and real mountain. They make new friendships and learn to do things they never imagined they could do. And for every moment of every day, they are drenched in encouragement, affirmation, and unmistakable love by the chaperones from On River Time and the residential homes. In small group sessions held each evening before dinner, they discuss such self-examining subjects as "Knowing Who You Are," "Knowing Whose You Are," "Your Value Versus Your Worth," and "Resilience." They learn that they can state out loud their worst fears, then turn those fears into ash; that they can safely cry or hug someone in front of thirty-five other people. If they are as perceptive as Rose, they can learn here too that, in the author Anne Lamott's unforgettable phrase, "not forgiving is like drinking rat poison and then waiting for the rat to die."
During our shore lunch under some cottonwood trees, the dad who gave her to Palmer Home calls Rose on her cell phone. With a smile, she tells him that this morning she caught a brown trout, a rainbow, a cutthroat, and a cutbow, as well as a whitefish—the South Fork grand slam. She signs off with "I love you."
---
At dinner on the first evening of camp, the children and chaperones sit together at five big white-linen-set tables on the lodge's patio, where the excellent kitchen will serve cheeseburgers and tots after Steve Davis has finished his talk.
Davis is a sixty-seven-year-old executive at a large Alabama-based insurance company and the president, founder, and guiding spirit of On River Time, which shells out about $5,000 for each camper to be here. Before beginning the talk, he welcomed everyone and invited any of the kids who wished to do so to stand and tell a story about his or her fishing day. There were lots of stories, told to lots of laughter and applause, and their tellers clearly reveled in elaborating on a day's experience as foreign to them as mushing sled dogs. Now that the gaiety has died down, Davis walks around the patio, describing to the campers his rough upbringing in the pinewoods of Texas—the poverty of it, the two years of sexual abuse he endured from a relative before he was eight. He talks about how that abuse robbed him of any sense of self-worth, turned him into "a pleaser," instilled in him a fear so unmanageable that his mind buried it until he finally had to confront and deal with it decades later. Fear, he tells the kids, is an enemy that only grows in strength the longer you wait to face it. This trip, he says, is about conquering your fear by confronting it, naming it to the rest of us if you want to…and then destroying it.
Which is what everyone does after dinner. Sitting around a big campfire on log benches with the names of previous campers and chaperones carved into them, each of us writes down on a slip of paper our worst fear. Anyone who wants to can stand and read that fear to the group before tossing it into the fire, and eight or ten of the kids do so, with sustained and pregnant silences in between.
photo: Peter Frank Edwards
"My biggest fear is that no one will ever love me," says one lovable girl.
A boy with thick glasses and a turned-around baseball cap says, "My parents kicked me out of the house. My biggest fear is finally finding someone who loves me and then losing them."
And a wisp of a girl stands, squares her shoulders, and drops her paper into the flames. "My biggest fear," she says to the fire in a barely audible voice, "is that I will never find an adult I can trust."
The campfire closes with John Croyle, the founder of Alabama's Big Oak Ranch. In a long, intimate, and prayerful talk, he assures the kids that here they can trust, here they can hope, and here they are, every one of them, unconditionally loved. If God is love, as Croyle speaks there is more than enough of both to go around to these love-starved kids, and they are palpably more nourishing to them than burgers and tots. As vivid as the firelight, love gleams on Croyle and on the faces around the circle. And no matter where you stand along the spectrum of faith, it is an intensely moving thing to see it used as it is here, as an implement, a tool, to do good for children who desperately need that good and are themselves so moved and nourished by it.
Then the kids eat s'mores.
---
The camp I attended last June marked the tenth anniversary of the founding of On River Time and the Fish On Camps it sponsors. How both came to be is a compelling story.
After finally, in his early thirties, confronting his own worst and long-buried fear, Steve Davis proceeded to burn it with a lot of psychotherapy and by discussing for the first time with his parents the abuse he had suffered. He attended an Outward Bound program with eight other men, in which, tethered to one of them, he climbed a cliff blindfolded and for the first time in his life experienced the catharsis of self-reliance, trusting in others, and sharing his story. He took up fly fishing and later began taking small groups of his insurance clients on fishing trips throughout the Rockies. Those trips became for him what he calls his "sandbox." Then in 2001 he drove by the Lodge at Palisades Creek and realized he had found the perfect place to make his sandbox bigger. He started bringing larger groups of fifteen or so clients to the lodge, and every time he float-fished the South Fork he thought about how the peace and opportunity for self-reflection fly fishing so generously serves up might be just the thing to afford both balm and learning opportunities for abused and neglected children. So in 2012 he filed to start On River Time as a 501(c)(3) nonprofit, and with $30,000 raised by self-publishing a book of his photographs taken in the Rockies, he took three boys with him, and the Fish On Camps were born.
photo: PETER FRANK EDWARDS
In addition to the camps, On River Time offers life-skills programs, mentoring, and scholarships to kids from the three residential homes. Since that initial investment of $30,000 in 2012, the organization has grown to an operating budget of over $600,000 in 2022, and from three kids at the first camp to twenty-eight last June. But impressive as that growth is, Davis says he's just getting started. His ultimate ambition is to grow the organization to the point where it can afford to operate summer-long camps at multiple venues for hundreds of kids. And how does he plan to do that? "I'm not concerned about the how," he says. "Because I'm not driving this bus." I didn't have to ask him Who is.
Davis is an inspiring and charismatic man. He is beloved by the kids, who call him "Mr. Steve," and provides them a walking example of the self-reliance, resilience, and importance of setting goals that he talks about. But why fly fishing as a means of achieving those goals? It's a question I asked Davis mid-camp, though by then I believed I knew at least part of the answer. Because of the healing power of running water and semiwild countryside. Because of the in-the-moment, out-of-self attention required to fly-fish well. Because it takes the kids outside their comfort zones and forces them to adapt to an environment and skills that are totally new to them, thus building confidence. And perhaps too because fly fishing demonstrates as well as any human activity how hope can lead you into a relationship with its big brother, faith.
---
From where I sit in the stern of Will Ezell's drift boat, Brian (not his real name) has little hope of hooking a fish. It is a couple of hours into the third day of the camp, a day of pluperfect weather and fly-taking fish, but he has missed setting the hook on about ten of those fish in a row. Despite Ezell's patient, low-key advice, Brian sets too late, or too quickly, or with too much wrist. Unlike Rose, he seems determined to do it his way; and though doing things his way is not putting fish in the boat this morning, it has worked very well for him in the rest of his young life.
A tall, self-possessed twenty-one-year-old, Brian arrived at Big Oak Ranch when he was fourteen: another absent dad; a mother who was in and out of prison and who gave him to an aunt, the aunt to an uncle, and the uncle to Big Oak's home for boys. He didn't want to go and was a bit shaky when he first got there, moving into one of the nine residential houses with six other boys. But he soon settled into life at the ranch and came to love it. He did well enough in high school for Big Oak Ranch to pay his tuition and living expenses for two years at Jefferson State Community College in Birmingham, and then for his final two years at the University of Alabama, where he'll head into his senior year with a major in broadcasting and all As and Bs.
Despite his determinedly blasé approach to fly fishing, Brian is a prime example of the success of the Big Oak Ranch and On River Time programs, which is why he is here this session as one of two peer mentors for the kids. He has all the self-confidence he will ever need. He knows perfectly well how to trust and be trusted. He knows without question that the people who matter in his life love him, and that he deserves that love. As for goals, his is to host his own TV sports-talk program. With his engaging personality and good looks, quick, curious mind, and encyclopedic command of sports facts (particularly those of Alabama football, his nonstop discussion of which is not helping his fishing), he seems well positioned to do so.
Just before we pull into the bank for lunch, an osprey dives from the top of a cottonwood, pins a whitefish in its talons, and flies away with it. "Now that," says our guide wistfully, "is a hook-set."
photo: PETER FRANK EDWARDS
photo: PETER FRANK EDWARDS
Brian's story had gotten me interested in how the residential homes work with such evident aplomb to turn around the lives of damaged and neglected children. So on the camp's last night, I sit down after dinner with the Moses of that work, Big Oak Ranch's John Croyle. Croyle is seventy-two and the same height (six feet six) and lean weight (215 pounds) at which he played defensive end for Bear Bryant's University of Alabama football team from 1969 through 1973, a team that won the national championship his senior year.
Before that, blessed with extraordinary athletic talent, Croyle had been an all-American in both basketball and football as a junior in high school. At nineteen, he says, he had it all. Then, he learned he didn't have it all: Like Saint Francis with the leper, a sudden stab of sympathy and compassion out of the blue changed his life. Croyle's leper was a boy he met at a summer camp who worked as both timekeeper and cashier for his mother, who was working as a prostitute. And after his experience with that boy, Croyle knew, at nineteen, that his mission in life was to start a home that would give hope to hopeless children.
In his senior year at Alabama, he announced to Coach Bryant that he would play in the NFL, as Bryant wanted him to, but only long enough to raise enough money to establish his home. And Bryant—who is said to have had an uncanny empathy for the players he favored—told him to forget the NFL: "Don't wait. Go start your home." In the fall of '74, Croyle bought some land outside of Gadsden, Alabama, and did just that at a cost of $45,000, only $15,000 of which he had. So he borrowed the rest? "Nope," he says. "God came up with it."
John Croyle may be God's perfect pitchman. He has huge hands and feet, an equally huge, ever-present grin, assessing eyes, and unquestionable authenticity. He fairly throbs with God's presence in his life, and with the work he and God have done together for the small and helpless. Through the years, over countless rounds of fundraising dinners and meetings, he has raised tens of millions of dollars in donations for Big Oak Ranch (which is now run by his son, Brodie, another football standout at Alabama). After just a few minutes in Croyle's commanding presence, one can only feel sympathy for the businesspeople and corporations whose checkbooks he had in his sights.
photo: PETER FRANK EDWARDS
Not one child they've ever had started out trusting adults, he tells me.
"So how do you do it?" I ask.
"We do it by making four promises to the kids, and then by keeping those promises. One, we love you and it doesn't cost you anything. Two, we will never lie to you, because these kids have been lied to all their lives. Three, we will stick with you as long as you let us, up to meeting and loving your grandchildren. And four, there are boundaries, and we will help you honor them."
"They are," Croyle says with his signature grin, "the same four promises God makes to us."
---
I admit to being exhausted at the end of Fish On Camp—humbled, wrung out, and hung up to dry by what I had seen and heard: the tears and laughter, the horror stories told by some of the kids, their many needs being constantly and valiantly met head-on by Davis; Croyle; On River Time's tireless executive director, Wendy Garner; and the other chaperones. The camp is an experience both fiercely joyful and heartbreaking—a roiling four days of highly charged and hot-to-handle work where W. B. Yeats wrote that all ladders start: in the "rag and bone shop of the heart."
For weeks after I got home, I searched unsuccessfully in the blur of the experience for what I always look for in a story: a defining image; a mental picture, almost like a photograph, that encapsulates and metaphorizes the soul of the matter. Finally, on a salmon fishing trip to my home river in Nova Scotia, standing in a pool below a small rapid with fly rod in hand, it came to me.
photo: PETER FRANK EDWARDS
On the second day of the camp, the kids took a bus to the main branch of the Snake for a day of white-water rafting. Steve Davis's wife, Dona, John Croyle's wife, Tee, and I drove downriver about two miles to a big rock outcropping hung above some serious rapids and waited for the kids to come by. Below us, two rock ledges pinched the river to less than a third of its width above and below, resulting in a hundred yards or so of white-water fury, with two- to three-foot-tall standing waves.
After about twenty minutes of sitting on the sun-warmed rocks, we saw the rafts approaching from upstream—three of them, each with a guide in the stern and four or five life-jacketed, wet-suited kids and chaperones on each side paddling for all they were worth. Every eye was wide on the fast-approaching rapids, every kid's face abloom with anxiety and exhilaration. As each raft entered the rapids, its guide began shouting orders to his paddlers, and those paddlers commenced to scream as he directed the bucking raft into the waves. The second raft through carried all girls.
And here is the image I will carry in my mind for a long time. In the calm water at the tail of the rapids, every abused, neglected, abandoned child in the drifting rafts turned toward us on our rock, lifted her or his paddle high into the air, and gave a shout of triumph, their guides shouting with them.
Then they turned and paddled together toward whatever awaited them around the next bend of the river.