Recipes
Chef John Fleer's Pimento Cheese Hush Puppies
20 Hush Puppies
With homemade pimento cheese and a tangy comeback sauce for dipping, these are sure to impress
Sponsored Content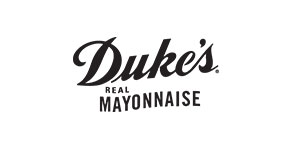 photo: Maggie Armstrong
---
Ingredients
Hush Puppy Base

2 scallions, finely minced

1 cup all-purpose flour

1 cup fine cornmeal

½ tsp. baking soda

1 tsp. baking powder

2 tsp. kosher salt

2 tbsp. honey

½ cup buttermilk

1 egg

Pimento Cheese

1 tsp. chopped garlic

½ cup Duke's Mayonnaise

2 tbsp. dill pickle juice

2 tsp. Dijon mustard

1 tsp. Crystal hot sauce

1 tsp. kosher salt

½ tsp. cracked black pepper

1 lb. grated cheddar cheese

4 oz. pimento, chopped

Comeback Sauce

1 cup Duke's Mayonnaise

¼ cup canola oil

¼ cup sambal (garlic-chili sauce)

¼ cup ketchup

1 tbsp. Worcestershire sauce

2 tsp. Dijon mustard

¾ tsp. fresh black pepper

1 tbsp. Crystal hot sauce

1 tsp. smoked paprika

1 small Vidalia onion, finely grated, with juice

1 clove garlic, minced
---
Preparation
For Hush Puppy Base:

In a large bowl, combine dry ingredients. In a smaller bowl, combine honey, buttermilk and egg, then stir into dry mix until fully incorporated.

For Pimento Cheese:

Combine the garlic, Duke's Mayonnaise, pickle juice, mustard, hot sauce, salt, and pepper in a large bowl to make a paste. Fold in cheese and pimento until fully incorporated.

For the Comeback Sauce:

Puree all ingredients in a food processor until smooth.

For the Hush Puppy Assembly and Preparation:

Pour 3 inches of canola oil into a deep skillet (or enough to cover the hush puppies as they fry). Heat to 350ºF. In a large bowl, mix pimento cheese into hush puppy base using a whisk. The mixture should be scoopable and hold its shape. If the batter is too thick, stir in a little buttermilk. If it's too thin, add cornmeal to thicken. Drop mixture by tablespoons into the hot oil and fry until golden brown and crisp on the outside, 2 to 3 minutes. Serve warm with comeback sauce.
Meet the Chef
Recipe from Chef John Fleer of Rhubarb in Asheville, North Carolina.
After a fifteen-year tenure as the executive chef at Blackberry Farm in Walland, Tennessee, where he defined what would eventually be canonized as Foothills Cuisine, John Fleer returned to his native North Carolina to start the next chapter. In 2013 his Asheville restaurant, Rhubarb, was born. Today it is one of the pillars of the city's food scene, and Fleer's focus on food with heart and history is as strong as ever.
---