Recipe
Chef David Bancroft's Butterbean Salad
Serves 10
This fresh, creamy buttermilk salad is destined to become a picnic staple—especially when topped with bacon or okra
Sponsored Content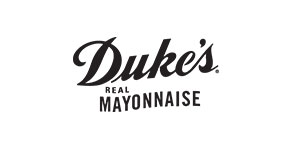 photo: Maggie Armstrong
---
Ingredients
Dressing

1 cup Duke's Mayonnaise

½ cup buttermilk

½ cup full-fat sour cream

5½ oz. goat cheese

3 garlic cloves

Juice of 1 lemon, plus zest

10 basil leaves

Salt, to taste

Pepper, to taste

Salad and Assembly

3 lb. blanched (and then chilled) butter beans

4 ears sweet corn cut from the cob

Basil
---
Preparation
For dressing:

Puree ingredients in a blender until smooth.

For salad and assembly:

Pour dressing over butter beans and corn. Fold and chill. Garnish with basil before serving.

Tip: This also tastes delicious topped with crispy bacon.
Meet the Chef
Recipe from chef David Bancroft of Acre in Auburn, Alabama
David Bancroft is a renaissance chef, an innate multitasker who farms, forages, hunts, goes fishing, and cooks—and incorporates into his culinary network the sustainably minded purveyors he meets along the way. (Or through his expertly curated Instagram account.) All of his legwork pays off, in the form of elevated Alabama classics, including a fresh white BBQ sauce made with—what else?—Duke's Mayonnaise.
---