Water seeps into my oversized waders as my feet mire in marsh mud. The seam between the borrowed neoprene bibs and knee-high rubber boots has long gone bad, their only real purpose being protection from the razor-sharp slice of oyster shells and insulation from the chilling bay water.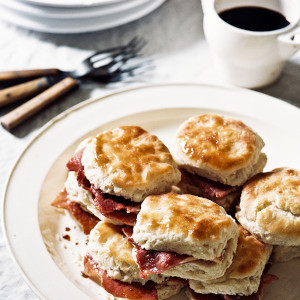 My dad and I stand on either side of a kayak, doing what we do every Thanksgiving morning—harvesting oysters, or Bayside Beauties as we call them, in an unnamed gut off Barlow Creek, one of the many marshy enclaves that feed the Chesapeake Bay on Virginia's Eastern Shore. It's November so the cordgrass spiking out the sand is gold against the gray-green water. The narrow creek mouth creates a protected pocket where oysters thrive and fiddler crabs scrabble over their muddy kingdom at low tide. One year, I looked up from oystering to see a deer clear the mouth of the creek, leaping silently from one bank to the other, then disappearing into the adjacent forest.
Oyster reefs once dominated eastern coastal waters, creating flourishing ecosystems. An adult oyster can filter about 50 gallons of water per day, extracting excess nitrogen and other pollutants. I've learned that an oyster's clarifying effects extend beyond its habitat. There's a special kind of quiet in that creek that allows the silt of everyday life to settle. I treasure these hours with my dad, a time of unhurried connection before the happy chaos of Thanksgiving prepping and feasting. The lapping of water against the boat, the slosh of hauling up an encrusted oyster cluster, slowly pries open a conversation between father and daughter: We discuss the astringency of bayside persimmons, Grandma's speedy recovery from last spring's hip break, how many pies I'll be making for tonight's dessert. The unfairness of Mom's cancer and the prospect of surgery number two.
The Eastern Shore is a serrated slice of land some five to fifteen miles across, bordered by the Atlantic on the "seaside" and the Chesapeake on the "bayside." Marinated in brackish water, the bayside oysters we're digging for are milder than their salty seaside counterparts. Market size for an oyster is about three inches, but the baysides are huge, at least six inches long—monsters left to grow uninhibited except when locals like us show up to harvest them, meat as big as a raw egg protected by layers of thick shell. We love them.
Once we get to shore, the frenzy begins. My brothers are waiting, knives in hand, to begin shucking our stash. It's a competition to see who can eat the most, who can stand longest at the oyster table, hands raw and aching, salty-lipped, bellies full of bay. But the oysters work their magic. We talk, each question a tool, like the knife, probing for the way in. We patiently work through layers until the shell cleaves open to reveal its tender center.
We reserve a bowl of the prettiest, fattest oysters for my grandmother, who will preside over a threadbare Good Housekeeping Cookbook held together by glue—a wedding gift from her 1961 union to my late Pop Pop, though its copyright page is long gone. A Baltimore girl, she asks me to measure out the "wooter," or water, for the oyster stuffing recipe she's made since her own children were young, only the grocery store oysters she bought back then have been replaced by fresh Bayside Beauties. She tucks them in at the end of the bake so they're perfectly poached and peeking out amid bits of celery and bread.
When we sit down to eat, the tide goes in or out in the creek, the oysters persistently filter water, the fiddler crabs battle over territory, and perhaps another deer makes the leap. I pluck one hard-earned morsel out of my grandmother's stuffing and smile at this small but significant part of my family's ecosystem. And I am grateful.