Florida most likely isn't the first place you think of when craving some barbecue, but Rick Mace is on a mission to change that. At Tropical Smokehouse in West Palm Beach, where Mace is owner and executive chef, Dominican, Jamaican, Cuban, and Haitian influences meld with traditional barbecue to create a unique perspective on the genre.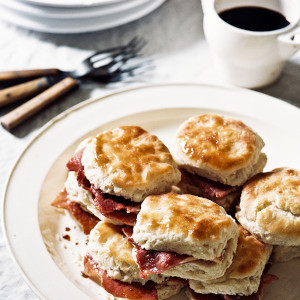 The James Beard–nominated "Best Chef: South" brings a diverse culinary background to his current role, having grown up on a farm in Ohio and later working with acclaimed French chef Daniel Boulud before moving to South Florida. He has compiled a menu that includes brisket empanadas, barbecue jackfruit, Cajun gator sausage, and crispy yuca. "I started to really pay attention to the multicultural aspects of Florida," Mace says. "I fell for the place pretty hard. It's crazy for all the right reasons."
Tropical Smokehouse and its barbecue savants also specialize in smoked fish and chicken cooked in their five-hundred-gallon Florida oak and hickory smoker. While he admits it was not an original thought, the joint is certainly one of the first to execute the idea of Florida barbecue. "There is plenty of room at the barbecue table," he says.
It isn't just the concept that Mace focuses on. "Our quality matters, and I am helping people understand that good groceries make good barbecue," he says. His larger ambition is for Tropical Smokehouse to be a place that creates good jobs, where the community can gather. "This is a restaurant for everybody," he says, adding, "I'm happy to be alongside other chefs who are doing the same around the area."
The smoked fish dip is a prime example of the Sunshine State flavors found at Tropical. A fresh filet and quality smoker make all the difference when trying a hand at Mace's recipe, which he shares below.