Lexington's urban core is bookended by the four-year colleges that call the city home. To the south, the University of Kentucky's tree-lined campus and its environs feel like a city within the city. On the north side, students at Transylvania University—a small liberal arts school founded in 1780 and the first college west of the Allegheny Mountains—walk past stately Federal-style homes as they move between classes. It makes for a collegial atmosphere where, downtown on a crisp fall Saturday night, dapperly dressed couples topping off a winning day at Keeneland with dinner at Dudley's are likely to rub shoulders with UK-blue-clad revelers celebrating a football win at the Wild Cat Saloon. While Lexingtonians love a good party, this cultural milieu also enriches the city's arts, cuisine, and overall vibe. Here are several ways to experience it.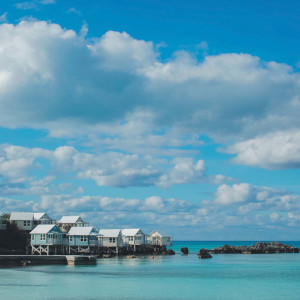 Taste a world of flavors
"Lexington has always had a really great, diverse, independently operated restaurant scene," says restaurateur and cookbook author Ouita Michel. It's a quality she appreciated while attending UK in the late eighties—when a visit to Joe Bologna's for loaf-sized breadsticks swimming in garlic butter was a special treat—and as the current owner of several local establishments, including Holly Hill Inn, a fine-dining destination, and Wallace Station, an outpost for burgers and sandwiches along scenic Old Frankfort Pike. "I also think the international community of the University of Kentucky has helped provide a clientele for international dining," Michel says.
She recommends Sahara Mediterranean Cuisine for authentically prepared Jordanian specialties; Arirang Korean BBQ for bibimbap and bulgogi; the cured and pressed mackerel at Michikusa Japanese Restaurant; and anything from Tortilleria and Taqueria Ramirez. "Nothing makes me happier than buying a bag of warm tortillas to take home," Michel says.
Southern fare is also well represented on menus in town. Granddam, in the newly opened Manchester Hotel, features Appalachian-inspired dishes like hand-foraged mushrooms grilled over a wood fire and braised wild boar with white bean ragu and mustard greens. Other standout local favorites include Coles 735 Main, Merrick Inn, Ramsey's Diners, and Dudley's on Short. Says Michel: "Not too many of the quintessential Lexington places are left, but I think Dudley's has earned the title after forty-two years of operation."
---
Be inspired
Lexington's universities have long supported a robust literary legacy, including the work of Wendell Berry, James Baker Hall, Bobbie Ann Mason, and many other authors and poets. It's a tradition that continues today. "The writing community feels vibrant and vital right now in Lexington," says the best-selling author and current Kentucky poet laureate Silas House. "Our country's poet laureate, Ada Limón, lives here, and many of the state's best writers have relocated here. It's a balm to have that kind of generous community."
House mentions Lexington's two independent bookstores—Joseph-Beth Booksellers and the funky Sqecial Media near UK's campus—as particularly valuable resources, plus the Carnegie Center for Literacy and Learning in historic Gratz Park, near Transy. Immediate past Kentucky poet laureate and author Crystal Wilkinson agrees. "As a University of Kentucky professor of creative writing, I'm always showing off the Carnegie Center, which has nurtured both mine and my husband's writing and also the works of Gurney Norman, Frank X Walker, the Affrilachian Poets, George Ella Lyon, Nikky Finney, and others," she says. "It's a great place to view visual art too."
When Wilkinson steps away from the keyboard, she likes to stop at Third Street Stuff and Coffee for the "artsy atmosphere" and a latte and then head to McConnell Springs Park, a reclaimed natural oasis near downtown and the site where Lexington was named. "It is a twenty-six-acre pocket of wonder right in the middle of an industrial district, with glorious trees, a pond, a natural spring, and nice places to sit and talk along the trails," she says.
House enjoys walking the grounds of Ashland: The Henry Clay Estate and the surrounding neighborhood, where the meandering streets and park-like medians were initially laid out by the Olmsted Brothers. "I finished my last novel sitting in a cedar tree there," he says of Ashland.
On the outskirts of town, Raven Run Nature Sanctuary features miles of trails and an inspiring view of the Kentucky River from a palisade high above the water. "It makes me feel like I'm back home in the mountains," House says. Farther afield, about an hour down the Bert T. Combs Mountain Parkway, the Red River Gorge offers some of the state's most unique geological displays.
---
Get into the spirit
It's said that an abundance of mineral-rich water helps nourish Central Kentucky's Thoroughbreds and its bourbon industry. In August, resources to support both opened at UK—the Linda Mars Aged Horse Care and Education Facility and the James B. Beam Institute for Kentucky Spirits. Both state-of-the-art facilities offer hands-on environments for research and training in two of the state's signature industries.
Visitors can get an up-close look at Lexington's leading horse farms and their operations—including breeding, foaling, training, racing, and behind-the-scenes access to the world's largest horse sales at Keeneland—through group and private tours offered by Horse Country.
Adjacent to downtown Lexington, the James E. Pepper Distillery anchors the burgeoning Distillery District, along with Ethereal Brewing, Goodfellas Pizzeria, Crank & Boom Craft Ice Cream, and the Burl arcade and live music venue. The boutique Manchester Hotel recently opened just down the street, with views of Lexington's newly renovated convention center and Rupp Arena from its rooftop cocktail bar, Lost Palm.
Farther west, just across the county line, Castle & Key and Woodford Reserve distilleries are located in proximity a short drive down scenic McCracken Pike. When it's time to bed down, check into the Kentucky Castle. Last month, a group of investors led by a cofounder of Angel's Envy Distillery purchased the local landmark, a bonafide castle that serves as a hotel, restaurant, and event venue.